After the acrylic paint dried, I started hot gluing the green Spanish moss,
section-by-section, and that was that.
Here is the finished 8 inch moss topiary.
With the bigger moss ball topiary (I can't help myself giggling at the name), it was pretty much the same process. The only difference was that I decided to add some vines on top of it so it would resemble the real deal. To accomplish this, I randomly wrapped some vines on the top part then hot glued the vines' ends at the bottom of the ball.
Then I covered those unsightly ends with more green Spanish moss
.
I didn't wrap vines all over, because only when the bottom part is free from vines would the topiary sit flawlessly on its urn.
Since I made it this far with the moss topiaries, I thought I should try to make something different than just a ball shape. That is when I came up with this little guy.
For this one I used metal strap
. The ones I had at home were perforated, but it didn't matter since they were going to be covered with sheet moss
. I cut 3 pieces of metal strap
of the same length.
Then one-by-one, I glued them to make a sphere as shown in the pictures below.
Once the sphere was formed, I hot glued sheet moss
until the metal surface was fully covered with moss…
…aannddd voila!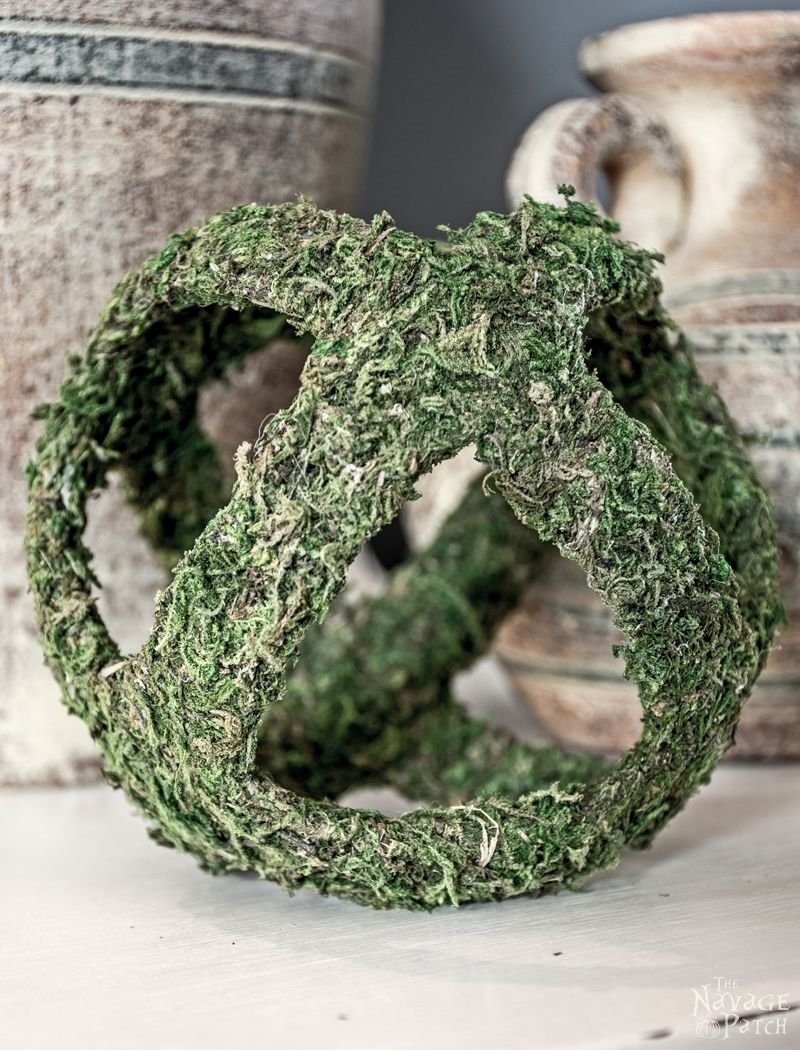 Here they are all together.
I have to say this was one of the most enjoyable projects I have worked on.
Having these beauties around gives me spring fever!
Handan, xo
We love it when you share our posts on Facebook and Pinterest!