I picked the bigger pieces out of the box and put them back into the pipe for some more beating. When I had the biggest pieces down to the sizes I wanted, I started grading the crushed turquoise by first running it through a strainer.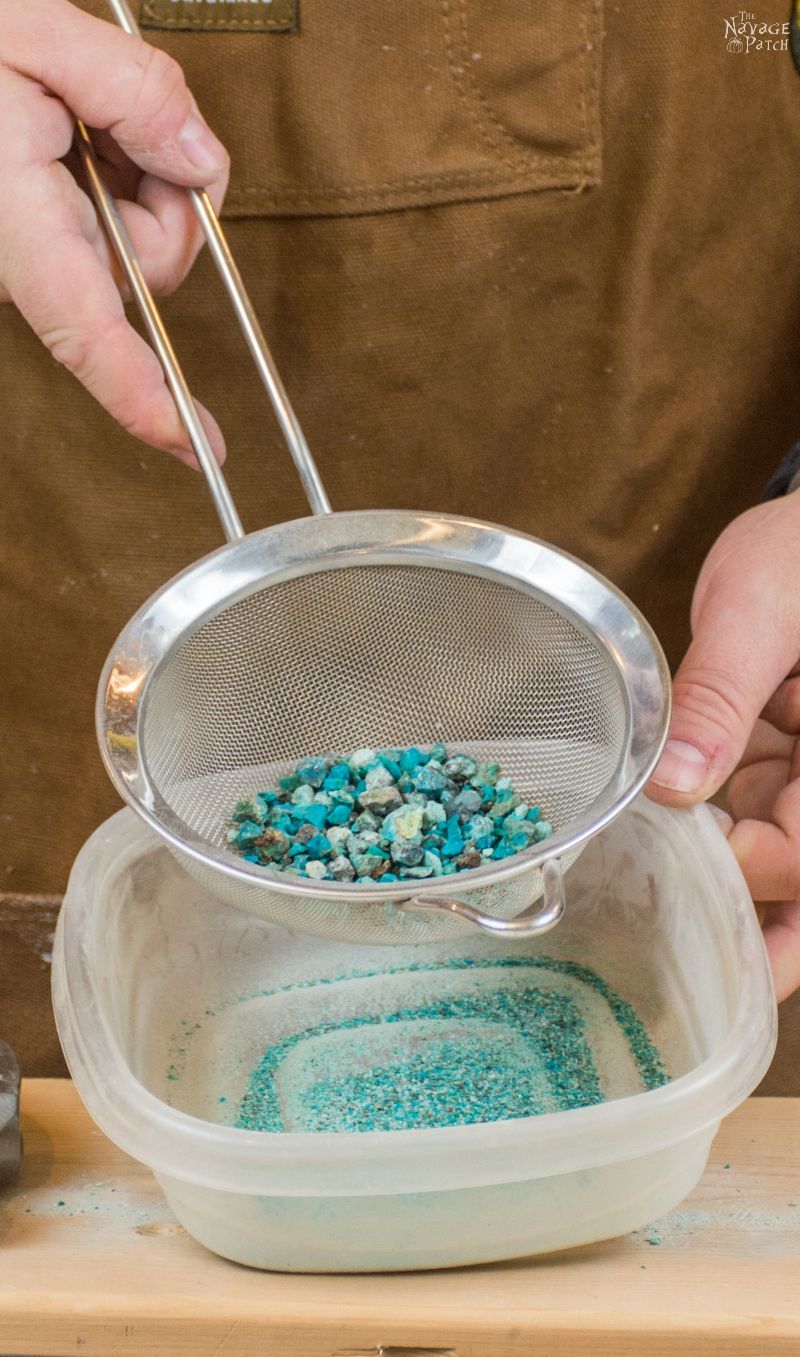 I then separated what was left in the strainer by hand into two different grades. (The following few pics are from a different batch. I include them to show the process.)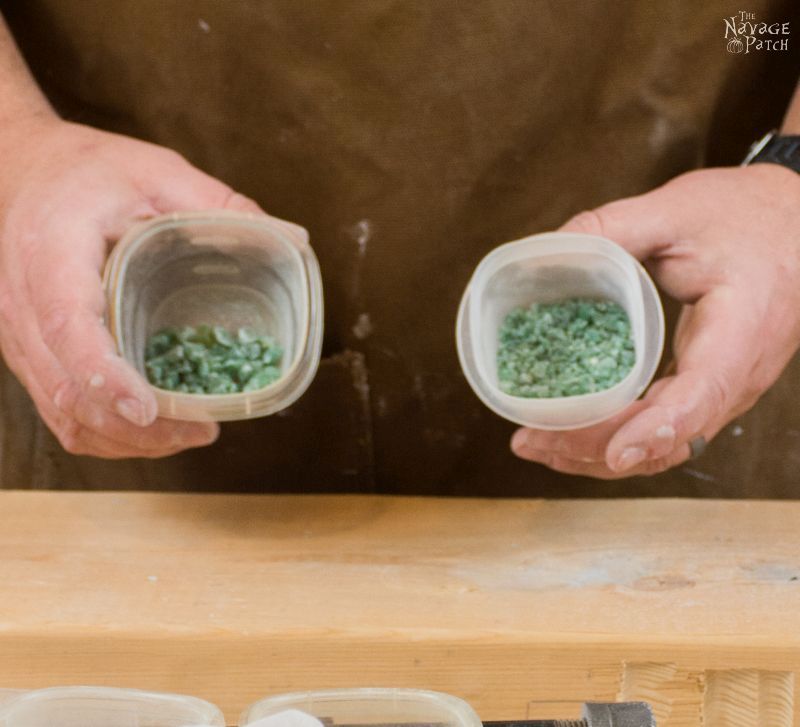 I then further separated what I had strained by straining again with a fine mesh bag or paint strainer.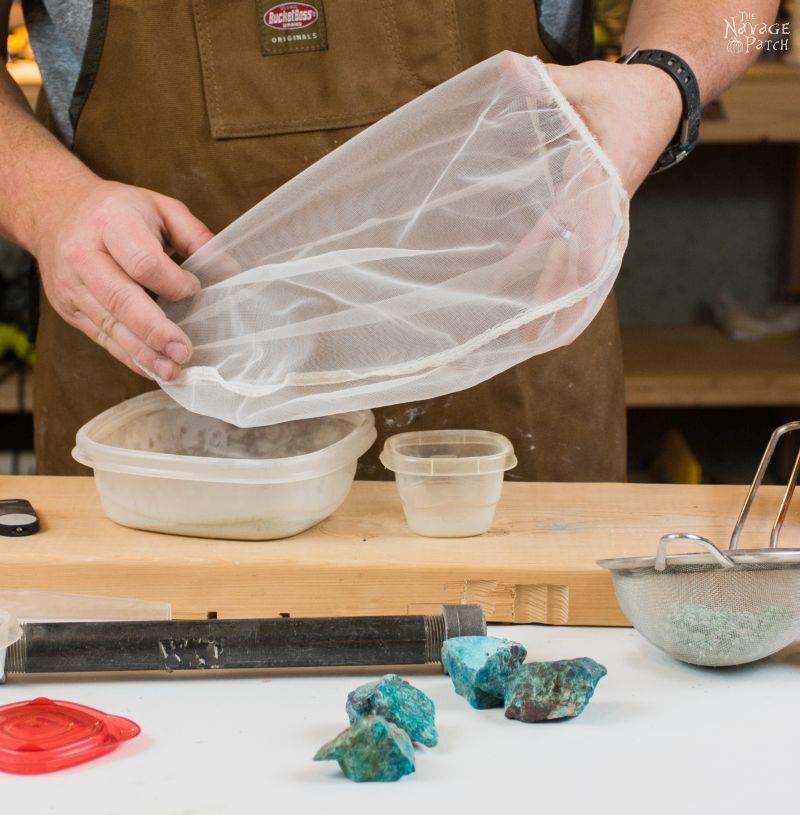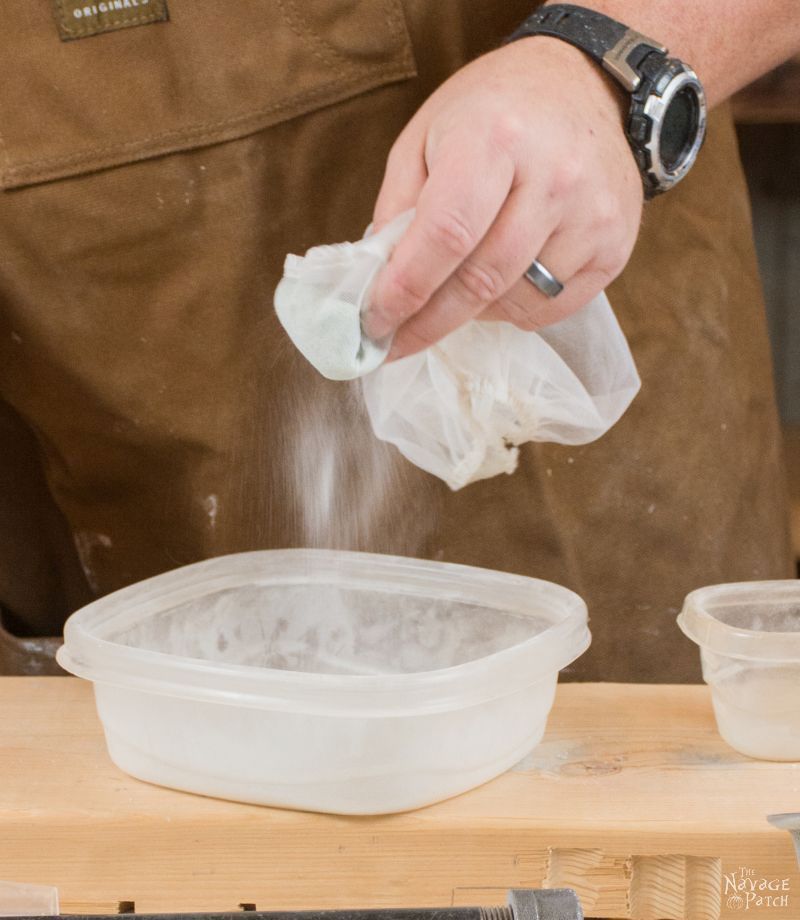 This gave me four grades of crushed turquoise to work with. (Again, this pic is from a different batch of pure turquoise that I crushed from jewelry – that is why the color is different.)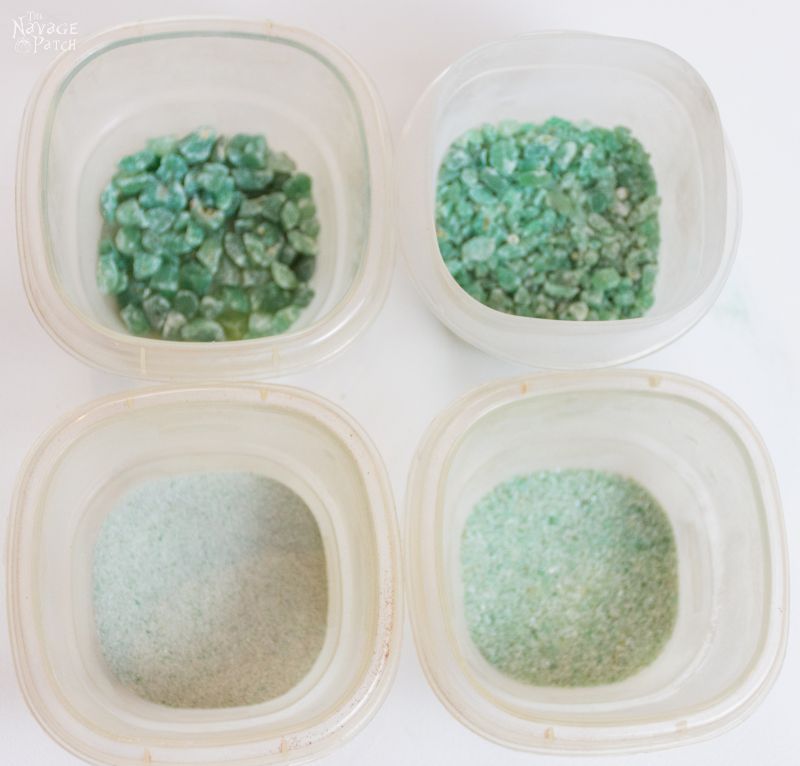 I crushed both types of ore and mixed the equivalent grades of each together, so I could have the two shades of blue plus the white rock. I liked that look better.
Laying the Crushed Turquoise Inlay
Once my stone was crushed, I readied the board for the turquoise inlay process. I wanted the board to have rounded edges, but I wouldn't be able to route the edges with a roundover bit once the stone was inlaid, or the stone would destroy the bit. I decided to roundover the edges first, and then round the stone later by sanding.
To prevent the crushed turquoise from running off the edges, I taped thin strips of hardwood all around the board to act as a dam for the turquoise.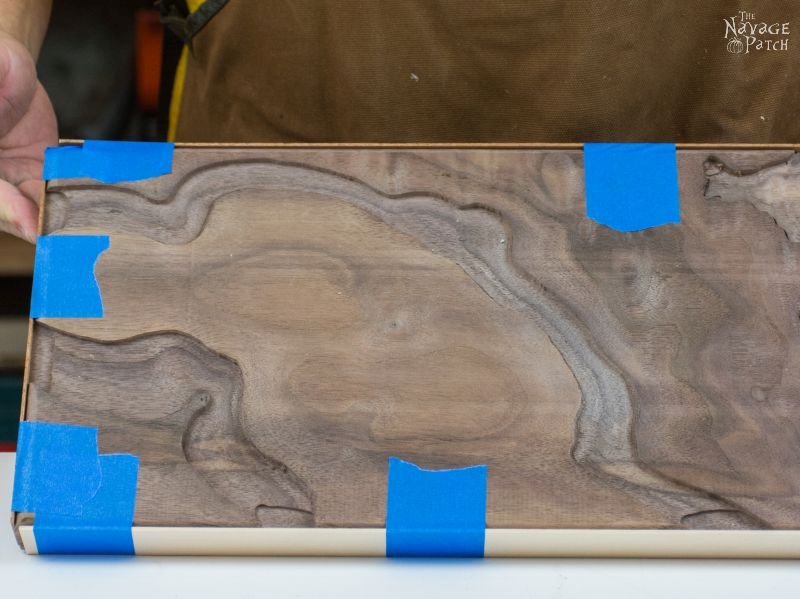 Notice that I routed a little deeper at the edges, about 3/16 inch, to give a better look when viewing edge-on.
Now that the board was prepped, I was ready to begin the turquoise inlay process.
I started with the largest grade, and sprinkled some crushed turquoise into the first riverbed.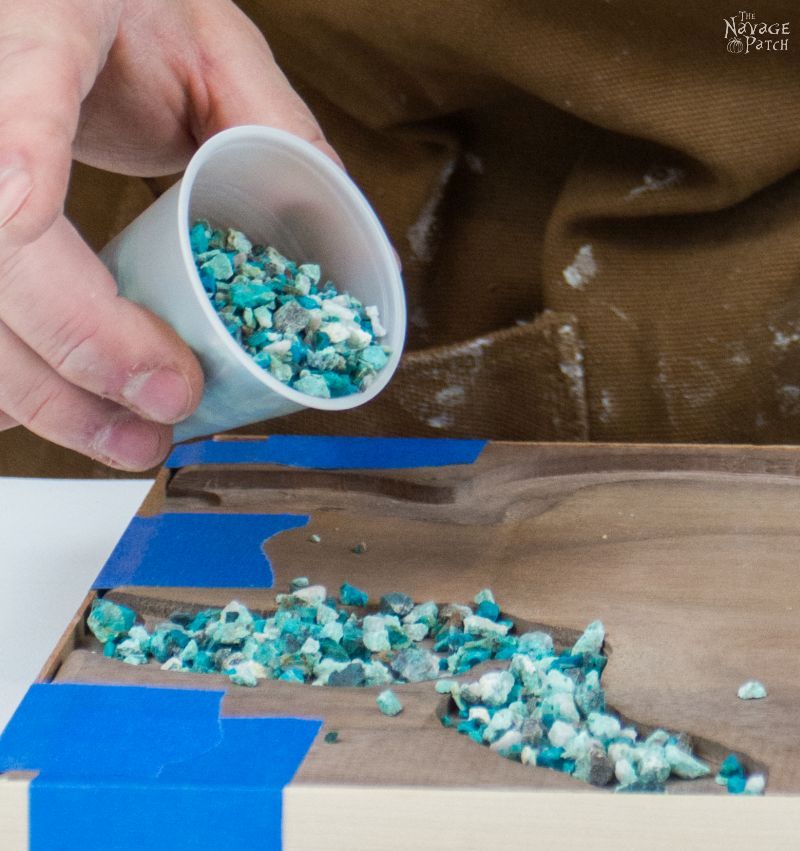 I followed with the next grade down.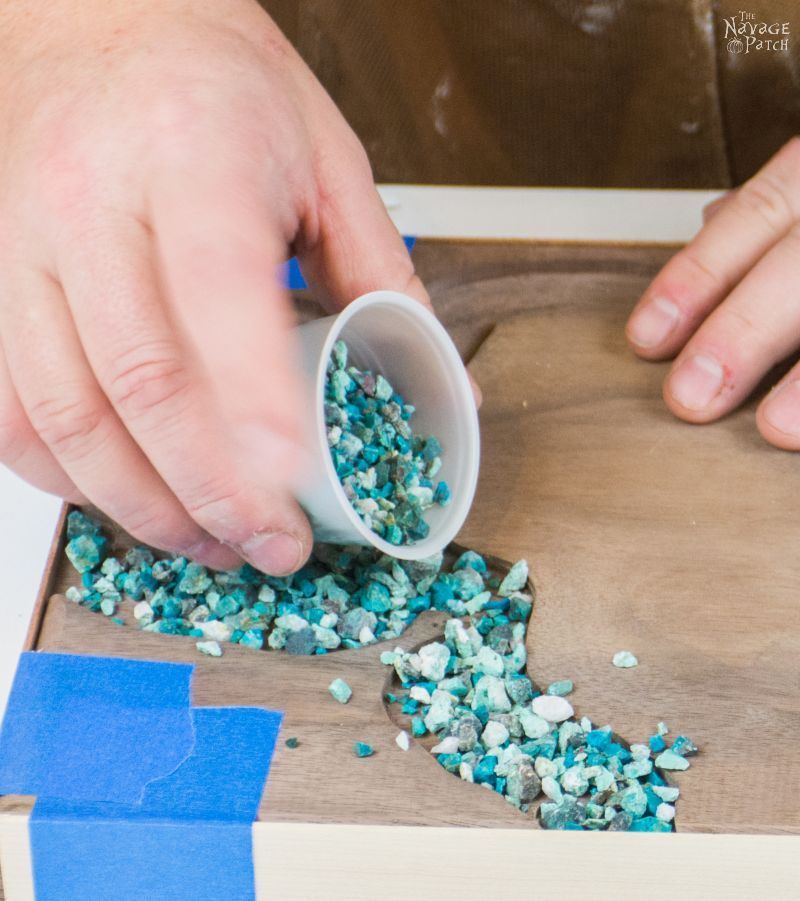 And so on…
…Until I had all the space filled and sitting just proud of (above) the board's surface. I used a chip brush to clean the little stuff off of the board and into the groove.
Click on 'Page 3 of 4' below to continue.
We love it when you share our posts on Facebook and Pinterest!