Then I flipped the board over and marked where the rubber feet would go.
I then pre-drilled the screw holes that I would later use when attaching the feet.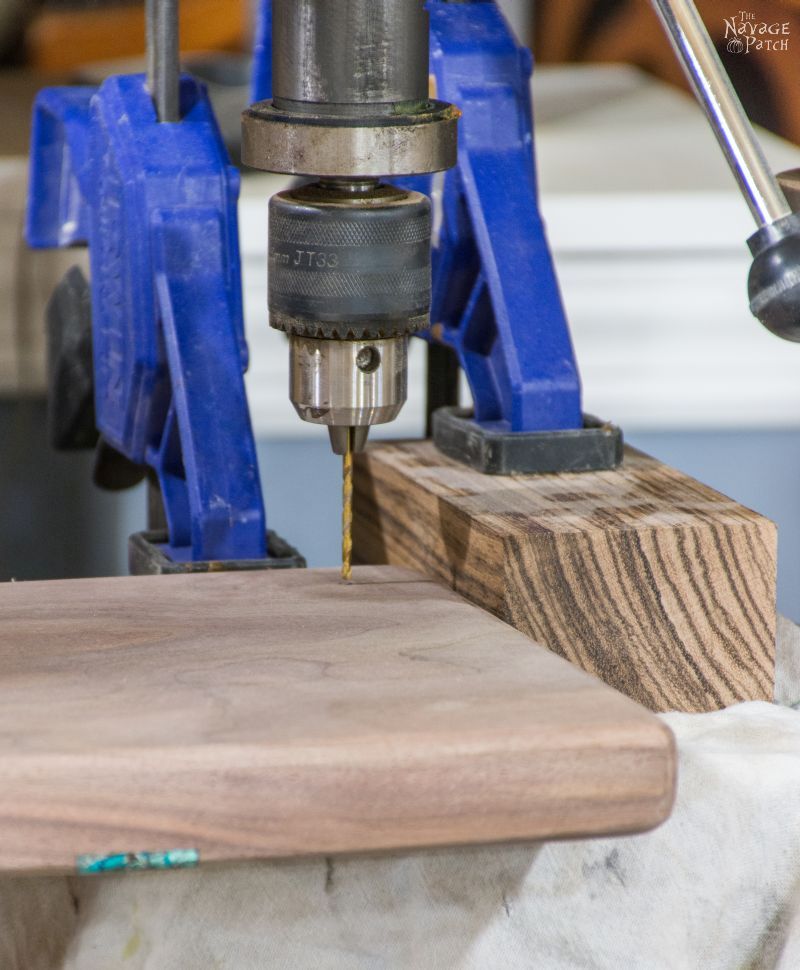 The board was then ready for finishing. I grabbed my go-to finish for cutting boards and cheese boards.
I won't use anything other than General Finishes Salad Bowl Finish for  my boards. It is a wipe-on finish that is food-safe when cured. I used nitrile gloves to protect my hands.
For the first coat, I mixed the Salad Bowl Finish with mineral spirits in a 40/60 ratio and applied it liberally to the board, starting with the under side.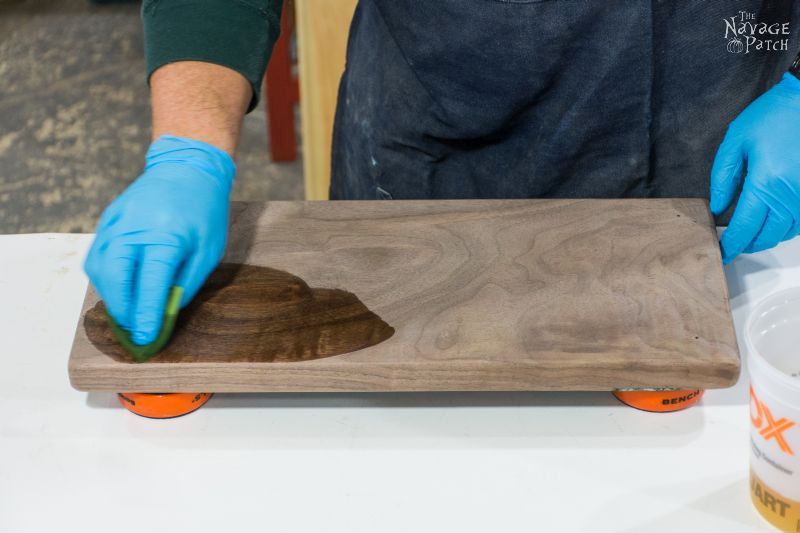 Before turning the board over, I slightly inserted four thin screws into the pre-drilled holes to act as legs when I flipped the board over to work on the top.
I applied the finish liberally to the top, letting the wood drink as much of it in as possible.
After about 8-12 hours, I lightly sanded with 2000 grit sandpaper, using barely the weight of my fingers for pressure. For the second and third coat, I increased the ratio of finish to about 50/50, again waiting at least 8 hours between coats and sanding with 2000 grit after each. For coats 4, 5 and 6, I used the Salad Bowl Finish undiluted, and sanded after each coat.
When I was done finishing the board, I attached the feet.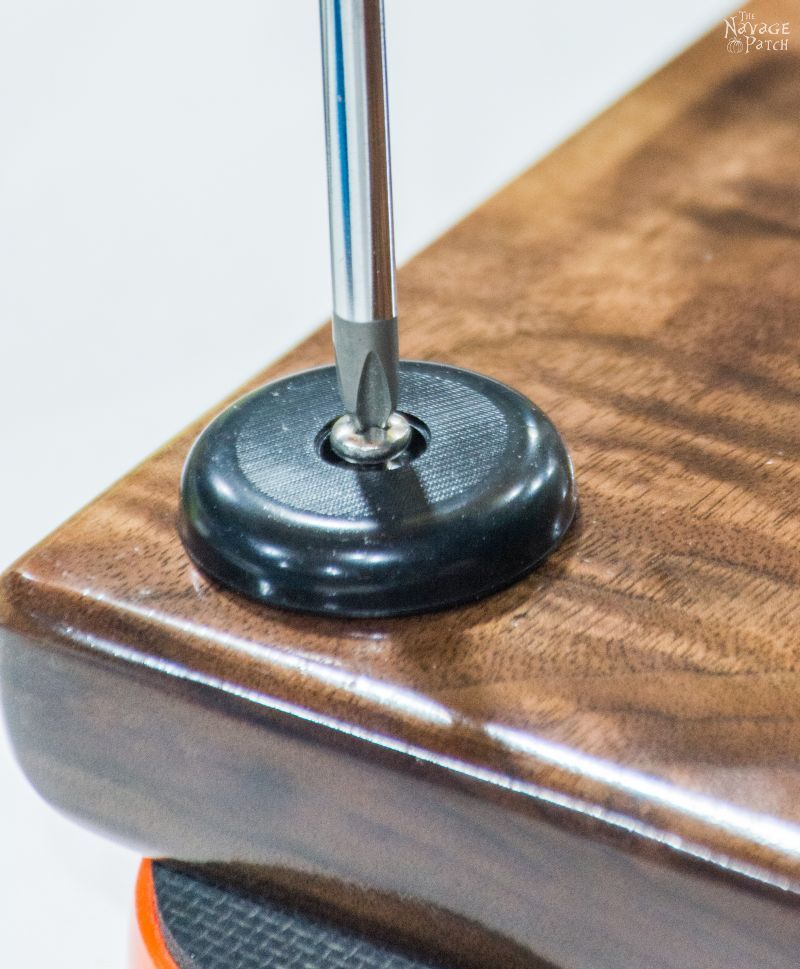 And the board was done!
If stone inlay is more than you're willing to tackle, I also wrote an easy-to-follow tutorial to make an end-grain cutting board.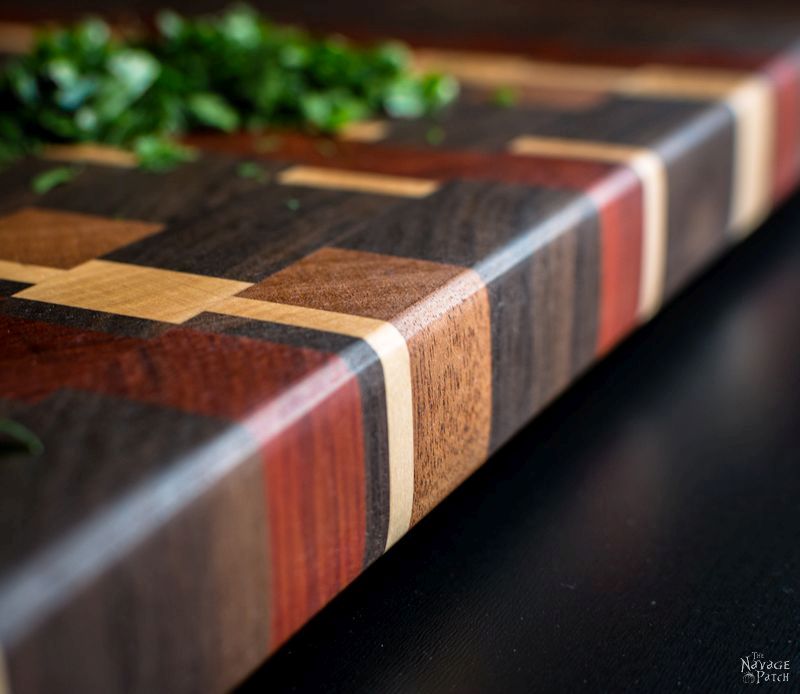 We love it when you share our posts on Facebook and Pinterest!