Christmas Patent Wall Art and 18 Free Printables
If you like patent wall art like we do, then you'll love these 18 free Christmas-themed patent wall art printables! They are high resolution and make a great gift for friends, family (or yourself)!
As of yesterday, I am officially in my Christmas mood. We haven't started decorating our home just yet, but we did start our annual Christmas Carols marathon yesterday [In other words, Handan pouted until I agreed to call up my Christmas Carols station on Pandora. -Greg] So until January 1st, we'll be listening Christmas Carols every single evening [Every. Single. Evening. GAH! -Greg] for at least two hours if not more! Oh, even writing about it, I get all giddy inside, so I hope that single exclamation mark is sufficient to convey my excitement. But just in case it isn't, here is the uncensored version of it: !!!!!!!!! LOL.
While I get filled with joy and start singing [That was singing?? -Greg] along with Christmas carols during this marathon, it seems like it has no interesting effects on Greg. That is of course, if you don't count his constant need for earmuffs when around me. 😀 I know, right? Considering his perfect "selective hearing" skills, you'd think he should easily tune out. But apparently I have a very powerful voice when singing Christmas Carols, or so he tells me. Then again, knowing that he wears the same earmuffs when mowing the lawn, I am not sure whether I should take that as a compliment or not. hahaha 😀 Anyway… Enough of our antics – let's move on to today's free printables, shall we?
Christmas Patent Wall Art
3 years ago on Pinterest, I came across a patent wall art for the first time, and I'm not sure whether it is the engineer in me or not, but I loved it very much. So much that I instantly wanted to buy one for our home. But of course, the idea of "buying one for our home" immediately disappeared right after seeing the prices of these things! It is crazy! I mean seriously, it is crazy! A 24″ x 36″ patent wall art is selling for about $120, if not more (Fine Art America sells the 24″x36″ size for around $180.) You know me – there's no way I would spend that kind of money on a paper print. Anyway…instead, I thought I could make my own patent art, get it printed and be done with it, spending at most $10-15. But due to other projects and changing priorities, I never had the chance to do so until this year.
Soon we'll be giving a makeover to Barish's room, so I thought he could hang some patent wall art in his room. He's 14 now, so he doesn't let me put the "cute Christmas decorations" all over his room like I used to. But last weekend I showed him this concept and asked him if he'd like me to make one about Christmas for his room. He said he'd be ok with that, so I went and made six of them, hahaha 😀 I know, right? I am a mother, I can't help it – I tend to over-do the things our kid likes. But aren't you lucky, because now I get to share the 6 prints with you! 😉
I prepared them in 2 different sizes for you. One is 16″x20″ and the other is poster size – 24″x36″. I prepared them high resolution for these sizes, so you'll be having really great quality wall art. They can also be scaled down easily if you want to print them on smaller-sized paper.
And even better: I prepared them on 3 different backgrounds, so you actually get 18 free printables to choose from and in 2 different sizes!
Let's slowly scroll through and see the close-ups of all the goodies that you'll be finding at the VIP Patch, shall we?
We love to see our printables out in the wild! If you display our free printables in your home or use our free SVGs in your projects, and take a picture and post it on Instagram, be sure to tag us @TheNavagePatch!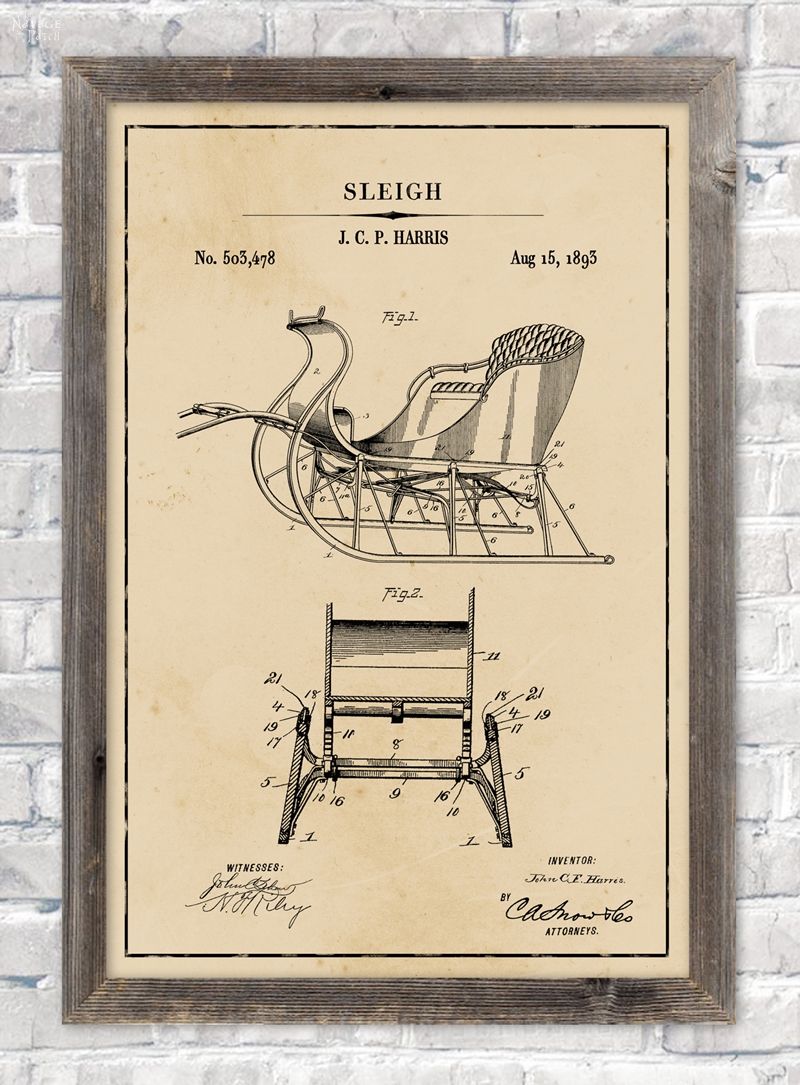 So what do you think? I hope you liked them. Seeing that these prints are really expensive to buy, we made more of these patent prints to share with you. So if you also like patent wall art like we do, check out our other patent art printable series 😉
How To Download The Free Printable Christmas Patent Wall Art
If you're a Navage Patch subscriber click on the button below to be taken to the VIP Patch. You'll find all these free printables and more patent wall art under the "Patent Art" tab of the VIP Patch.
take me to your
amazing freebies library
If you're not a Navage Patch VIP, you won't be able to access our Freebies Library. But that can be easily fixed! Subscribe for free on the form below and become a Navage Patch VIP. Once you subscribe, a password will be sent to you in our Welcome email, and that will give you access to The VIP Patch [Freebies Library].
If you like this kind of large wall art, then you should also check out our other popular ones: Oversize Book Page Wall Art. Greg prepared 30+ oversize book page wall art printables which have well-known quotations and poems from famous authors and poets and historical figures: C.S Lewis, Mark Twain, Rumi, J.R. R. Tolkein, Edgar Allen Poe, etc. Click here (or on the picture below) to see them all!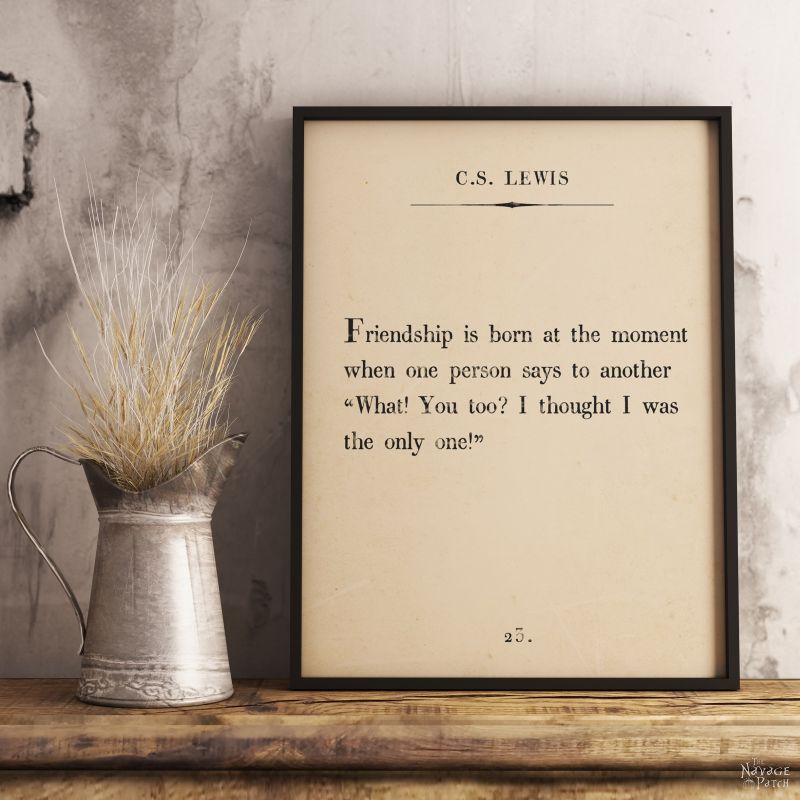 Share it on Pinterest & Facebook!