These DIY String Light Posts are a sturdy, moveable and removable solution for hanging string lights around your patio, deck or yard!
She wanted them in Connecticut, but we never had the chance to fit them into our deck before we moved out and headed south. Six summers, but only one with the deck of my babes' dreams and not enough time for all the grand plans. That's the problem in those chilly northern climes. My babes had to spend half the year hibernating under blankets and cursing the snow and wind, which left very little time for outdoor projects!
She planned on having them in Georgia – if only we stayed long enough to realize her vision of a southern backyard oasis on our small southern plot. Georgia was a stone's skip on a calm lake for us – barely a blip on the radar. Most of our efforts went towards interior projects there – which is weird when you think about it, because the weather was so much warmer than Connecticut.
Warmer, but not warm enough…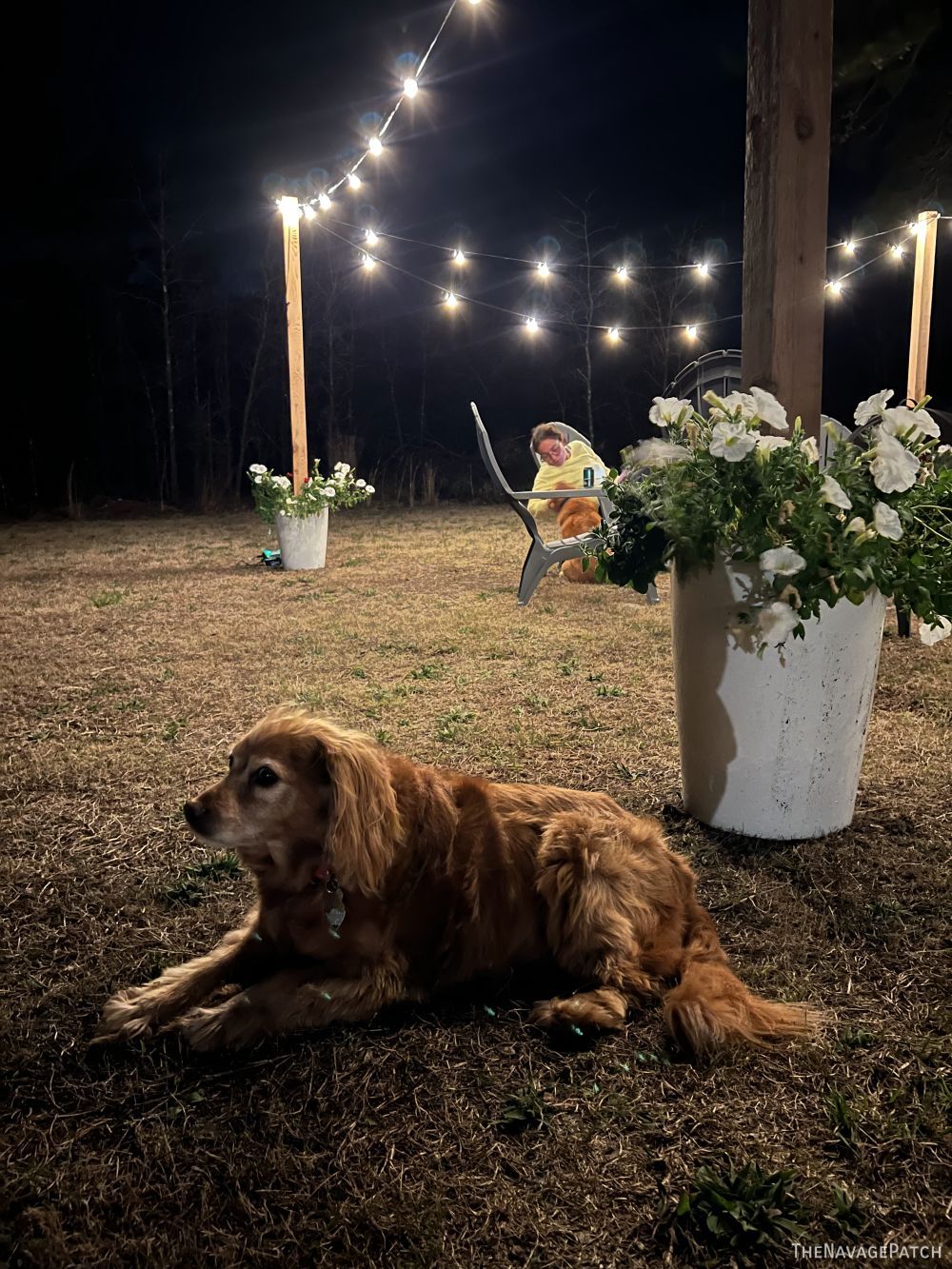 Warm enough came with our move to Florida.
So the first time we had them was on the balcony of our Jacksonville apartment, but the only one who ever enjoyed them was…me – when I cooked on our little grill overlooking the parking lot.
Now we're in the Florida panhandle on a piece of land that just begs for them, and she's gonna have them.
Oh, yes, my babes is going to have string lights coming out the wazoo, because I've got big plans to light up her life as we transform our back yard into an oasis unlike any other we've had. And it all starts with some DIY string light posts I made for our new fire pit.
I tried already, you know – back last summer, when I didn't know any better. I made my babes four string light poles concreted into buckets and stuck in four planters. It was a grand idea – I even used cedar because it's so weatherproof. 🙄 But 6 months in the Florida sun warped those 2x2s like they had rickets, and one post snapped in a windstorm that brought an unceremonious end to my first concerted attempt at string lighting.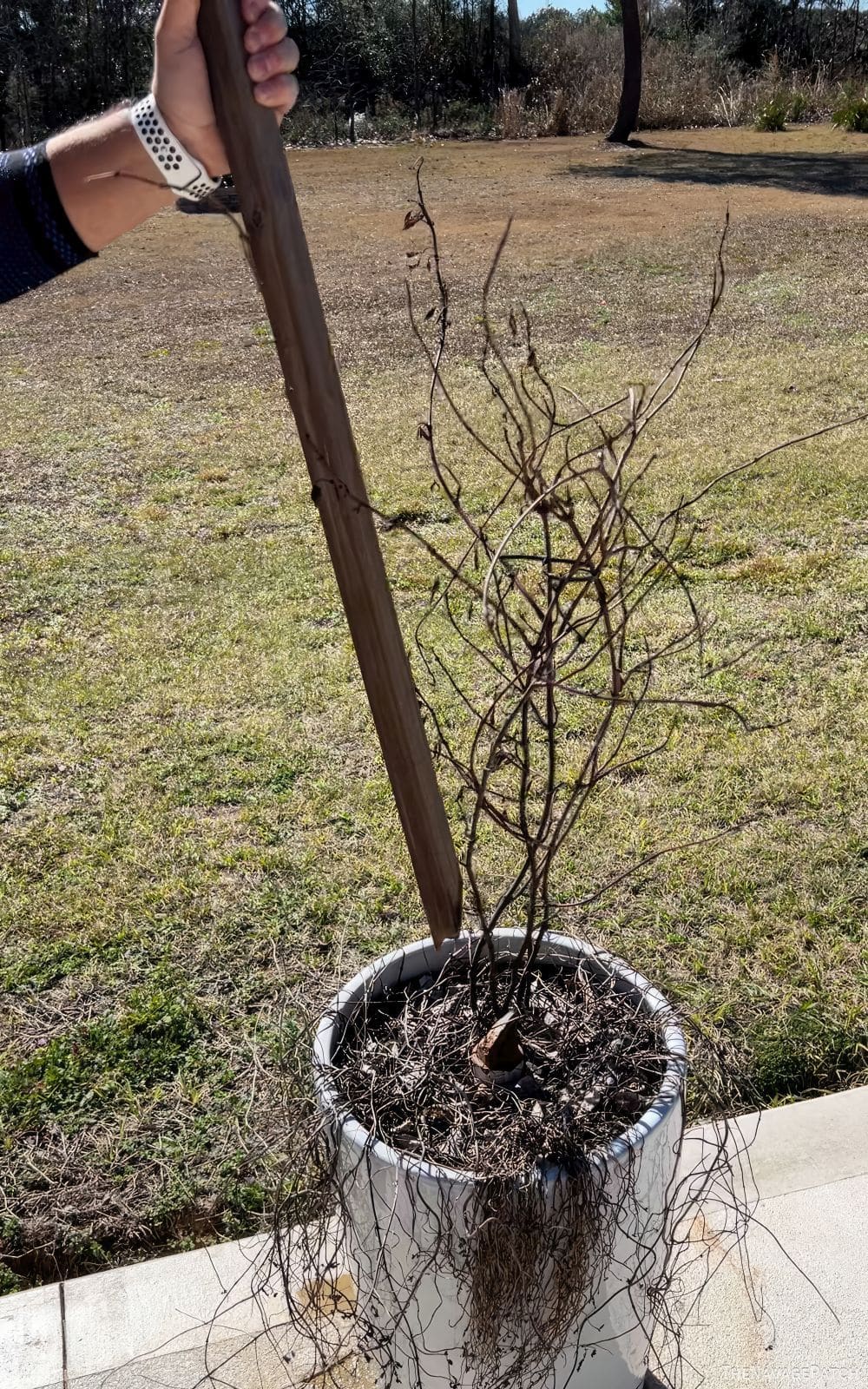 So much for wimpy sticks masquerading as posts.
This year, I know better.
2x2s are chump lumber.
It's time to step it up to 4×4 posts.
DIY string light posts can be made with pressure-treated pine, but we decided to kick in the extra money for cedar. Though pressure-treated can be stained and painted, it just can't compete with cedar when it comes down to looks…and smell!
So without further ado, I'd like to show you phase 1 of The Summer of Lights. These string light posts surround our fire pit, but they'd be just as perfect defining a patio or deck. Let's have a look.
DIY String Light Posts SUPPLIES LIST
Affiliate links are provided below. Full disclosure here.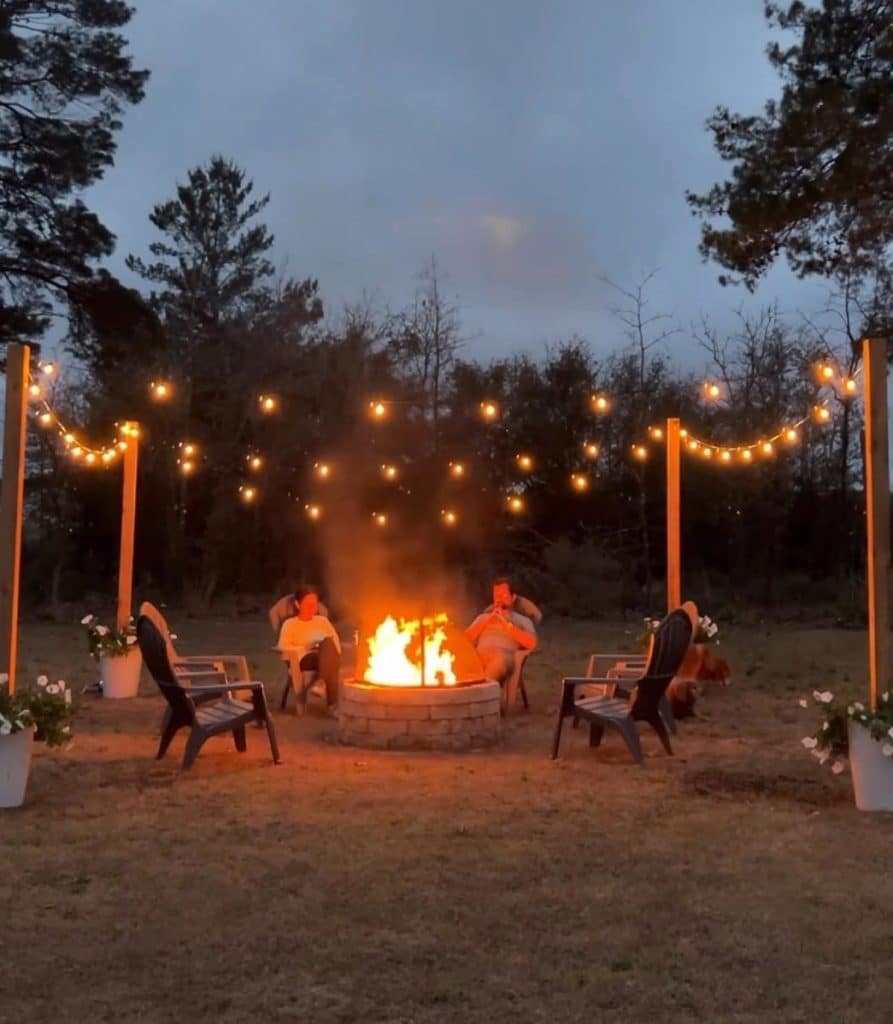 DIY String Light Posts VIDEO Tutorial
We love to see our DIY projects out in the wild! If you try this DIY project and take a picture and post it on Instagram, be sure to tag us @TheNavagePatch!
DIY String Light Posts Tutorial
After choosing 4 good cedar posts from Lowe's, I brought them home, sanded off some of the "fur" (it's rough-cut cedar) and then slathered on a coat of exterior dead flat varnish. This will help protect the natural cedar color from bleaching to gray. I grew up in New England, so I'm okay with weathered cedar, but to my babes, it just looks like the cold region where its favored! 😂
I placed the posts into their buckets and then snugged the posts against a table.
Before leveling, I snugged the posts against the table with bungee cords. This not only keeps the posts in place when concreting, but it makes initial levelling much easier.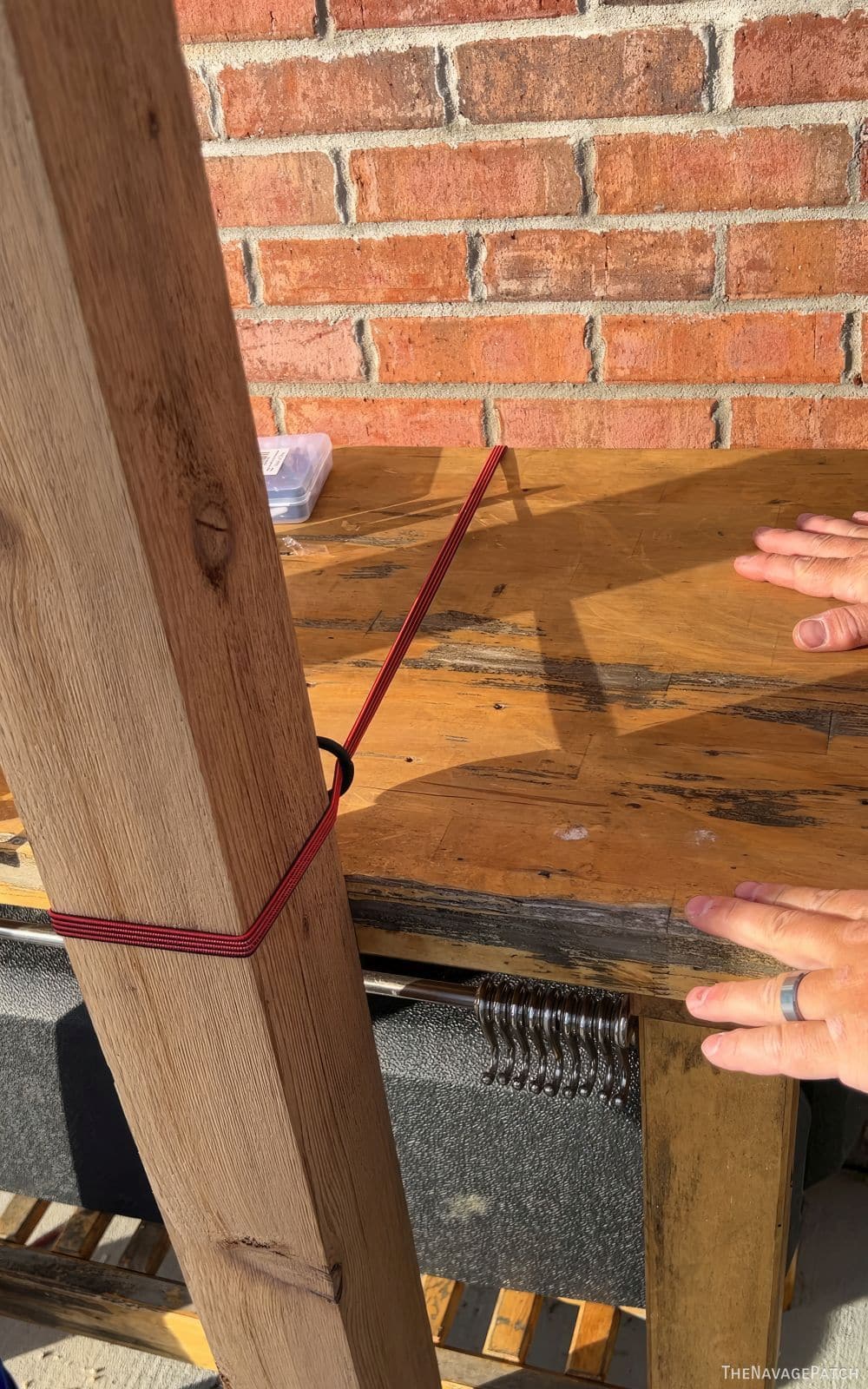 After levelling the posts, I mixed half a 50lb bag for each bucket.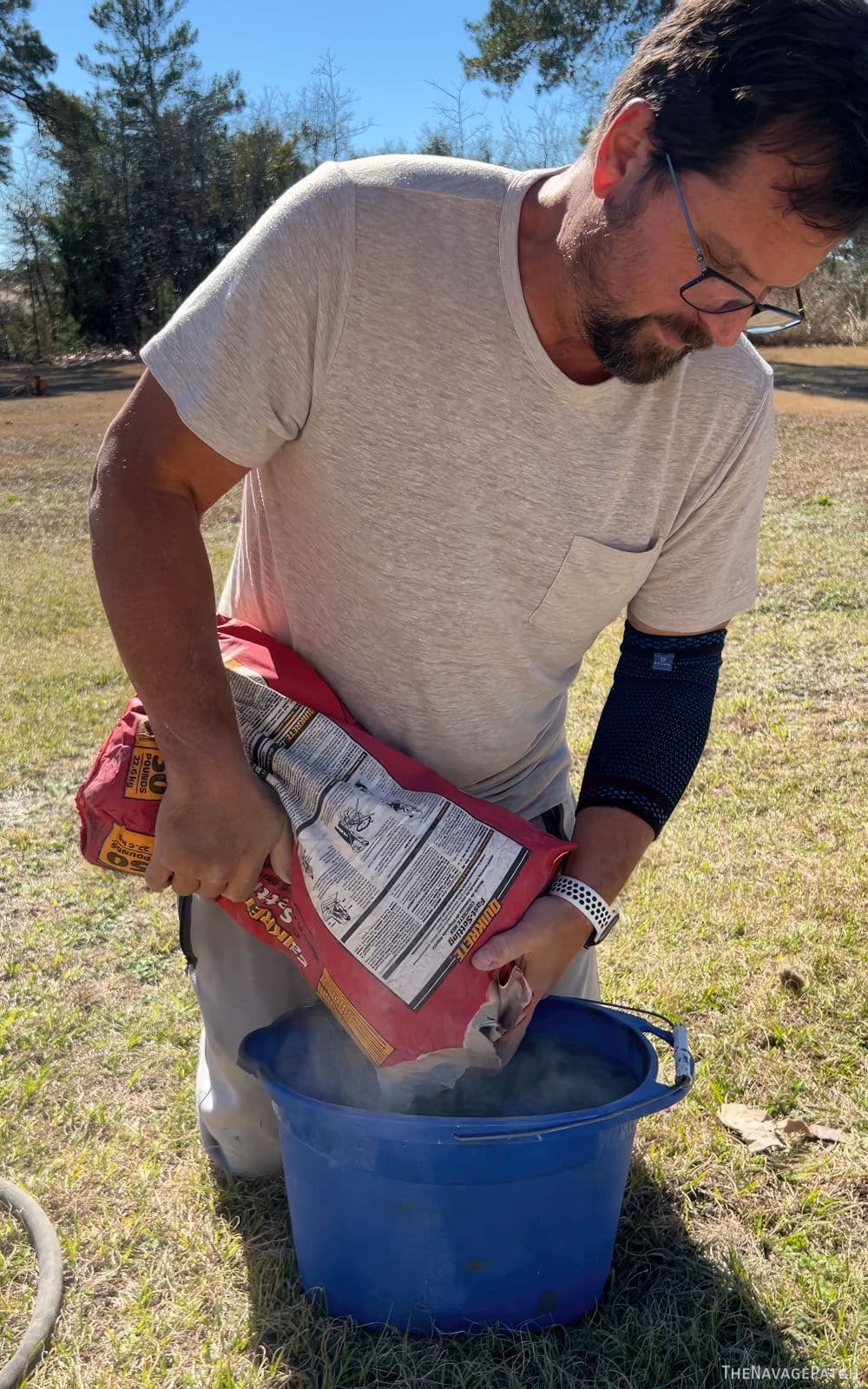 Then I carefully poured the concrete into the buckets.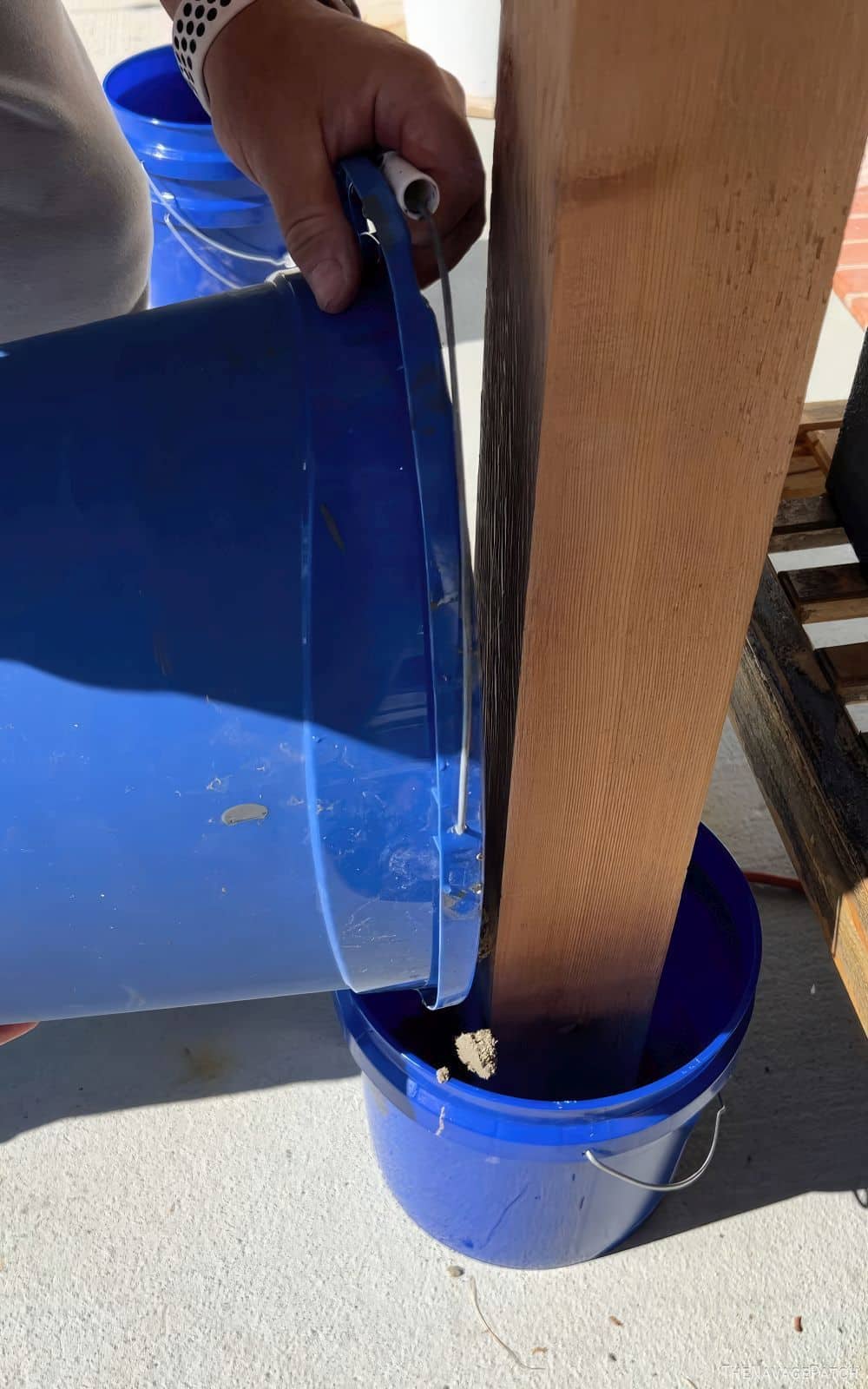 I did a final level check and then left the concrete to harden.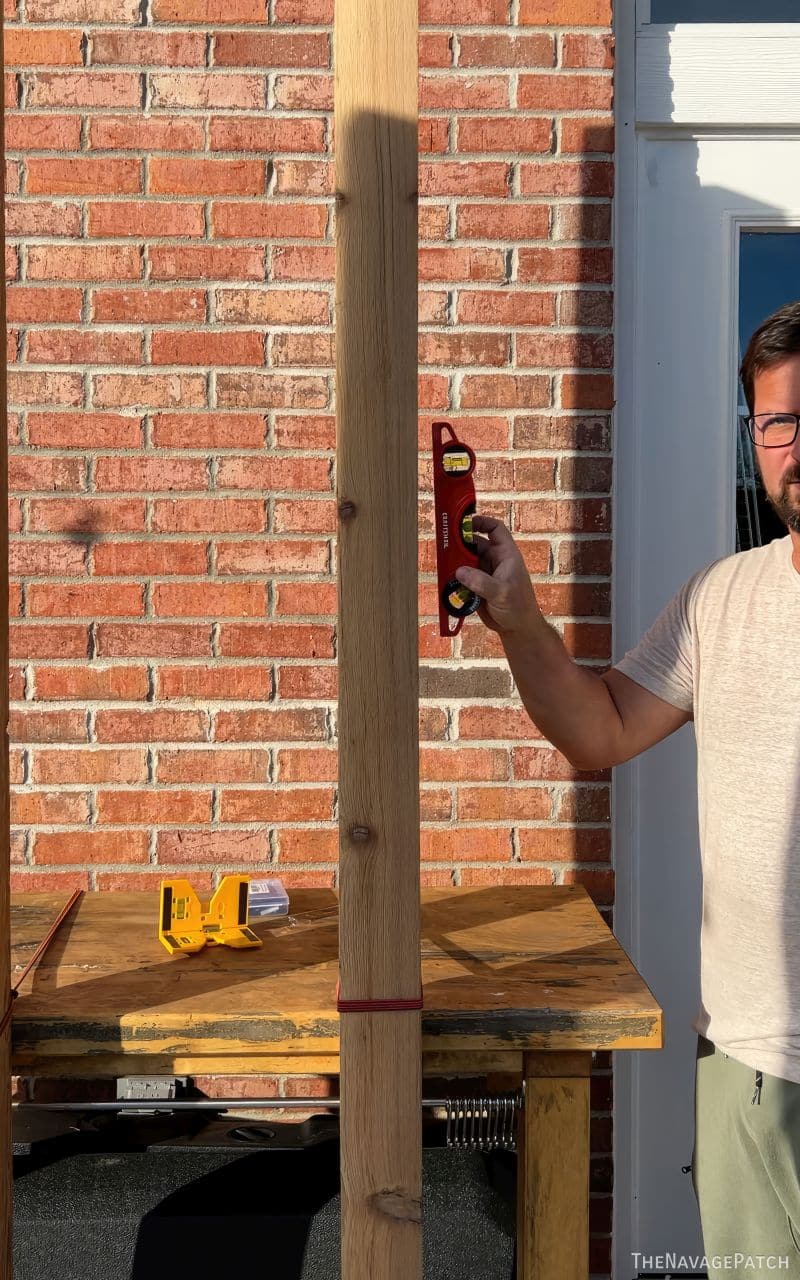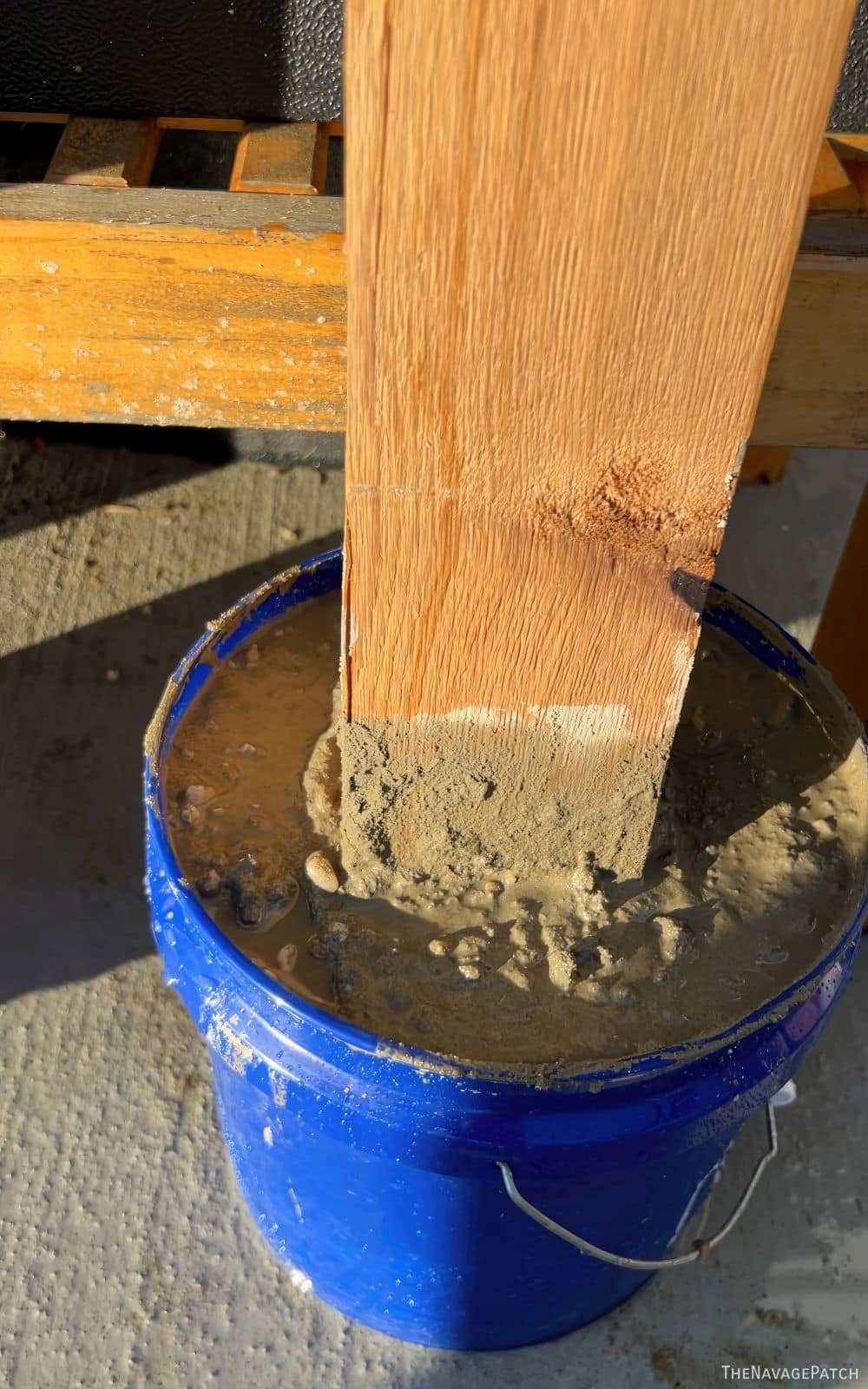 When the concrete had cured, I placed each post into a larger planter. The ones shown below are ceramic, and we found them at Lowe's.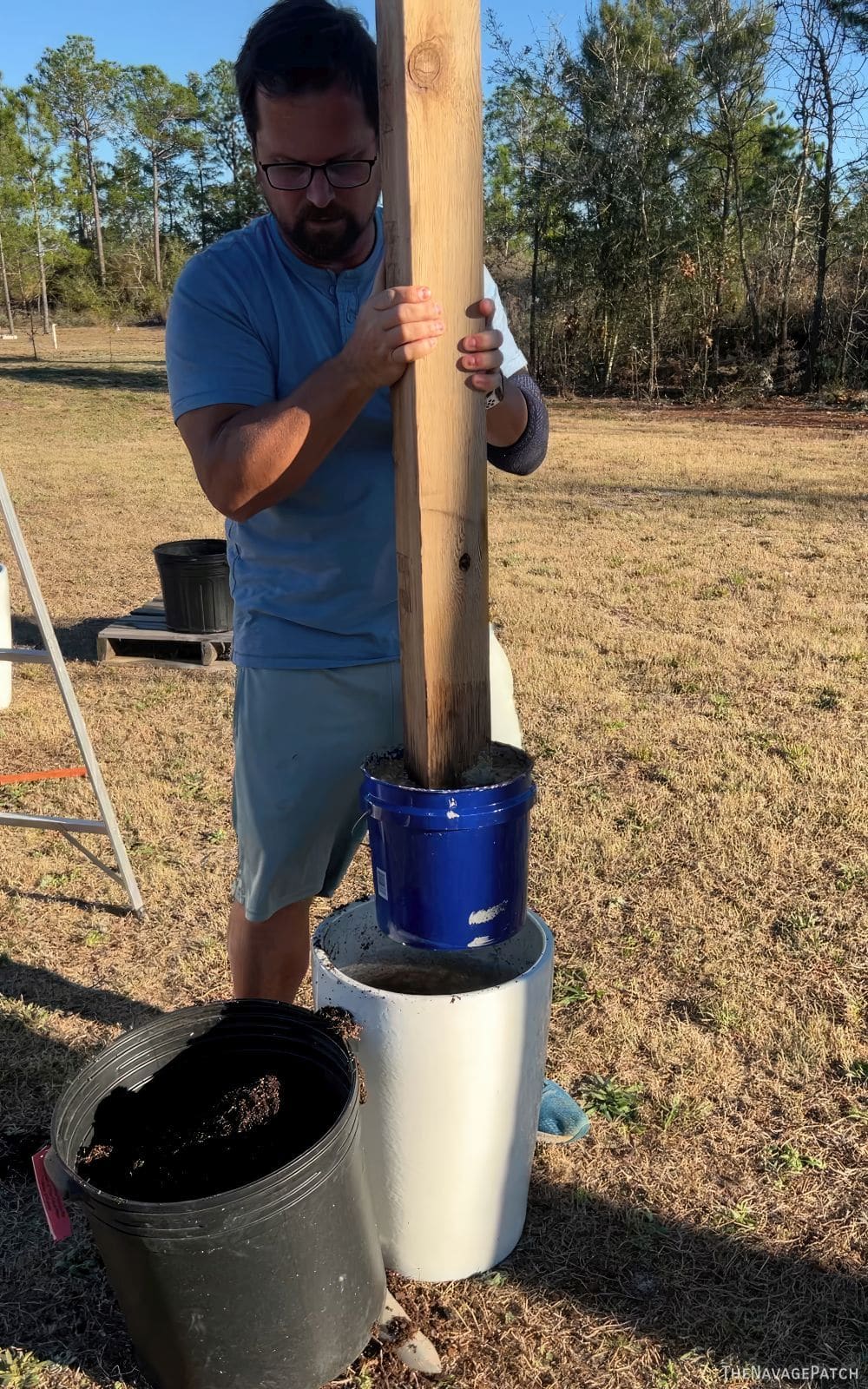 I filled each planter with soil and water beads we had left over from Christmas.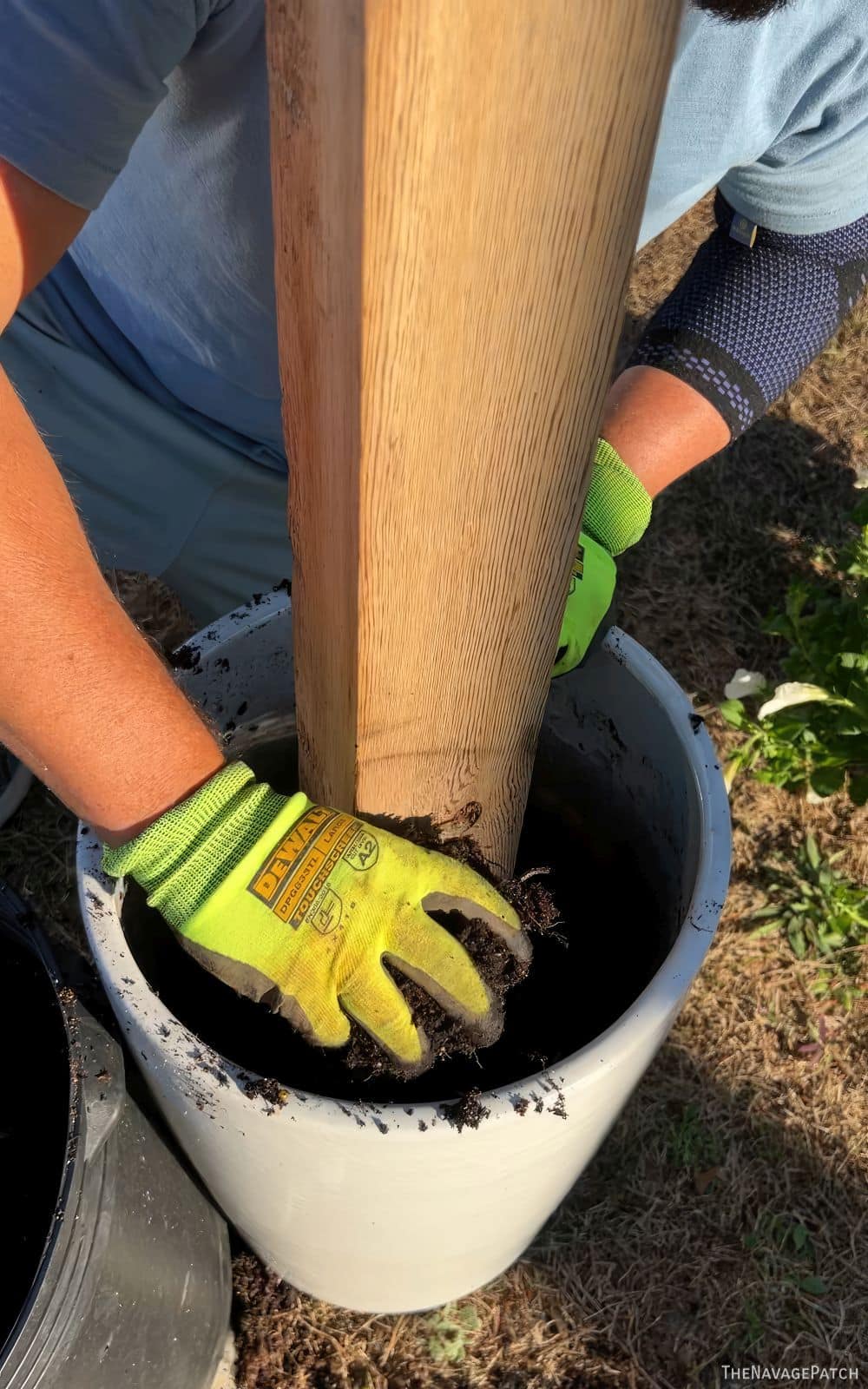 These water beads will help hydrate the flowers between waterings.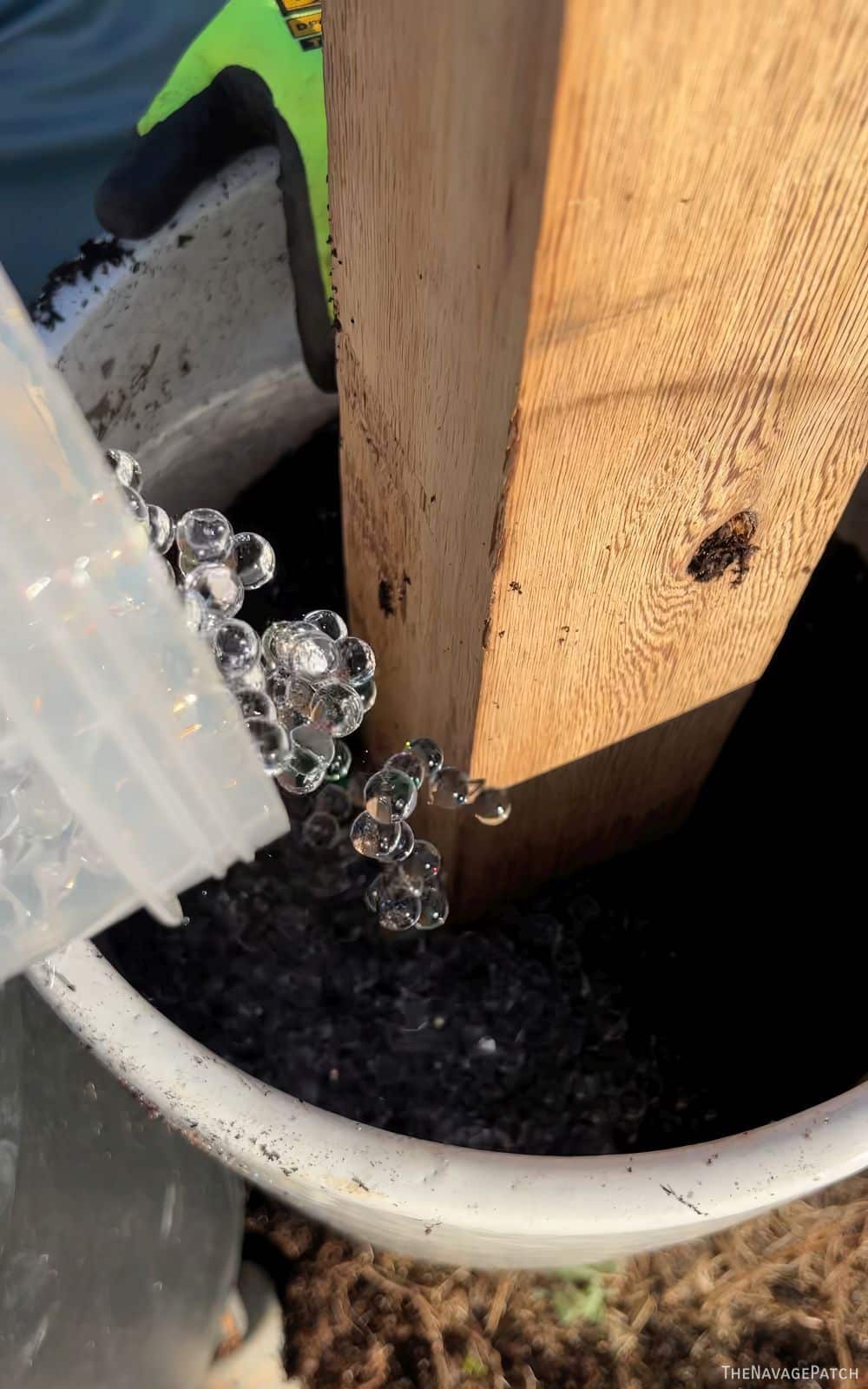 After planting some flowers (we wanted mint, but it's too expensive this early in the season), I screwed a string light hook into the top of each post.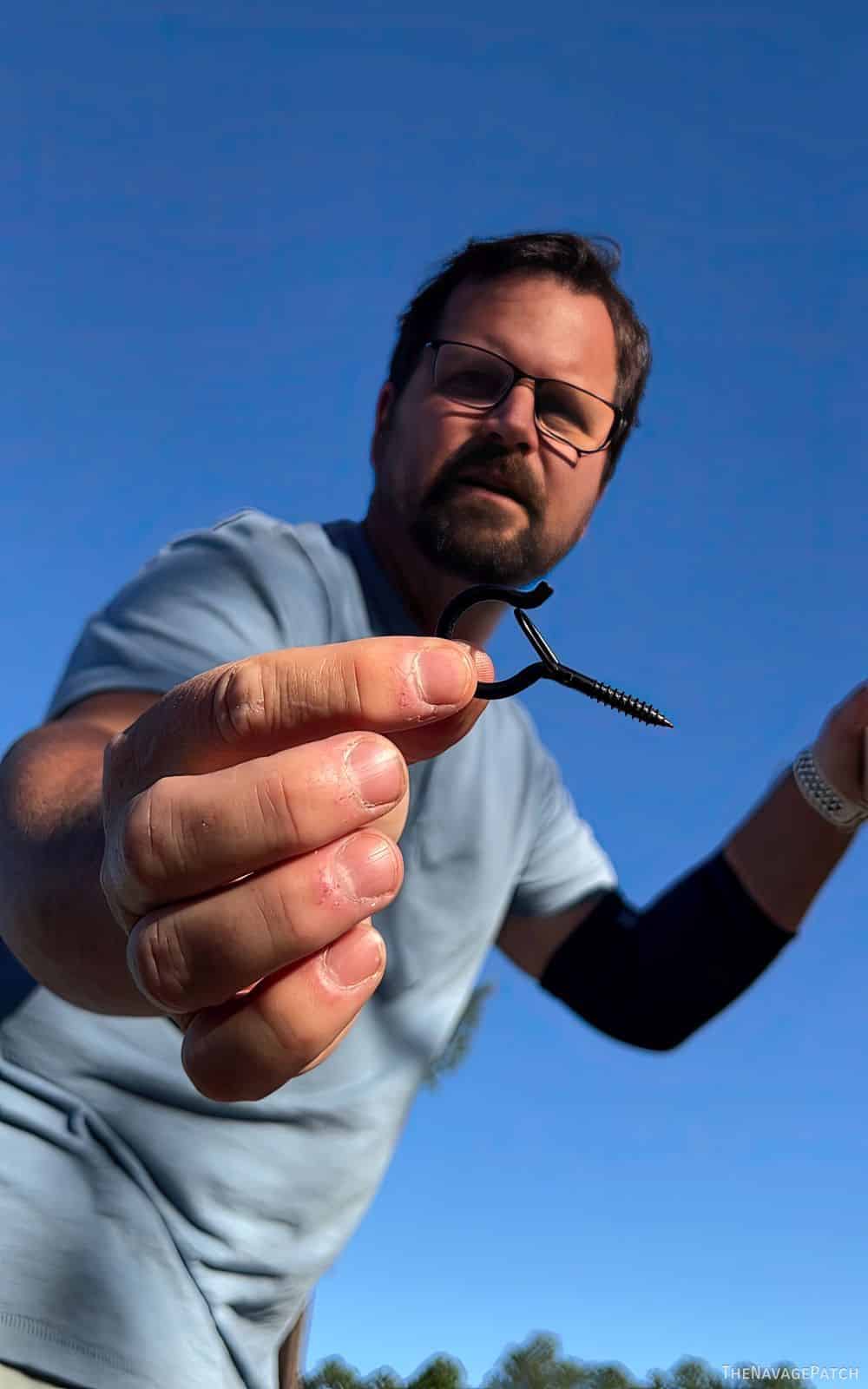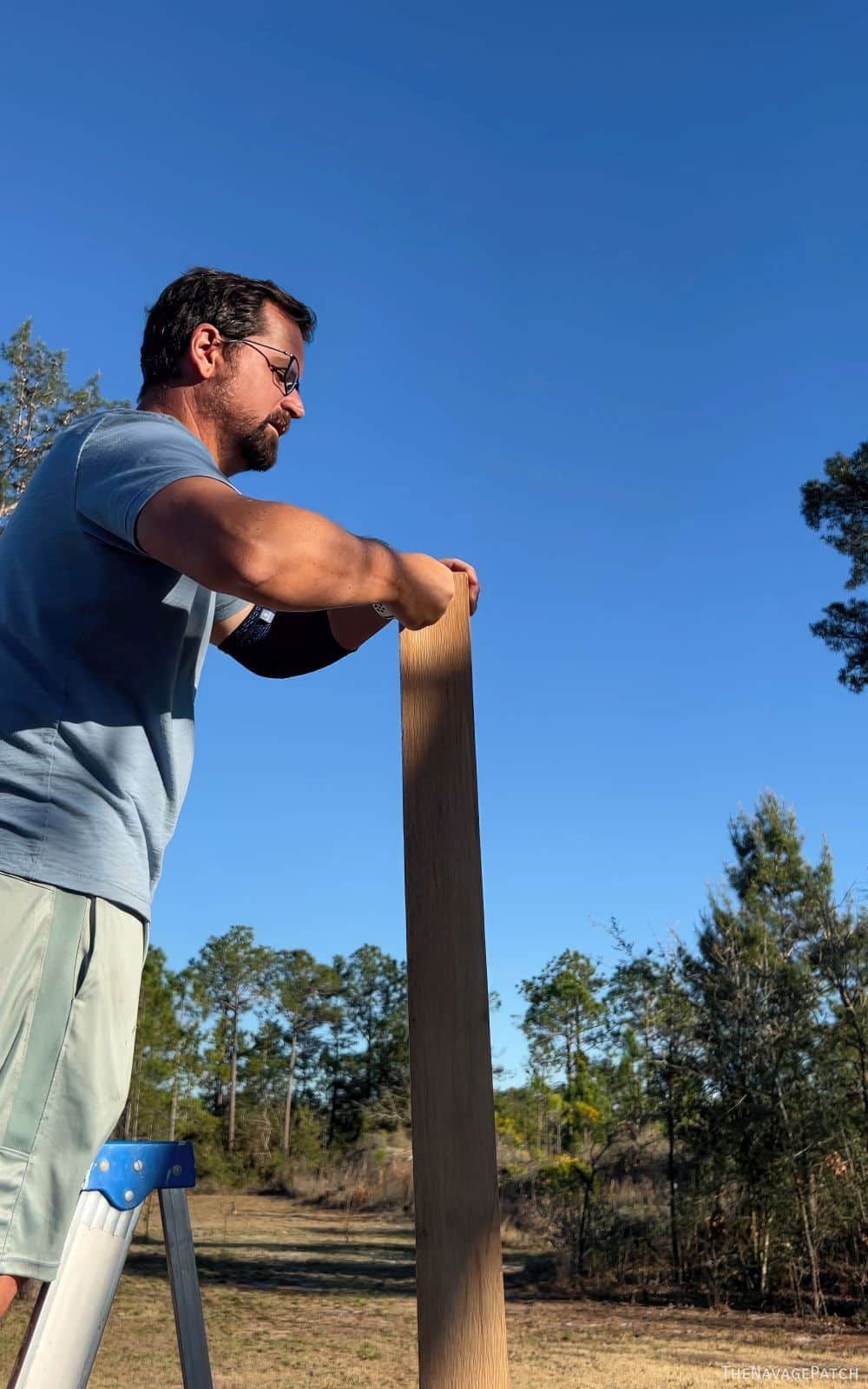 The final step was putting up the string lights!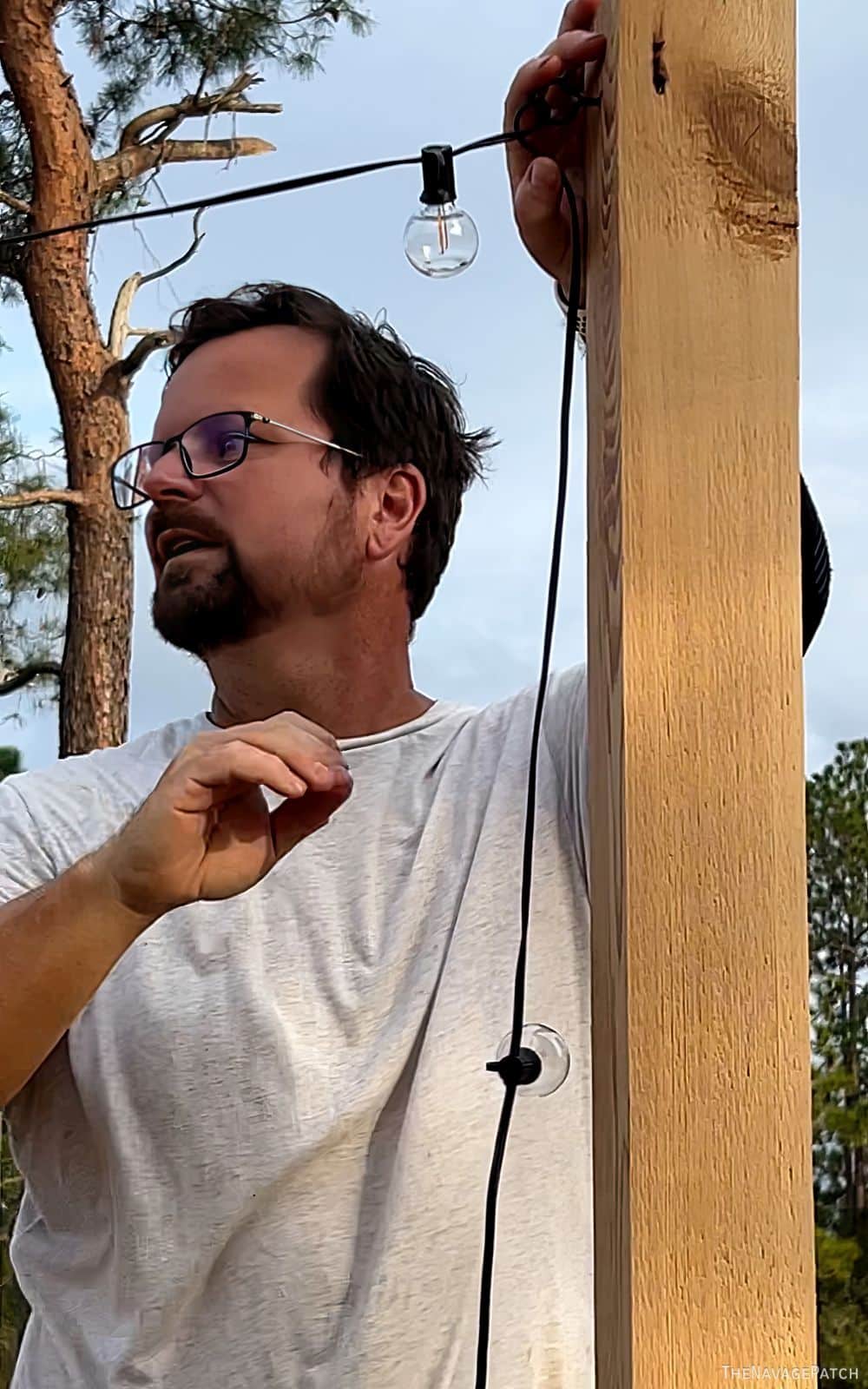 And phase 1 of our Backyard Oasis is complete!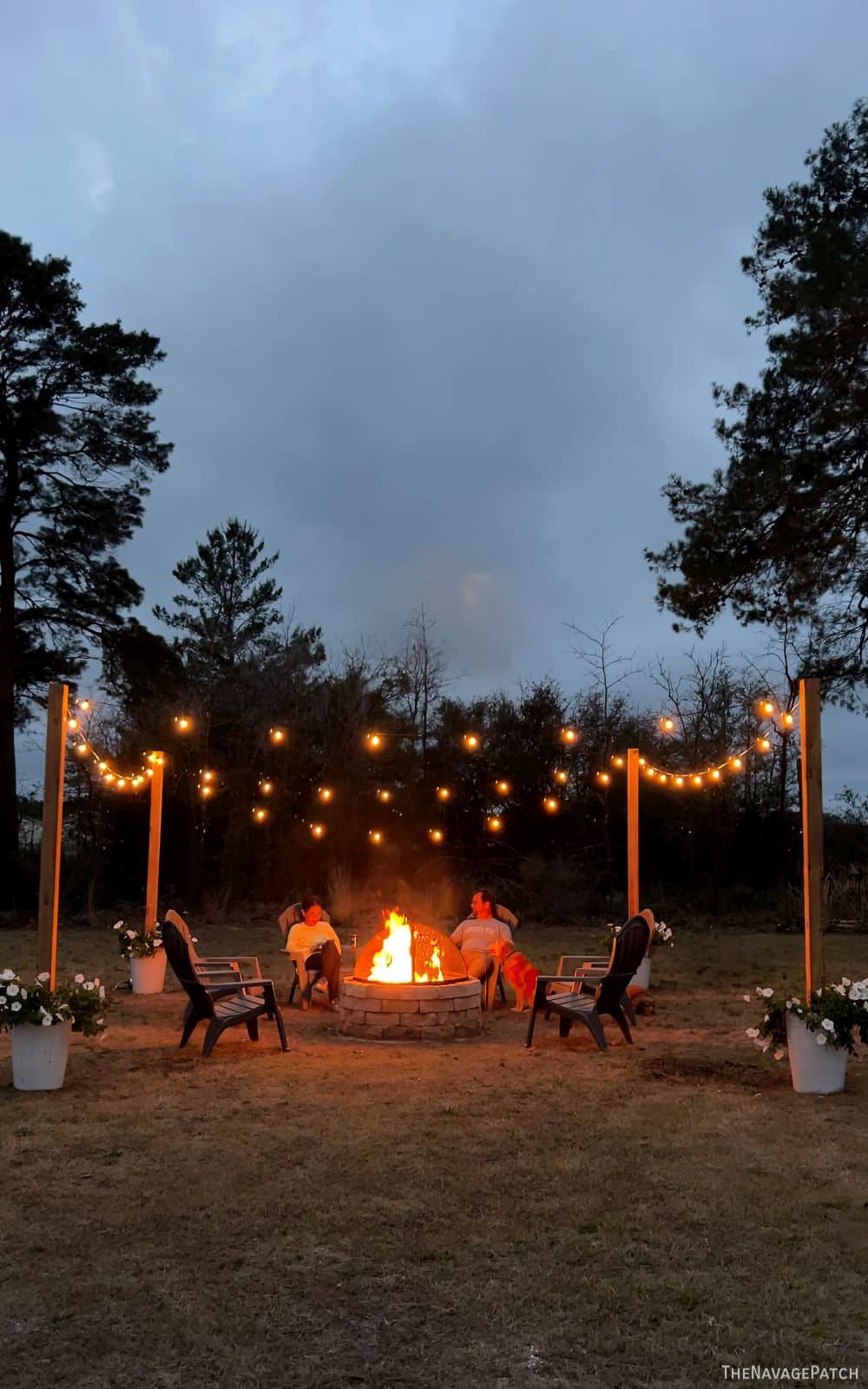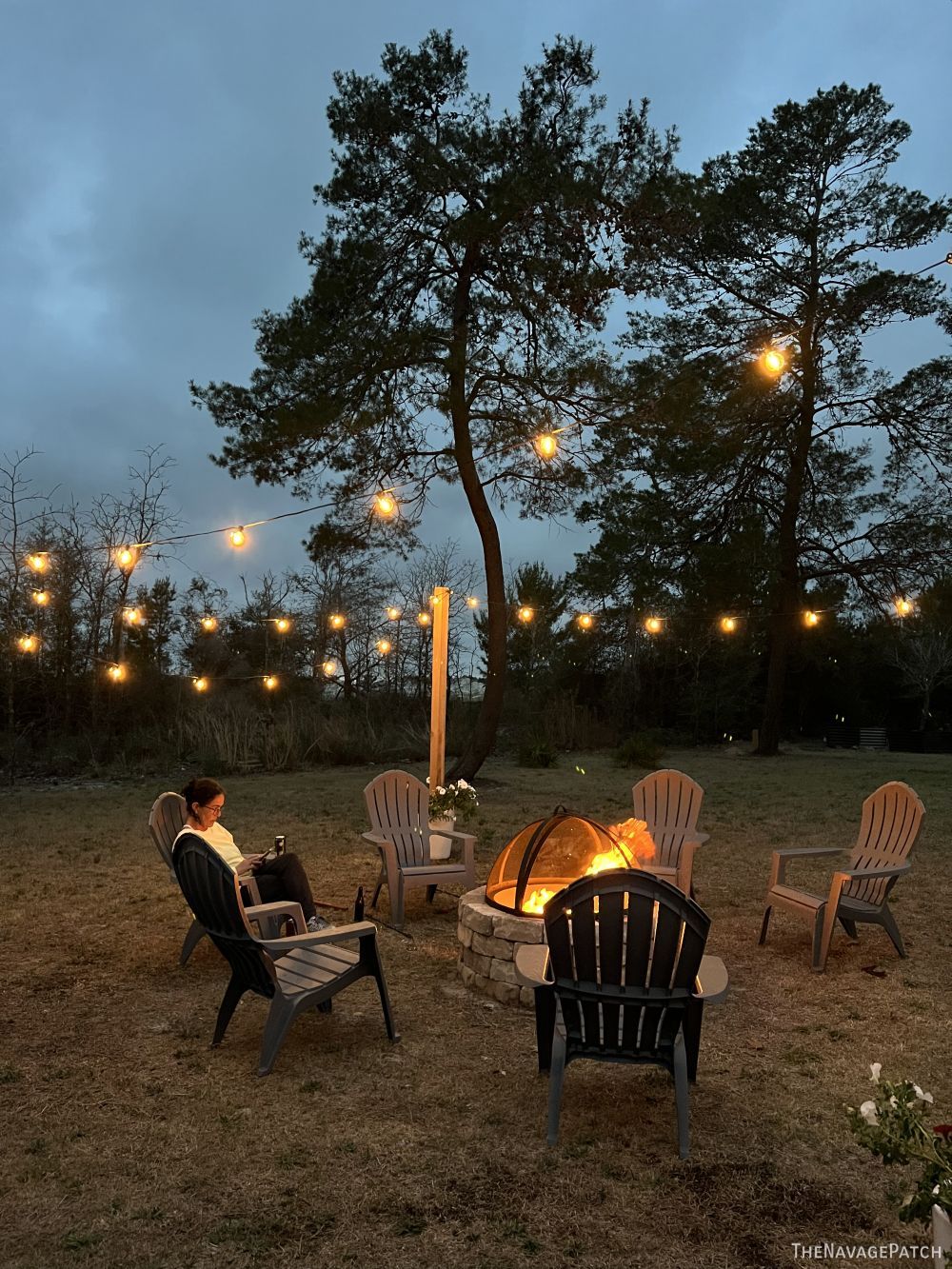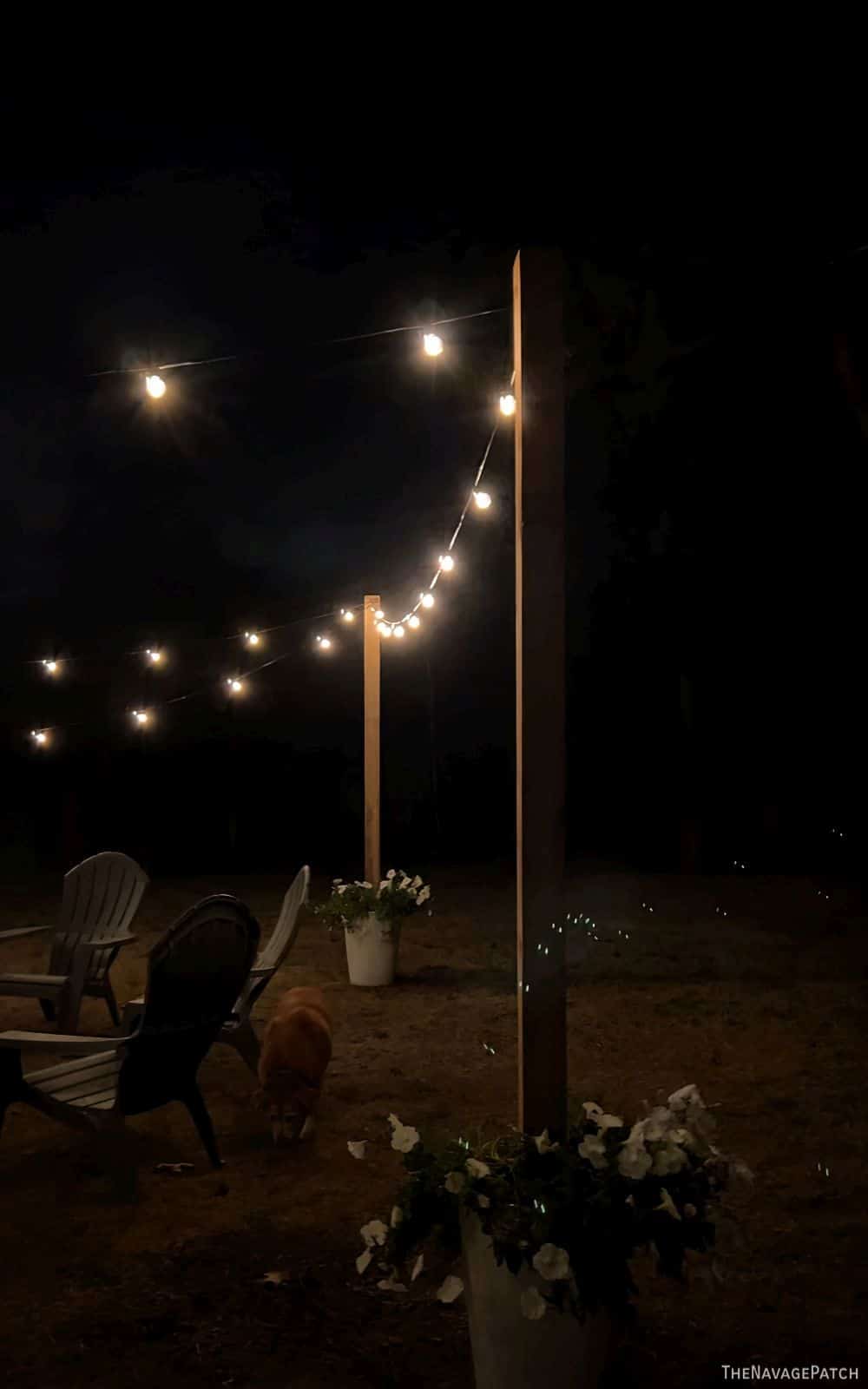 We'll have so much more to share as we expand upon our oasis.
Spoiler Alert: there's a DIY pergola in our very near future!!