Amazing FREE Vintage Botanical Prints
These gorgeous FREE Vintage Botanical Prints by famed natural history illustrator Adolphe Millot are perfect for a farmhouse gallery wall!
Handan and I are big fans of Cavallini & Company. They've spent years amassing a huge collection of beautiful vintage illustrations and prints that they sell from their San Francisco headquarters.
There's just one problem.
It's the word "sell."
Handan and I love their offerings, but we've never been a fan of shelling out good money for something we can make (or in this case, print) for ourselves.
With most printed vintage things, there's usually no need to pay for it…if you know the right places to look.
And folks, Handan can always find the right place.
So after some digital sleuthing, Handan uncovered a treasure trove of vintage botanical prints by famed 19th/20th century French natural history illustrator Adolphe Millot.
These are the very same vintage botanical prints sold by Cavallini, but theirs differ, say, in the color of one carrot or in the placement of one flower. Just as we do with all of our free vintage printables, they also make some digital alterations to the original illustrations. These changes go unnoticed by most, but they are enough to copyright their prints, which helps them hunt down those who infringe upon their copyright.
Handan and I wanted to share with you the true Millot works, sourced from several antique encyclopedias and books and presented almost in their original form. We resized our free vintage botanical prints to fit a 24×36 inch frame and we made some slight alterations and color enhancements to the original encyclopedia scans, so they would print out perfectly on a commercial printer or a home printer.
Note also that Cavallini sells a vintage poster kit that includes two pieces of dowel, some adhesive and string for those who don't DIY. For those who like DIYing, just last week, we showed you how to make a better magnetic poster hanger for under $3! If you make a whole bunch of them, that cost goes even lower! But if you prefer ready-made kits, you can buy some Cavallini poster kits to hang these beautiful vintage Adolphe Millot posters.
So here is our summer gift to you – gorgeous free vintage botanical prints and super easy and cheap DIY magnetic poster hangers to display them!
There's no reason you shouldn't have the best farmhouse gallery wall in your neighborhood!
There's no reason your house shouldn't be the Talk of the Block!
Go now and start printing!
Floral Set – 6 Vintage Botanical Prints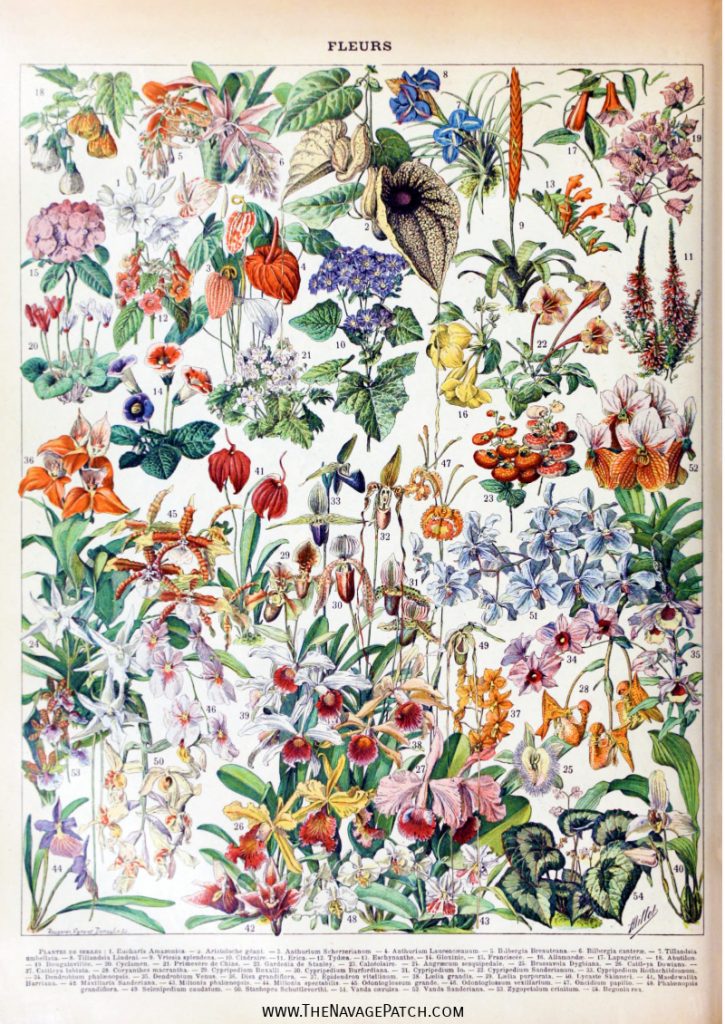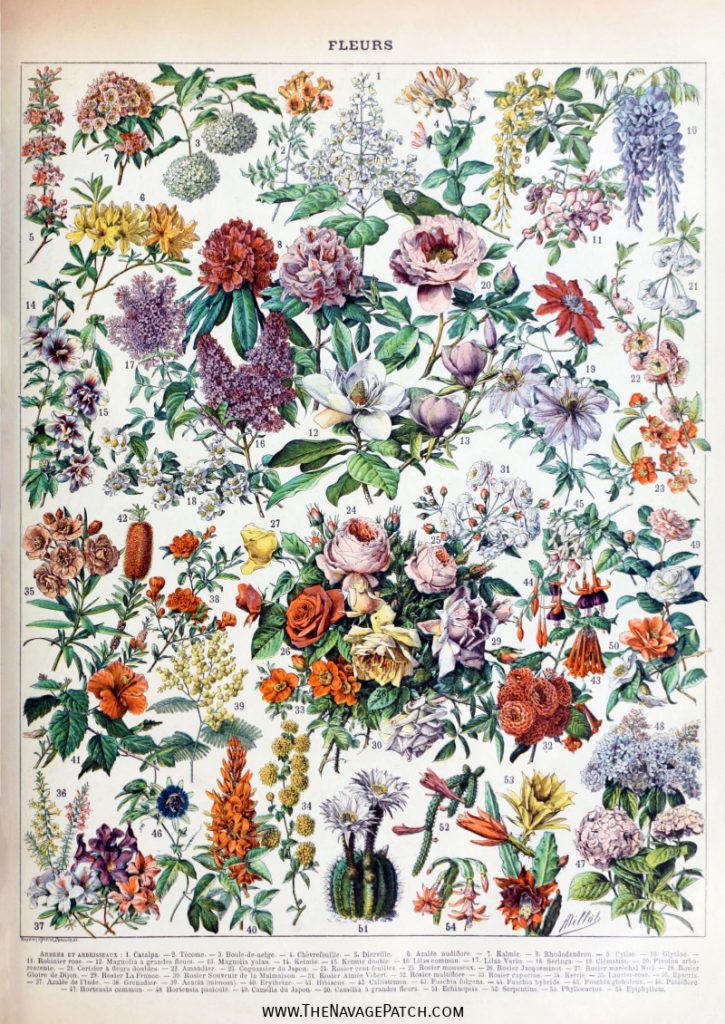 Vegetable Set – 4 Vintage Botanical Prints
I love these the most – probably because I'm the Chef of the Patch. And yes, we know that mushrooms are neither fruit nor vegetable, but we didn't want to create and extra category for Fungus! 🙂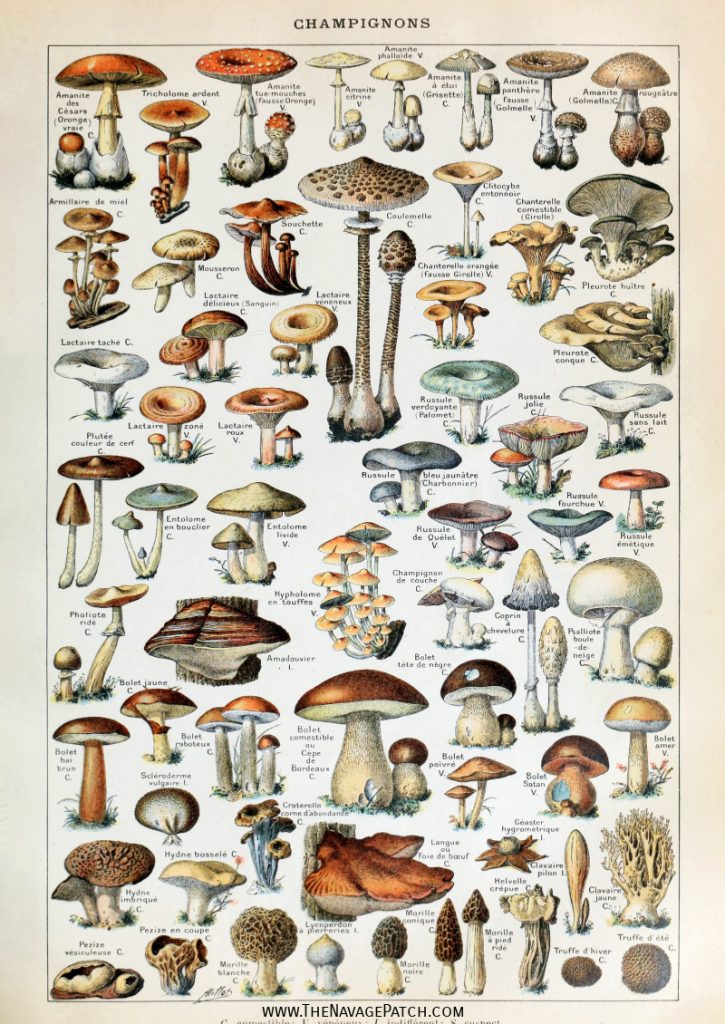 Tree Set – 4 Vintage Botanical Prints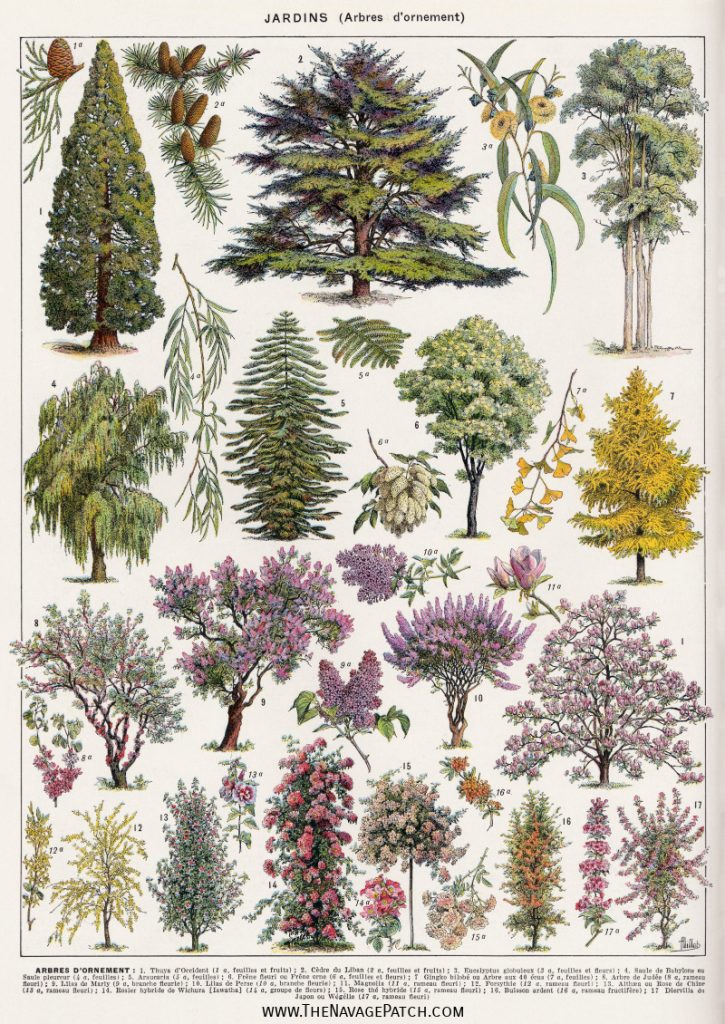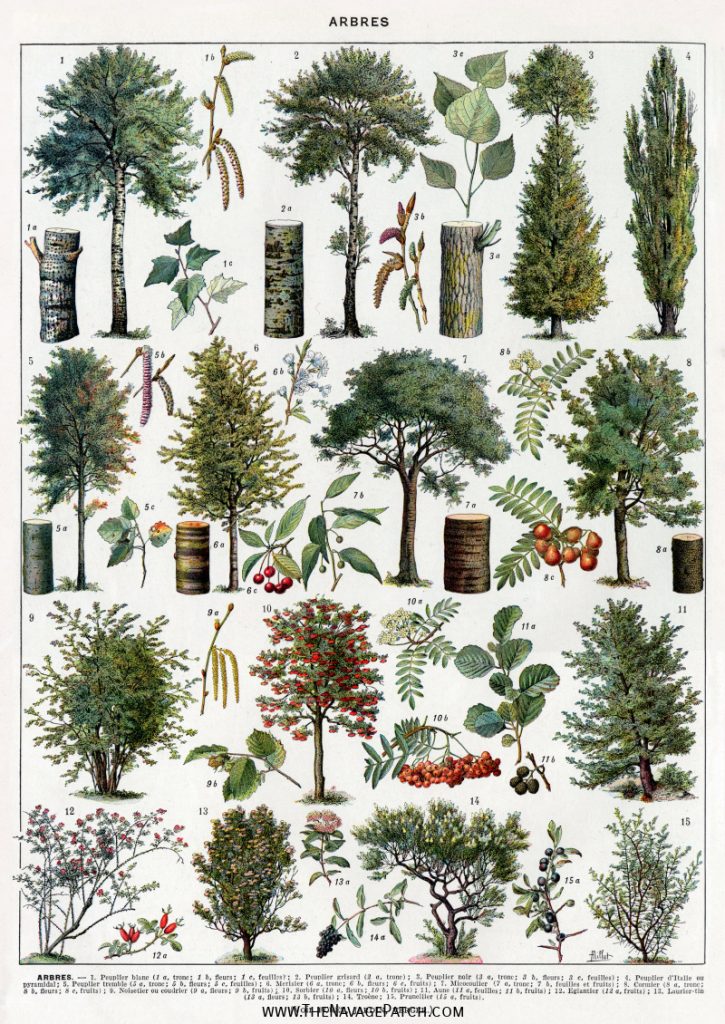 *******
All these vintage botanical prints are designed to fit 24×36 inch frames. But you already know that 24×36 inch scales down easily to 20×30 / 16×24 / 12×18 / 8×12 / 4×6 inches with no problems. If you need help with scaling down these printables so you can print them using your home printer, then make sure you check out Handan's "How To Easily Resize Pictures" post.
Also, if you don't have a large format printer like Canon i8720 Printer (prints up to 13×19 inches) and are wondering the best place to get these printables printed bigger than 8×12, we recommend trying Staples in your area or Amazon print shop. Both stores offer custom-sized prints on matte or glossy paper and they both cost about the same. Staples also offers Engineering Prints, which are really affordable for large-format prints, but in some areas (like ours), they must be ordered from their online print shop.
Now it's time to click on the button below to download today's free vintage botanical prints – they are all in the Vintage Illustrations section of The VIP Patch.
If you're not a Navage Patch VIP, you won't be able to access our Freebies Library. But that can be easily fixed! Subscribe for free on the form below and become a Navage Patch VIP. Once you subscribe, a password will be sent to you in our Welcome email, and that will give you access to The VIP Patch [Freebies Library]. If you didn't receive our Welcome email, can't find the password or have any other questions on this process or on our free printables, please check our Printables FAQ page.
If you display our free printables in your home, be sure to take a picture and post it on Instagram! Don't forget to tag us @TheNavagePatch! We love to see our printables out in the wild!
We love it when you share our posts on Facebook and Pinterest!