Somewhere in the house, Handan threw back her head, took a deep breath and let loose a tremendous "Baaaaaaaaaabes?"
Crap. She wanted something. More to the point, she wanted something from me. Sharpening that point – she wanted me to drive her somewhere. It's all in the intonation and inflection of her voice. I was loafing on the sofa and wanted no part of that invocation. I feigned sleep.
She entered the room. "Oh, you're sleeping? Yeah, so I found a baker's rack on Craigslist. Can you drive me to South Windsor to pick it up? Pleeeease?" What? Who the hell keeps yapping after "Oh, you're sleeping?" But my need to vegetate didn't factor into her calculations. She wanted the baker's rack, and she wanted it right then and there. I sighed. Defeated. Again. I pressed a button on my power recliner and listened to the protestations of the electric motor as it struggled to fold me into an upright sitting position. Once vertical, I snatched my keys and wallet and headed for the door.
"Let's go, woman!" The sooner we procured the rack, the sooner I could get back to the serious business of lounging.
"So…what's a baker's rack?" I said.
She explained.
"I see. And what are you going to do with it?" I said.
She told me she would use it as a potting table in the shed. Okay, then…
We found the seller's house, plopped some Jacksons in her hand, tossed it in the back of The Donkey (our car) and turned back home. As promised, Handan set it up in the shed. But did she ever do any potting on that thing? You decide. Here is how it looked after a year. I'm pretty sure it looked like this even after a month.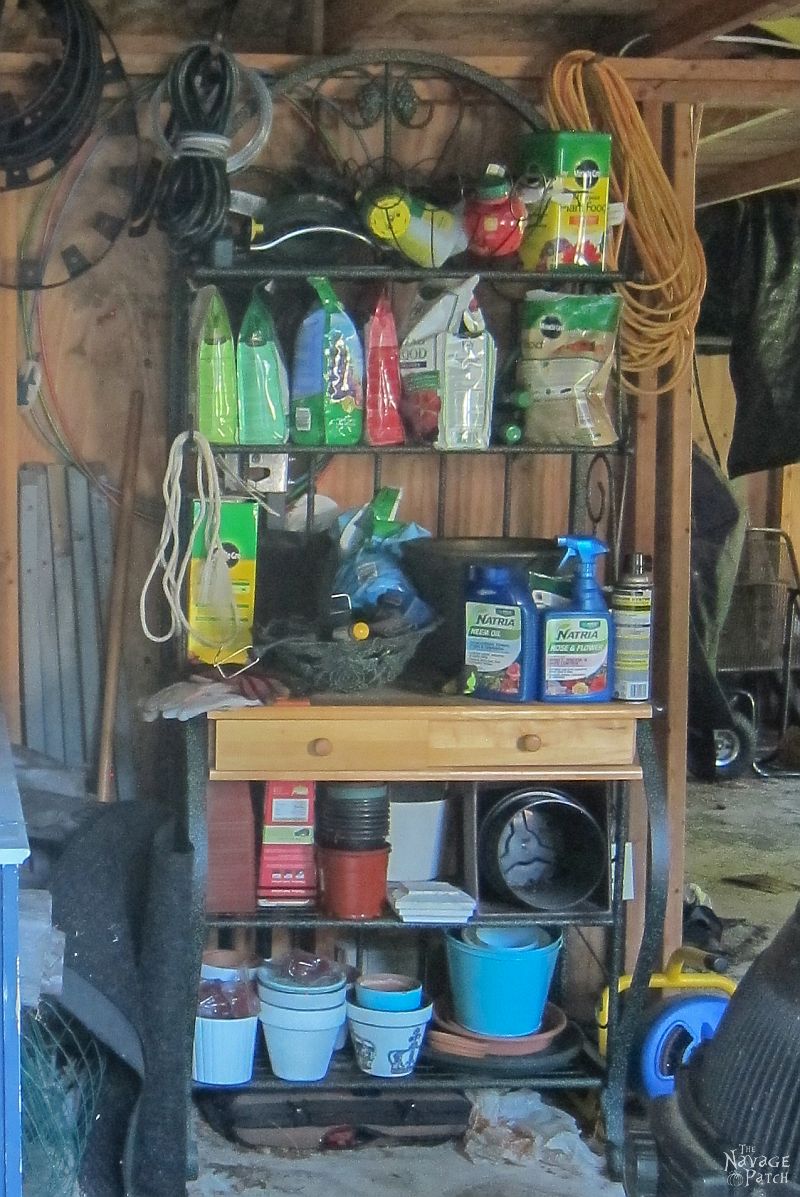 When we tackled our big shed project this summer, we recovered the rack from the wreckage of the re-org and realized it was ripe for a rescue. (I dare you to fit another "r" word into that sentence!)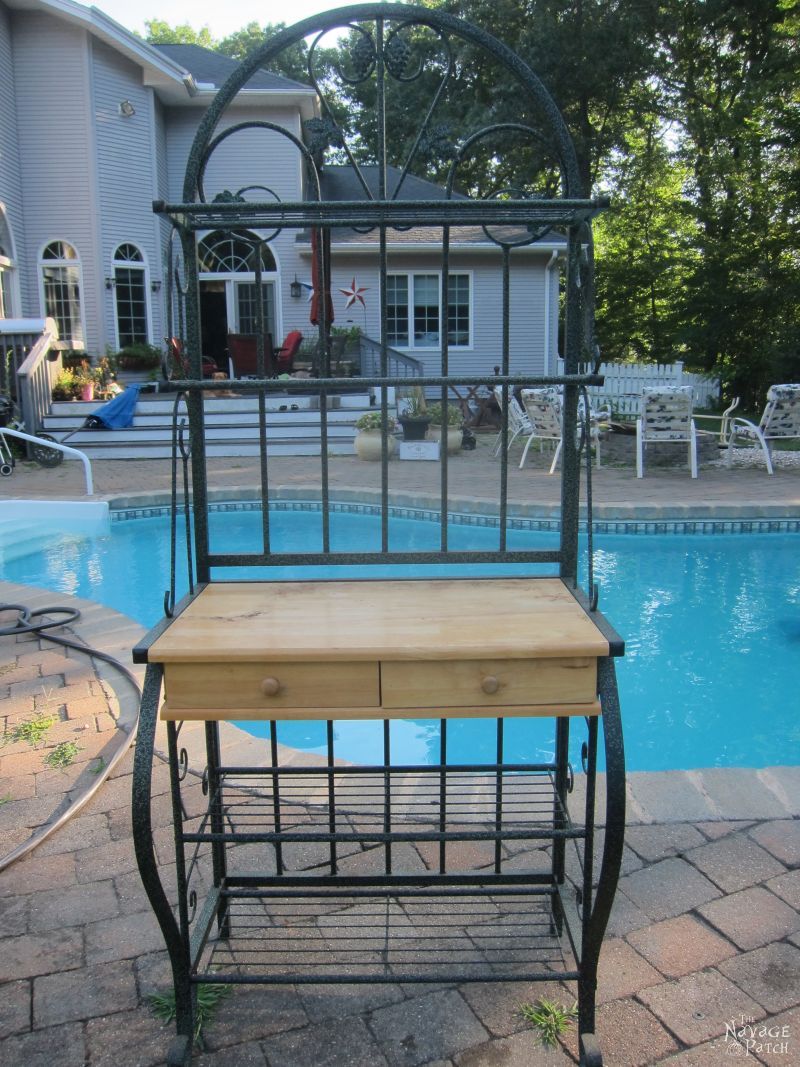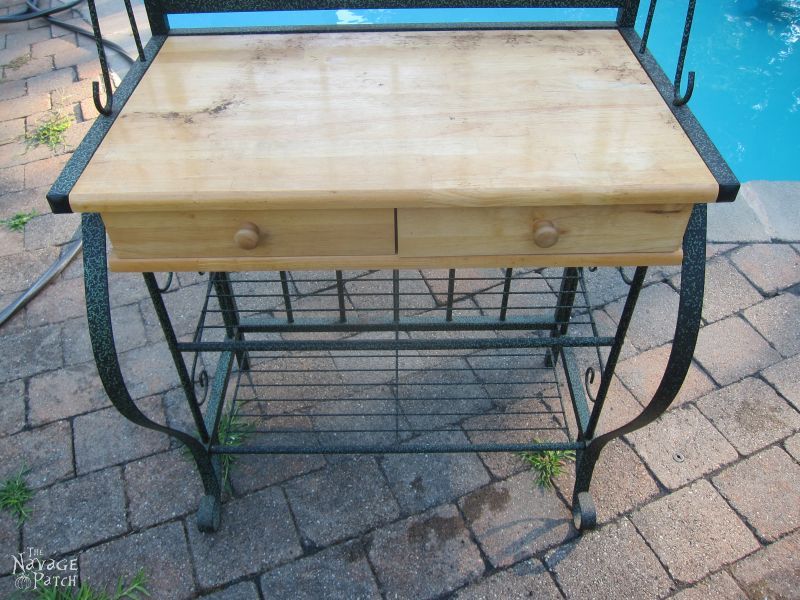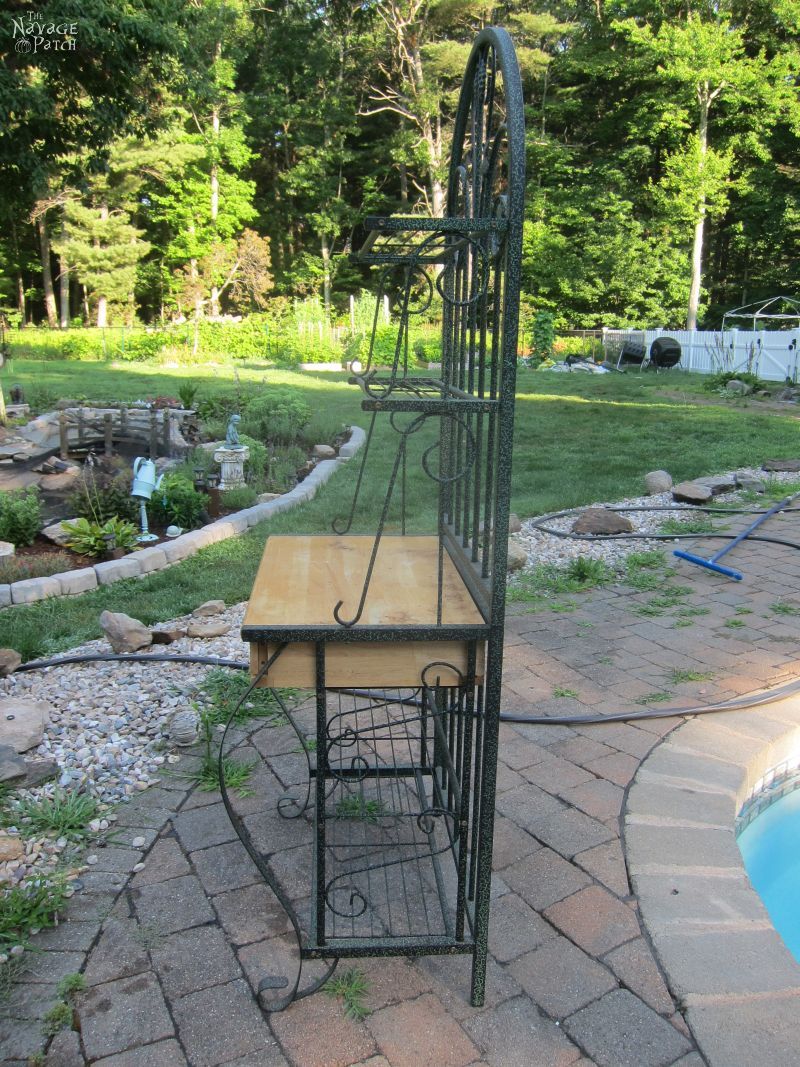 That top had seen better days…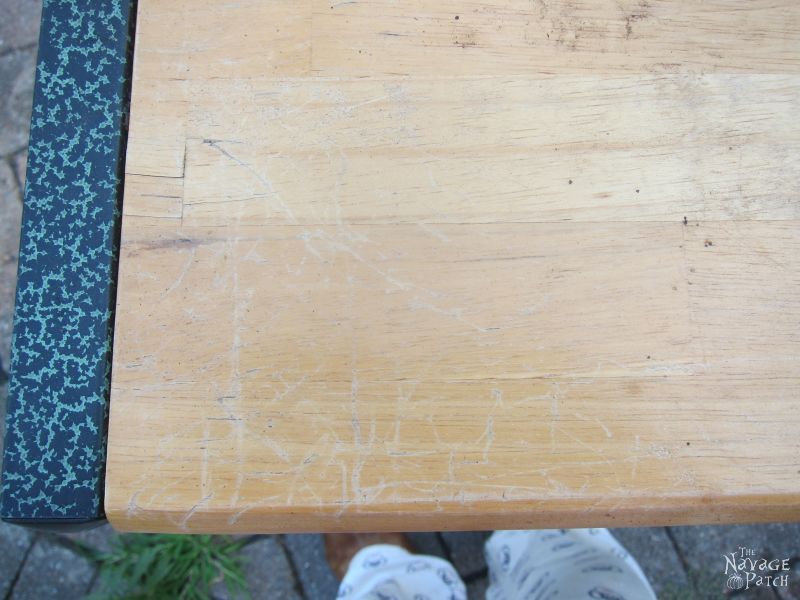 I call this color, Frog Green.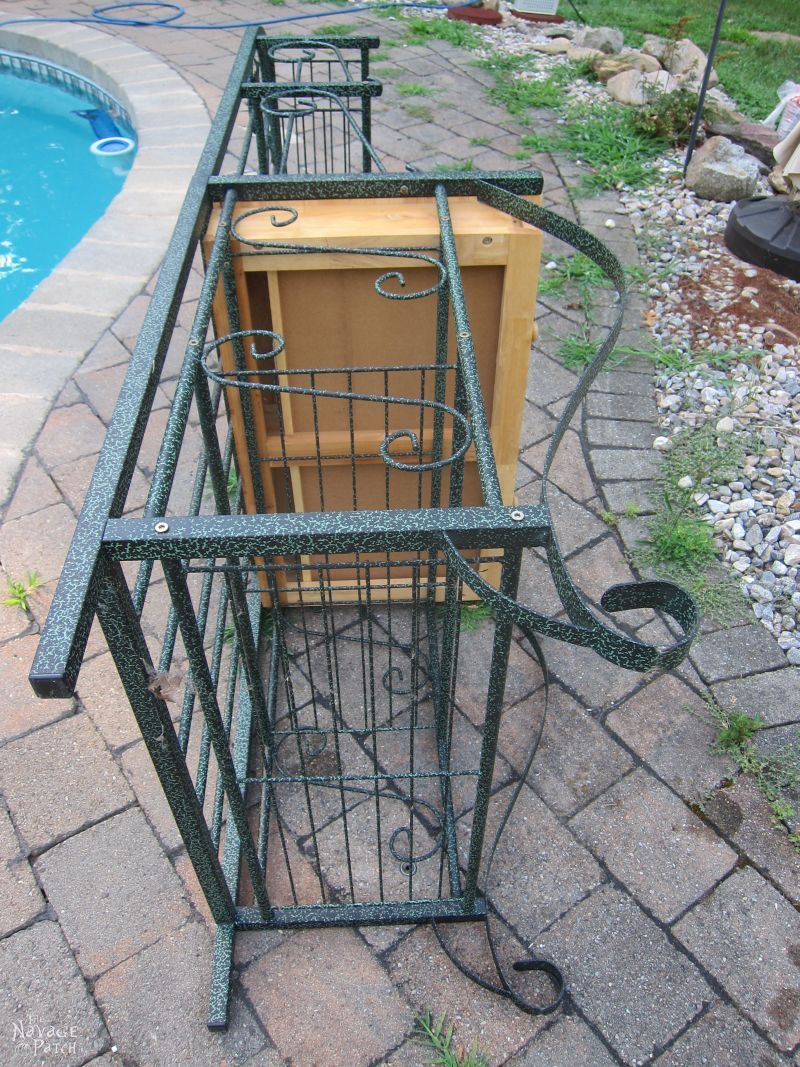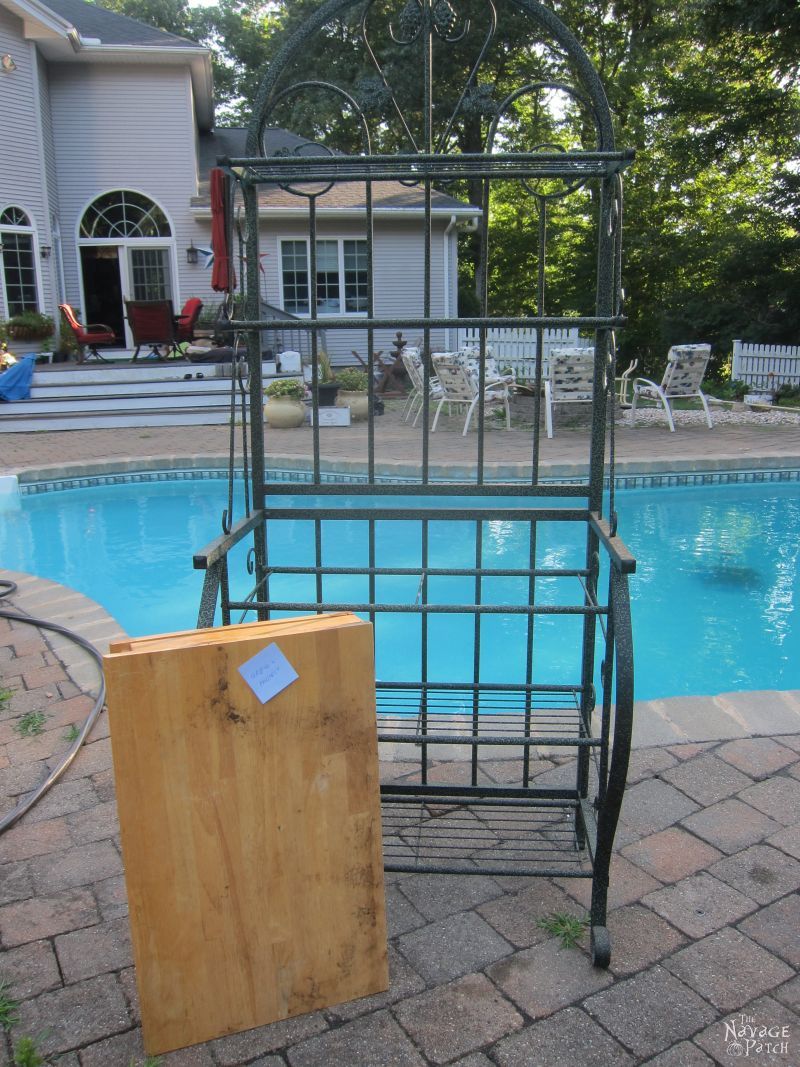 Wait a minute. What did that note say?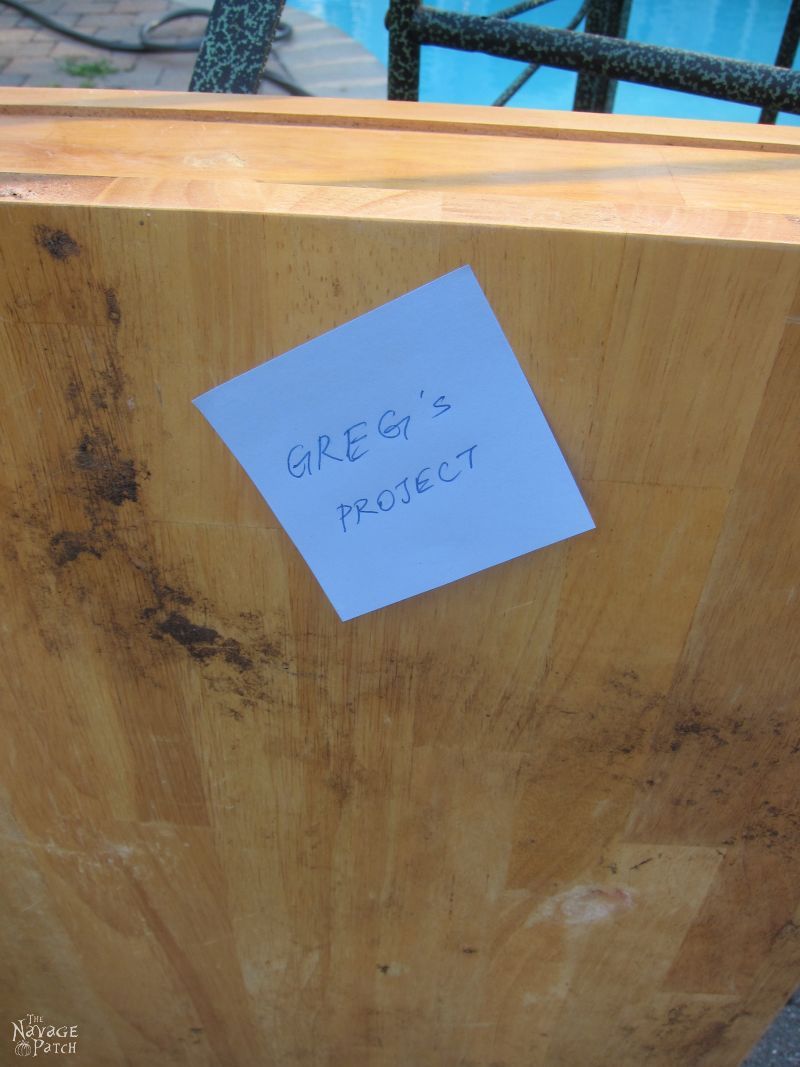 Crap.
Handan went off to spray paint the frame, and she fobbed the wooden part off on me. Fantastic.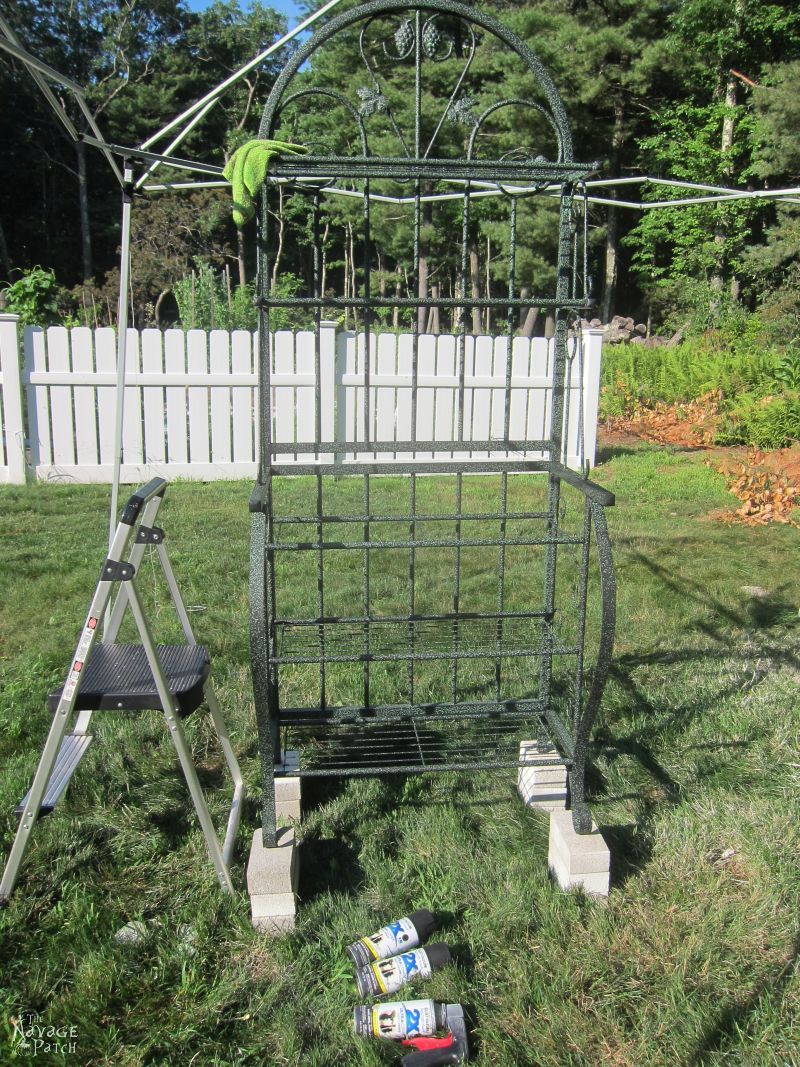 She sprayed it with several coats of Rust-Oleum Flat Black.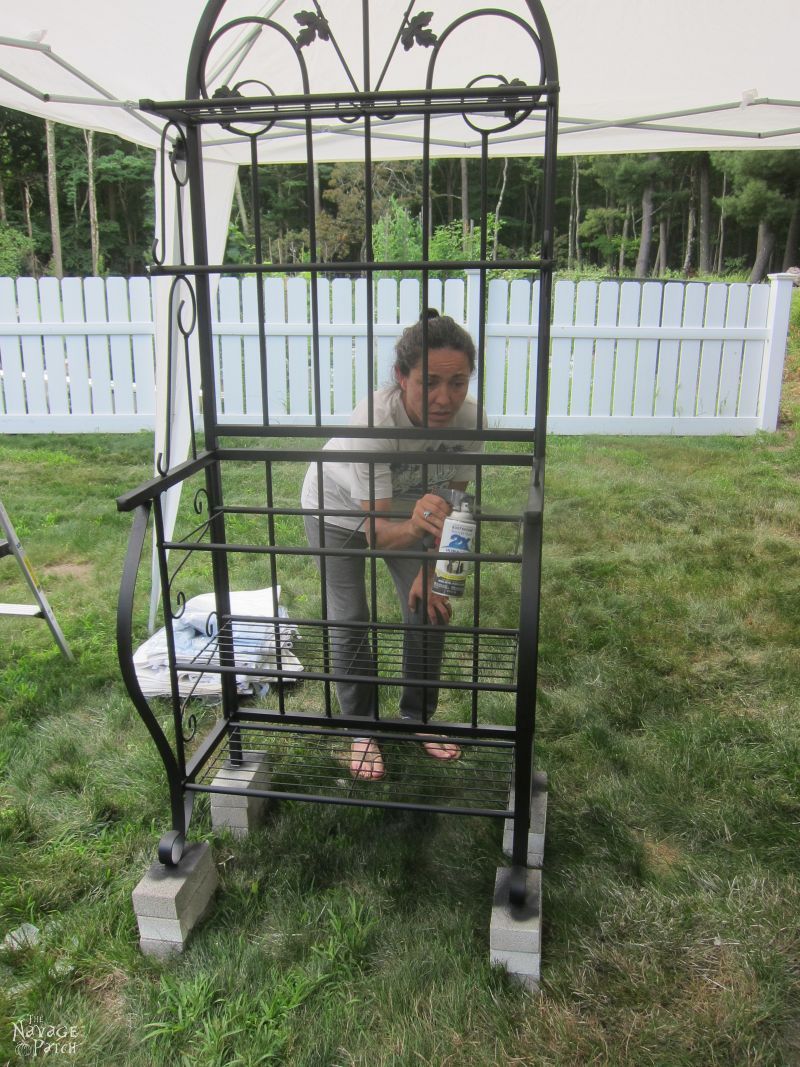 And just like that, it was transformed from a frog into something classy. Now it was my turn to put a spit shine on that countertop/drawer doohickey. I carried the thing to the basement…
…and promptly forgot about it for the next two months.
When Handan started to threaten me I remembered it again, I hurried downstairs to finish it off. I looked it over. Hmmm…Walmart.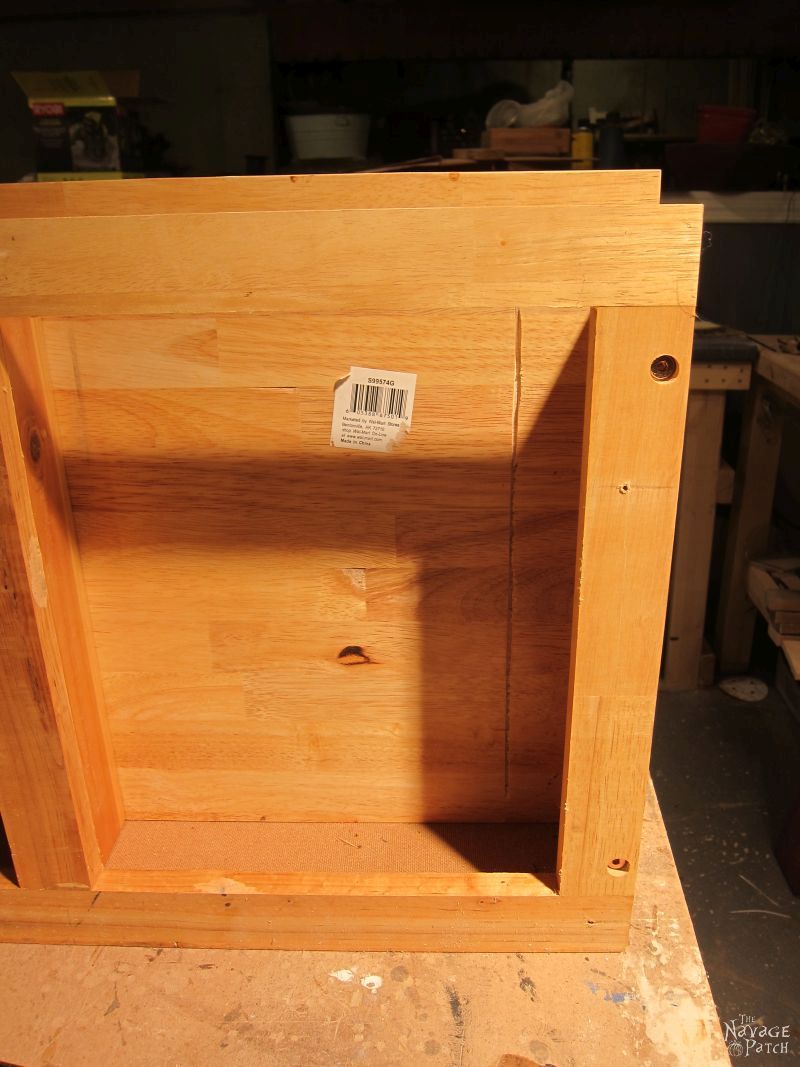 Okay, I could work with that. I considered my options:
Do something fancy and complicated and time-consuming.
Do the bare minimum and call it a day.
I chose option 2.
My plan was to simply sand off the old finish, stain it something a little darker, then finish it with some glossy poly. I started by dismantling it – an easy task, since it was held together by just four bolts.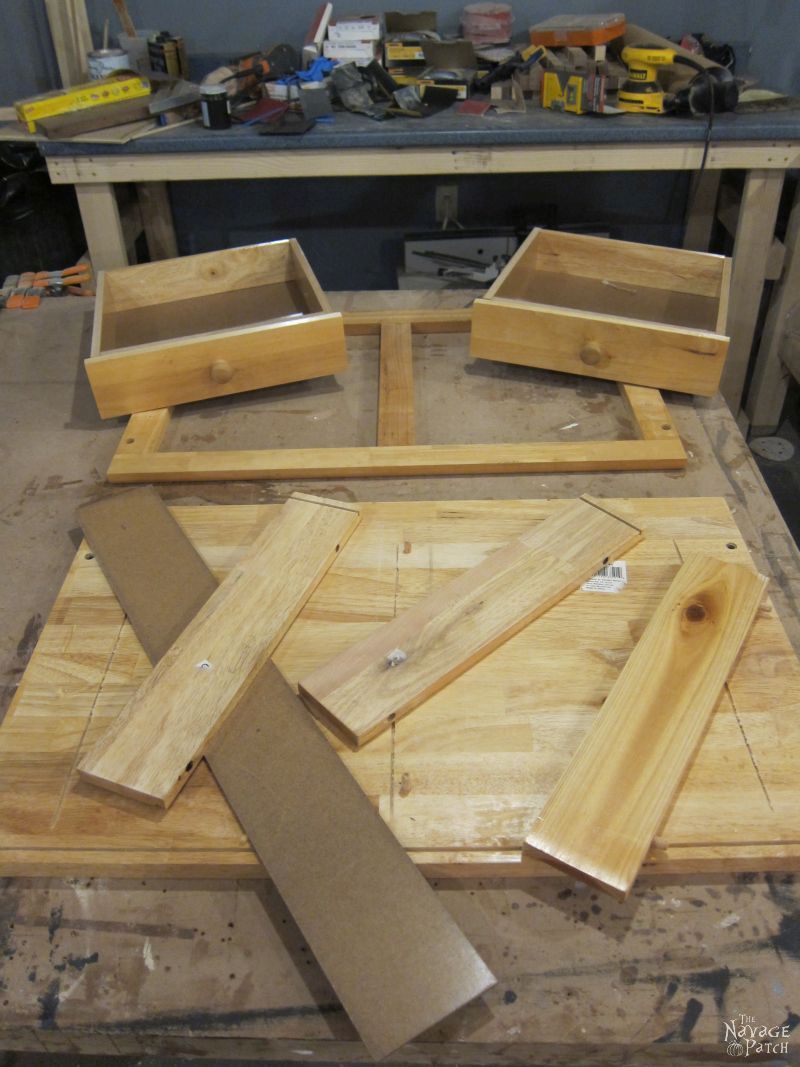 One-by-one, I sanded the pieces with my Bosch random orbit sander.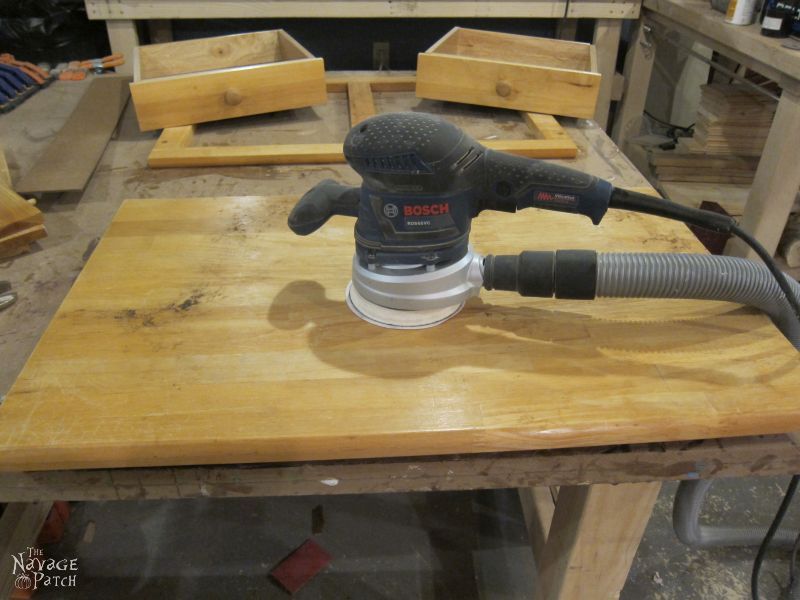 Some pieces had chipped off the top, so I repaired them with Loctite super glue.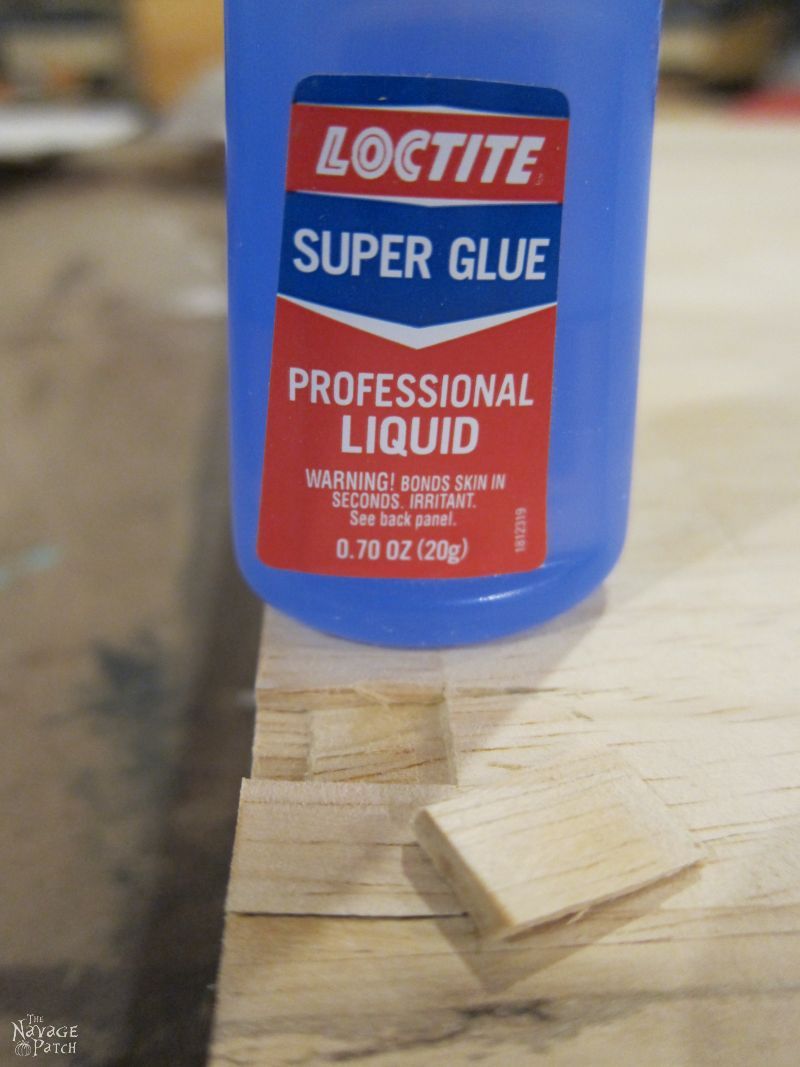 Click on 'Page 2 of 2' below to continue.