Free Star Wars SVGs (& Cricut Joy Giveaway!)
This brilliant collection of free Star Wars and Mandalorian SVGs will perk up any mug or t-shirt and bring some much-needed Force into your life!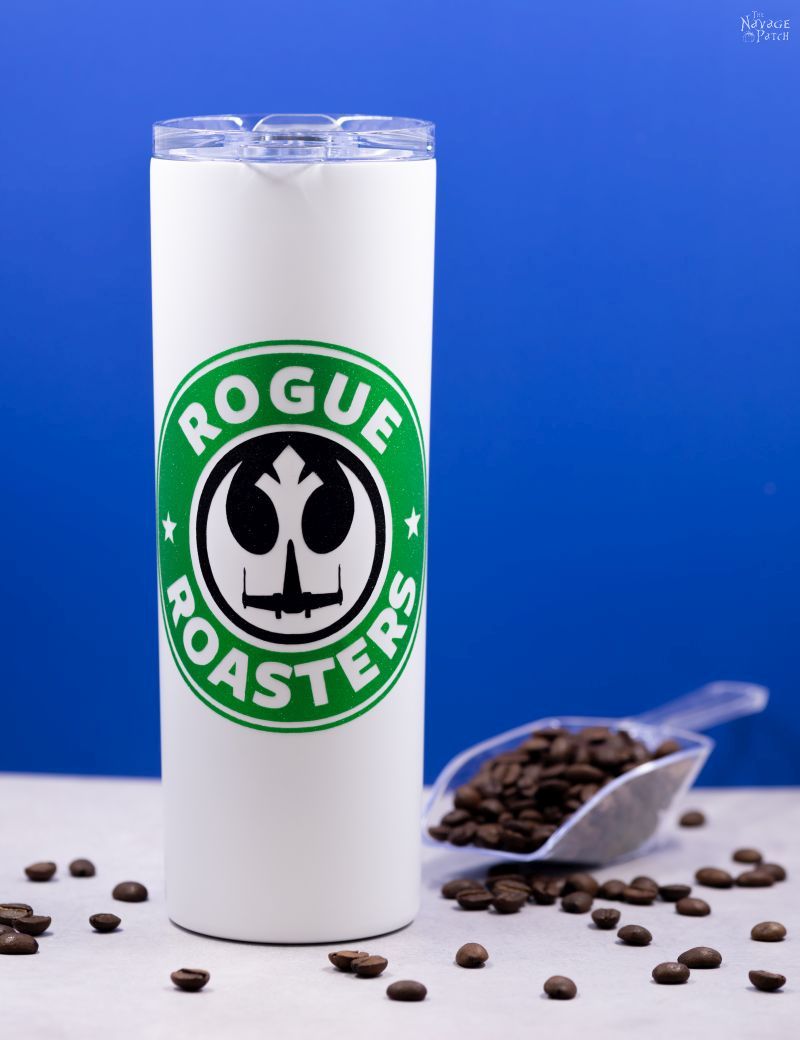 I can't tell you how many times I tried to use the Force as a kid. I knew it wasn't real, but….it had to be real!
I'd stick my arm out in my best Luke Skywalker impression and try to lift things with my mind. Hey, I wasn't greedy about it – I just wanted to pick up a pen or a pencil.
Imagine the fun I could have at school! Imagine how cool I could have been! (Alas, "could have" is the closest I ever came to attaining that title!)
But, yeah, it never happened.
Now that I'm older, I'm not really interested in impressing anyone, so if I suddenly found myself in possession of the Force, I'd use it for entirely utilitarian purposes.
I'd use it to finish painting the walls.
I'd use it to organize the basement.
And I sure as hell would use it to conjure myself out of bed each morning and float me around the house until I was ready and capable of taking over.
Yep, I see the Force in purely practical terms these days.
You've seen the movie The Force Awakens?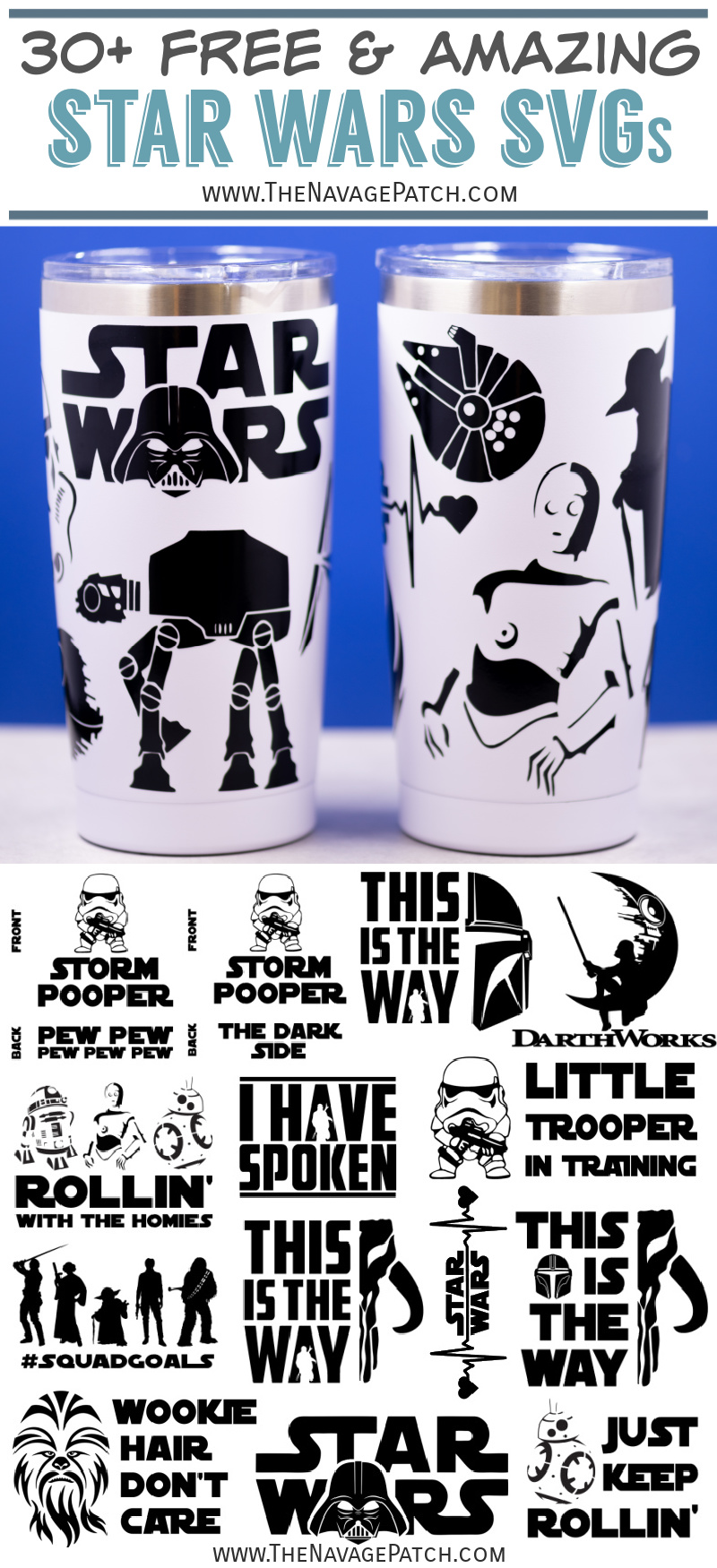 I want that literally.
6:30 am – I want the Force to awaken my snoring butt, haul me downstairs, and make me coffee.
I can't think of a better use of power!
But until I figure out how to harness and control the Force, I'll have to make do with making my own coffee and holding my own coffee tumbler.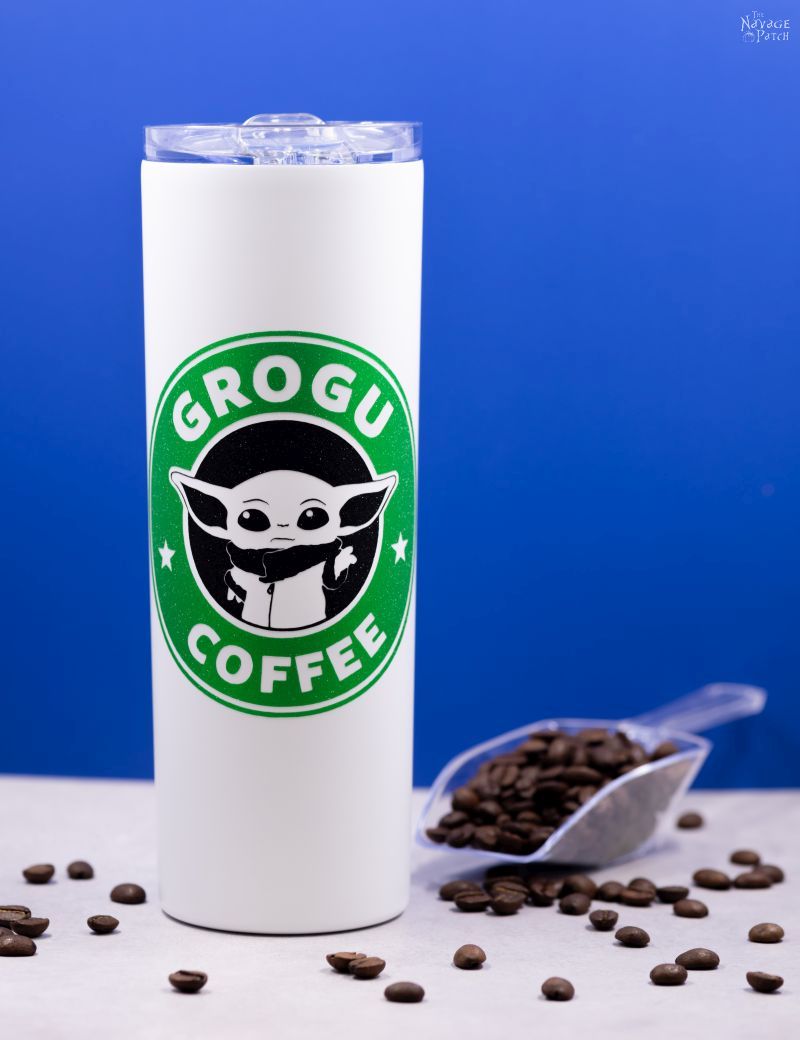 To pass the time while I work on my powers, Handan has created a whole slew of awesome free Star Wars SVGs. I've put them all over my coffee tumbler, so I can always have a little Star Wars in my daily life.
And since we've watched and loved The Mandalorian twice already, we also have some free Mandalorian SVGs for you, too!
But why stop at tumblers? I also made myself a Mandalorian pillow!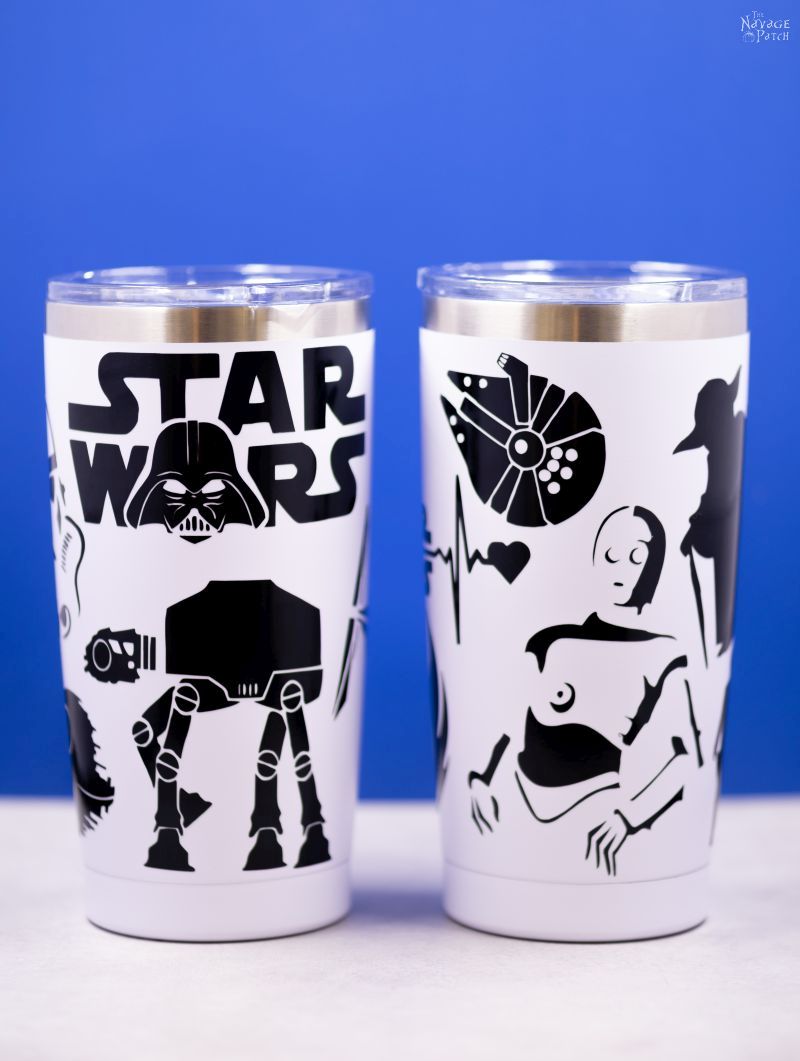 By the way, if you're not familiar with Cricut Joy, please see my introductory post, here. It's a fantastic little machine that we use all the time!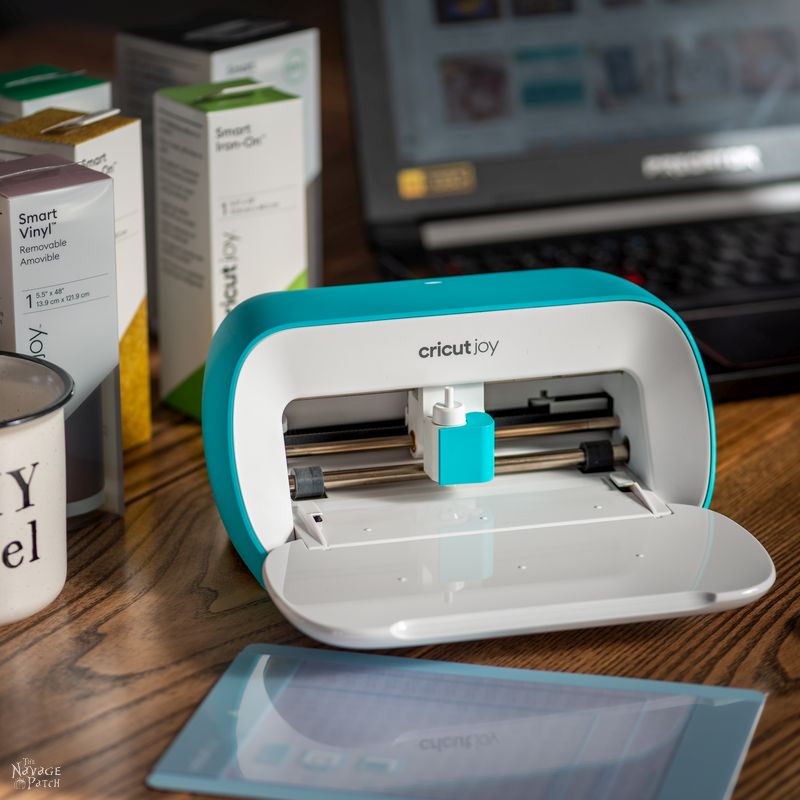 We love to see our printables out in the wild! If you display our free printables in your home or use our free SVGs in your projects, and take a picture and post it on Instagram, be sure to tag us @TheNavagePatch!
Okay, let's get on with the free Star Wars SVGs, and then I'll give you the details of our Cricut Joy Giveaway.
FREE Star Wars SVG Files
We created today's FREE Star Wars SVG designs as JPG, PNG and SVG files which are resizable and compatible with Cricut and all other cutting machines.
Now go ahead and click on the button below to download today's freebies – they are all in the "SVGs – Stencils" section of The VIP Patch.
take me to your
amazing freebies library
If you're not a Navage Patch VIP, you won't be able to access our Freebies Library. But that can be easily fixed! Subscribe for free on the form below and become a Navage Patch VIP. Once you subscribe, a password will be sent to you in our Welcome email, and that will give you access to The VIP Patch [Freebies Library].
Cricut Joy Giveaway – for a Joyous 2021!
Here it is folks – the Cricut Joy Giveaway – just in time for the New Year! The drawing will be held at 10pm EST on Sunday, January 31. Subscribe to our email list below for one entry, to our YouTube channel for a second entry, follow us on Pinterest for a third entry, and pin the image below for a fourth entry.
If you are already subscribed to our email list or social channels, you will need to do so again below to be entered. But don't worry – you won't receive duplicate emails from us!
Open to residents of the US and Canada only.
Congratulations to Dorothea Chaffin of Missouri! Enjoy your Cricut Joy!
Share it on Pinterest & Facebook!