Free SVG Files – Where to Find the Best!
FREE SVG files are everywhere! We'll show you where to find the BEST designs online, and how to convert JPEGs & PNGs to SVGs!
It's no secret we love working with SVG files. It used to be just I who loved it, but this past year, I got my babes involved, too! (Hmmm, it may have had something to do with him claiming our new Cricut Maker as his own!) But seriously, can you believe that the guy who wanted nothing to do with crafting now makes me pillows for every holiday? What a strange and wonderful world! 😀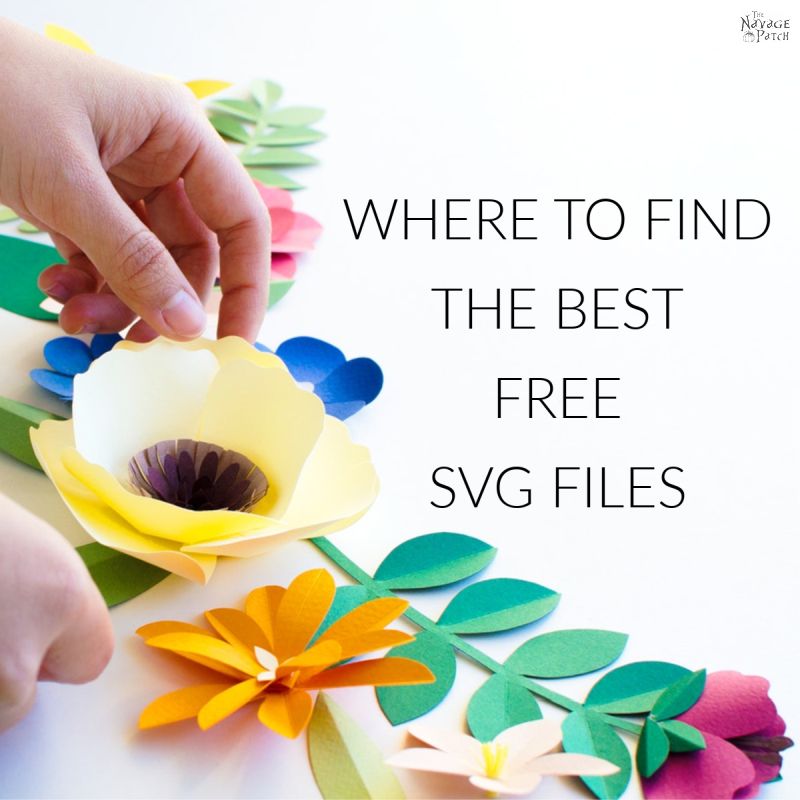 We also love sharing our designs with our readers. But every time we share free SVG files with you (like here, here and here), we get the same questions:
"Where can I find more awesome designs like yours?"
And…
"Do you know where to find SVG files for boxes?"
[Don't forget, "What's it like being married to such a Dreamboat??" -Greg]
[I can answer that one: "How would I know???" LOL! -Handan]
Well, today I'm going to answer your questions! This post is all about where to find the best free SVG files on the web. Greg says this subject sounds a little boring, but what does he know? It may sound boring to Mister Craftypants, but knowing where to find free SVGs is so useful for anyone who uses a Cricut, Silhouette or any other cutting machine!
Where to Find the Best Free SVG Files
The Navage Patch
Oh, I think you'll love this blog! At TheNavagePatch.com, there's a pretty amazing (and kinda handsome) guy named Greg who often shares his wife's fun and fabulous SVG designs. As a subscriber, you get access to all those great SVGs and to an amazing free wall art and printables library. Their freebie library is always growing, and it's one of the best in blogland (totally unbiased review, LOL!) 😉
Here are some of the SVG files you can find in the VIP Patch.
Love SVG
LoveSVG.com is an awesome source for free SVG files, especially if you're looking for SVG designs to use for your iron-on HTV projects or as stencils to make some lovely and witty signs. Love SVG has a huge database of freebies – like "8000+ great SVG designs for personal use" huge! Seriously though – you could spend all day long scrolling through their lovely SVG designs (and trying to download them all). So fill your coffee cup and ready your scrolling finger before visiting them!
If you want to use Love SVG's cut files for commercial projects, they offer $2 commercial licenses for any design.
Dreaming Tree
Another SVG design site I love is Dreaming Tree. Their focus is 3D paper crafts, and they have one of the best free SVG libraries I've seen. If you're into making cards, decorative boxes, paper lanterns or any other 3D paper crafts, then you'll love everything on Dreaming Tree!
Design Bundles
Design Bundles is an online marketplace for fonts, SVG files and design elements for all kinds of crafting: paper crafting, embroidery, 3D printing, scrapbooking, sublimation and more. You name it, they have it! They also have some awesome freebies, and all you have to do to get your hands on those free SVG cut files is to create an account on DesignBundles.net.
Creative Fabrica
Creative Fabrica is another online marketplace for fonts, graphics, logos, SVG files and more. Just like the DesignBundles.net, Creative Fabrica has some brilliant free SVG designs which you can find here. Some of their freebies are time-sensitive, so you may want to sign up for their free email notifications.
Free SVG Designs
FreeSVGDesigns.com is a great source for those looking for fun and free SVG files. They have over 1000 great designs, and all of them are free for personal use.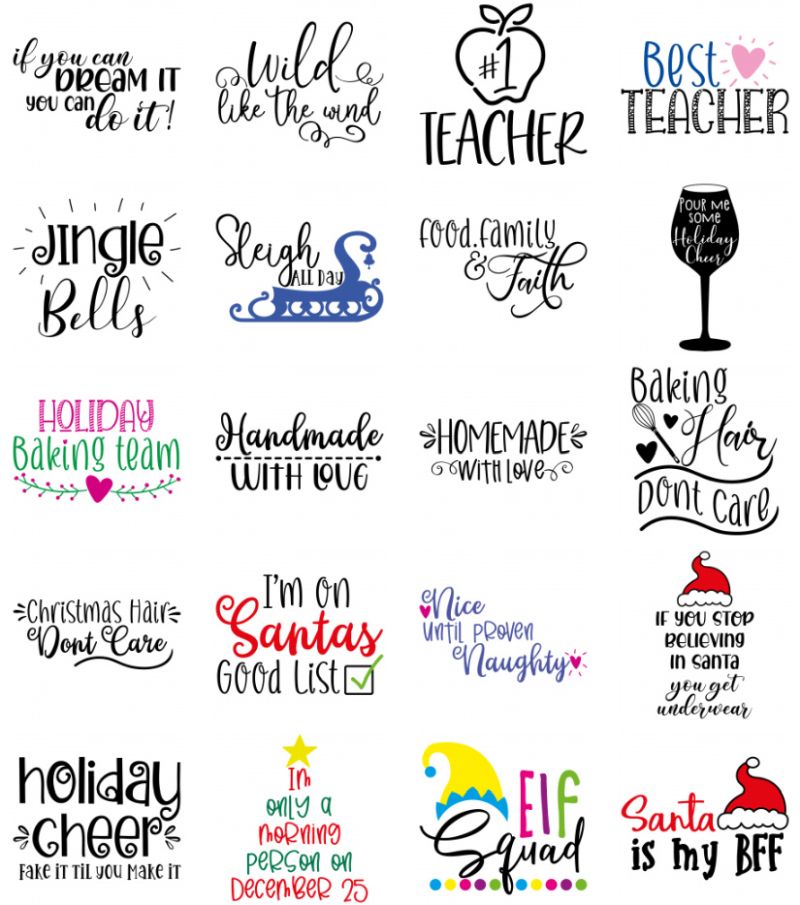 Craftables
Craftables is an online store for all types of vinyl (including HTV) that you can use with your Cricut or Silhouette. But they also share some great free SVG files! Besides their free SVG library, also check their blog, as their contributors share some pretty amazing designs there!
Cut That Design
CutThatDesign.com is an all-in-one site for your Cricut and Silhouette projects. They have a huge library of free SVG files and great tutorials on working with Cricut and Silhouette machines.
Hey Let's Make Stuff
Cori from Hey Let's Make Stuff is a Cricut Wizard! If you want to learn how to use your Cricut to its full potential, just watch Cori's brilliant Cricut tutorials. While you're there, don't forget to check out her awesome free SVG cut files!
Caluya Design
Caluya Design is another great free SVG file site. From simple banners to lovely farmhouse style designs, you'll find tons of fun designs in their free SVG library.
More Free SVG File Blogs and Websites
As you can see, there's no shortage of free SVG files online! Here are some more great websites that mainly focus on Cricut and Silhouette crafts. They all have wonderful SVGs for personal use.
There are so many other places online to find free SVG files, but this list should give you a great start to find the designs you'll love!
As I always say, happiness and knowledge are two things that grow greater when shared, so if you know other sources for free SVG files, please share them with us in the comments.
Handan, xo
Share it on Pinterest & Facebook!