Turkish stuffed peppers (etli biber dolması) are a favorite around here. If you've never tried them, here's your chance to taste the best recipe out there!
Jump to Recipe
The stuffed peppers of my youth were pitiable little things, wrinkled and desiccated like the mummified remains of some long-forgotten Pharaoh buried under the hot Egyptian sands. It took an iron will and a glass of milk to chew past their leathery exteriors and probe the mysteries of the arid inner chambers. Desert conditions prevailed within those oven-baked artifacts of meat and bell pepper, and a boy could choke if he didn't haul in enough life-sustaining milk to see him through the excavation.
After those harrowing stuffed pepper adventures in my younger years, I shied away from them for decades, much as I did with pot roast. But then along came Handan and with her, a whole new take on the petrified stuffed pepper.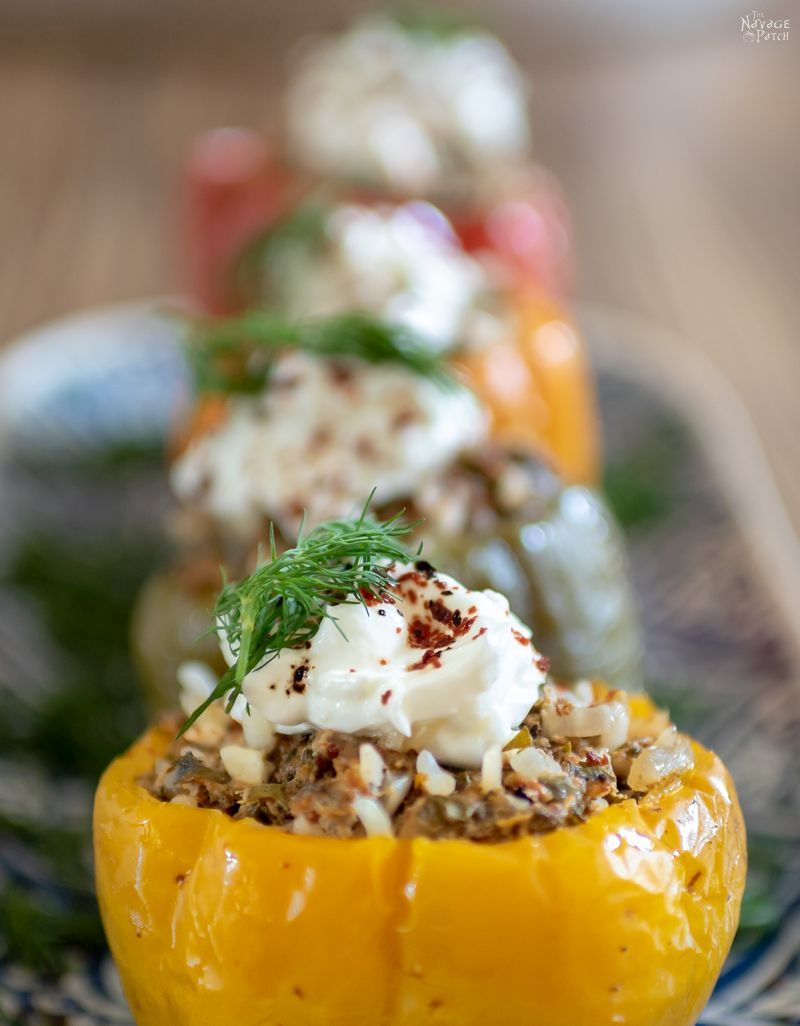 The Turkish stuffed peppers she made for me were juicy and salty and bursting with so many flavors I could hardly name them all! They were a revelation, and I vowed to crack their code and make them over and over and over again.
Over the past four years, I have developed my own recipe for Turkish stuffed peppers, using all the same ingredients that Turks would use in their cuisine, but I've apparently combined them in a way that Handan says most Turks wouldn't. But she also agrees, they are the best stuffed peppers she's ever had in her long Turkish life. For this post, I used bell peppers, but I've also included a pic from last year (pictured above) for which I used cubanelle and banana peppers from my garden. This is one of my favorite uses of my peppers each summer.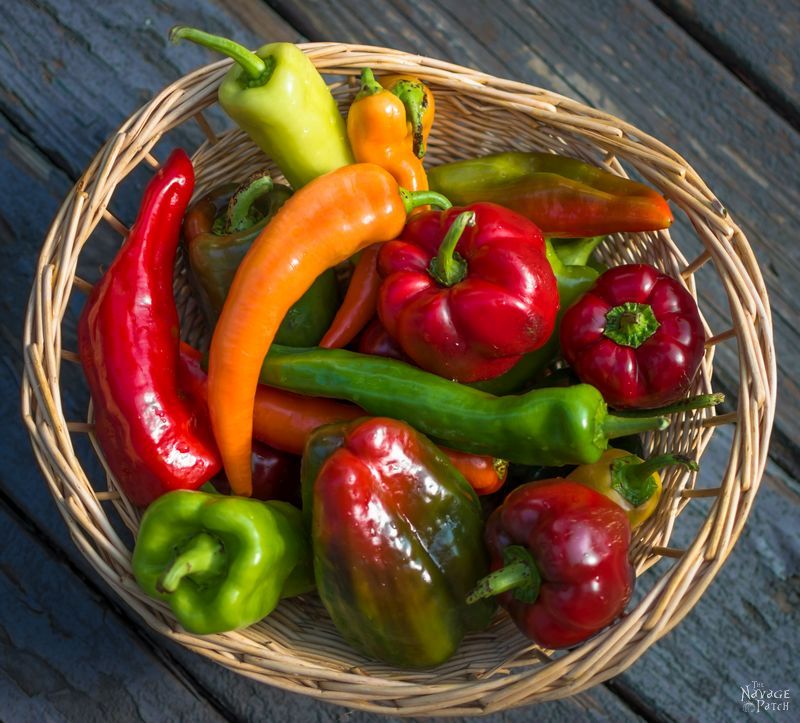 These stuffed peppers are healthy and low carb. Though there is rice in this recipe, I use a lot less than the traditional recipe calls for. They'll work on a paleo or keto diet.
Okay, enough of my blabbing. Let's make some Turkish stuffed peppers! Oh, by the way, in Turkish it's written etli biber dolması (pronounced et-lee bee-BARE dole-MA-suh).
Be sure to follow us on Pinterest, Facebook and Instagram, and click the subscribe button at the top of this page to sign up for our email list so you'll never miss a post!
Turkish Stuffed Peppers (Etli Biber Dolması)
Turkish Stuffed Peppers (Etli Biber Dolması)
Ingredients
2

pounds

ground beef

80% lean

1

pound

tomatoes

diced

1

sweet onion

finely diced

1

bunch

parsley

chopped

1

bunch

dill

chopped

8

ounces

feta cheese

crumbled

1/2

cup

rice

4

teaspoons

salt

1

tablespoon

dried mint

1

teaspoon

black pepper

1

teaspoon

pul biber (Turkish hot pepper)

optional

1

teaspoon

isot biber (Turkish hot pepper)

optional

12

bell peppers (can sub almost any style pepper)

tops removed, seeded and ribs removed

1

quart

beef broth

plain yogurt

for serving
Instructions
In large mixing bowl, combine first 12 ingredients and mix thoroughly with hands.

Stuff mixture into peppers and place into a large, wide-bottomed pot.

Add broth until the peppers are about half covered (may only take 2 cups).

Bring to a boil, reduce heat to simmer, cover and cook for 45 minutes.

Can be eaten right away or left to cool and then reheated (as the Turks would do it).

Serve with some of the flavored broth and a dollop of plain yogurt.
Afiyet Olsun!