In this post, we're going to show you how to make a quick and inexpensive Cousin Itt Halloween Prop! He's family-friendly and looks great, but he won't scare the little ones!
If I had a dollar for every time Greg wanted to change his facial hair style, I would be richer than Bill Gates! This man just loves playing with his face. One month you'll see him like this…
…and the next month he'll be like this…
…and then a month after he'll be like this!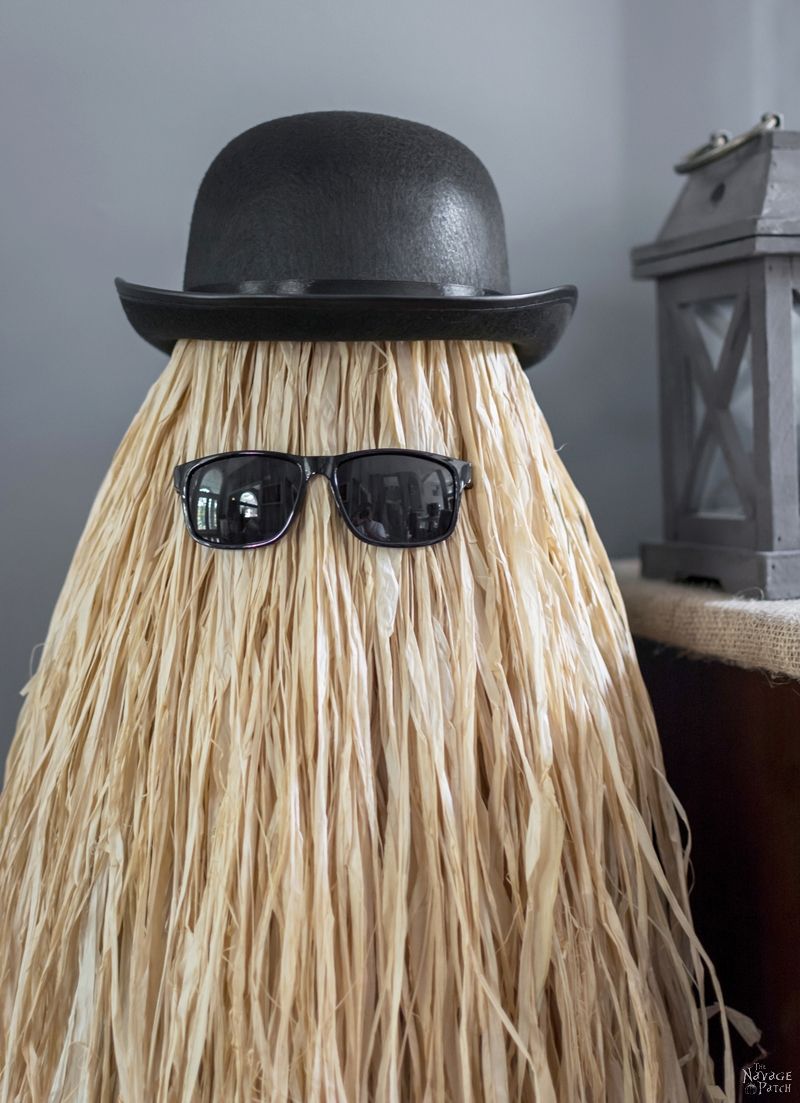 Ooops – I must have mixed-up the pictures. Hahaha :-D. No, the squirrel on his face didn't grow that far yet – and thank god it didn't! LOL.
If you ever watched The Addams Family, you may recognize the one in the last picture: Cousin Itt – or should I say, our version of it (no pun intended :-D). I used to watch The Addams Family when I was a teen, and I really loved that TV show. Hence, at the beginning of this year when Greg had that squirrel camping on his face, he took me right back to Thursday evenings of my teen years. Good old days… anyway… that is why I thought I should make a Cousin Itt as this year's "Greg-inspired Halloween project." 😉
I know what you are thinking, but really trust me, this one is much better than last year's "Greg inspired Halloween project" – hahaha 😀 If you didn't check that one out yet please do so you'll know why I say that this one is much better. LOL.
Ok, I think I'd better stop yapping, as I am sure you want to know how I made him, right? Cool! Let's gather the supplies then, shall we?
First, I took the old cables out of the floor lamp.
Next, I spray painted the floor lamp to a lighter color, so it wouldn't be as visible behind the grass skirt it was going to carry.
I let the paint dry for a day. The next day, I started working on the tomato cage. I turned the tomato cage upside down, and using a pair of pliers, I bent the wires inwards to turn them into hooks.
Once I bent them all, I hooked the tomato cage to the lamp base as shown in the picture below. This was only to lift the tomato cage from the floor and give the whole thing a bit more height. If you don't have an old floor lamp, you can stand your tomato cage on a small stool, or you can use a taller tomato cage. 😉
Click on 'Page 2 of 2' below to continue.
We love it when you share our posts on Facebook and Pinterest!