Tattoo Pumpkins are an easy and fun DIY, and they look amazing! You can use our free printable tattoo designs on dollar store pumpkins, ceramic pumpkins and even real ones!
After we finished making our DIY Dollar Store Blue & White "Porcelain" Pumpkins, Handan's brain kicked into overdrive, as she thought of all the possible tattoos she could make and share for tattoo pumpkins.
She already had sugar skulls in mind. In fact, I teased that in the porcelain pumpkins post.
But as we drove to work one morning, she started listing off all the designs she could make.
And she didn't stop at fall!
Nuh-uh. She yammered on about Christmas tree pumpkins and Rudolph pumpkins and Easter Bunny pumpkins and all sorts of things that had no business on an autumnal pumpkin!
I had to rein her in so she just focused on fall and Halloween again.
We may be the Every Flavor Blog, but we try to keep things somewhat on point.
Well, usually.
Sometimes.
Of course, that doesn't include our blog post introductions, like the one you're reading right now.
These rambling screeds scribbled by Yours Truly generally have very little to do with DIY.
In fact, you could be quite forgiven for shouting, "D-I-WHY???" while reading the endless river of nonsense that flows so fluidly from my fingertips to your eyeballs while you slurp your morning coffee.
Anyway, I think we've got a little something for everyone now, at least when it comes to tattoo pumpkins.
We gave you those beautiful Blue & White Chinoiserie designs a few weeks ago…
…and now you're going to get two more florals in different colors, some gorgeous colorful insects and a whole slew of sugar skull / Day of the Dead designs!
And look, if you want to tattoo a menorah or a Christmas goose or even a photograph of your Aunt Edna onto your pumpkin, we won't judge.
In fact, we encourage it!
Just don't go asking Handan to make you a batch of Aunt Edna printables! 😀
DIY Tattoo Pumpkins Supplies List
Affiliate links are provided below. Full disclosure here.
For the full and detailed tutorial on how to make tattoo pumpkins, please see our DIY Dollar Store Blue & White Porcelain Pumpkins post. I'll just hit the highlights here.
First I cut out my tattoo designs, trimming as close as possible.
Then I placed the temporary tattoo on the pumpkin to see how it would look. (Yep, gonna look awesome.)
I flipped it over and held it against the pumpkin. Then I pressed on it with a damp cloth.
…Until the tattoo paper slid right off.
There are always some areas (usually in the grooves) where the tattoo doesn't adhere. I gently pressed and smoothed those areas until the tattoo was totally adhered to the pumpkin.
Lather, rinse, repeat until your pumpkins are tattooed to your satisfaction!
For the floral tattoo pumpkins, I painted the stems with Rust-Oleum Metallic Antique Brass, and for the sugar skull pumpkins, I painted the stems red and blue.
The final step was to protect and shine the pumpkins with Rust-Oleum Triple Thick Glaze. Check out our Blue & White Porcelain Pumpkin post for tips on applying the glaze.
These tattoo pumpkins look way classier and upscale than you'd ever guess from their original price!
Depending on how many tattoos you put on your pumpkins, each pack of 2 temporary tattoo papers will make 3-5 pumpkins. We put a lot of temporary tattoos on, so we got 3 pumpkins from 2 sheets.
We love to see our printables out in the wild! If you display our free printables in your home or use our free SVGs in your projects, and take a picture and post it on Instagram, be sure to tag us @TheNavagePatch!
FREE PUMPKIN Tattoo Printables
Now it's time to check out all four tattoo designs and download the ones you like.
Sugar skulls and watercolor insect designs are in the "Halloween" section, and both watercolor floral designs are in the "Fall" section of The VIP Patch. Don't forget to click on the button below to download today's free tattoo pumpkin designs.
take me to your
amazing freebies library
If you're not a Navage Patch VIP, you won't be able to access our Freebies Library. But that can be easily fixed! Subscribe for free on the form below and become a Navage Patch VIP. Once you subscribe, a password will be sent to you in our Welcome email, and that will give you access to The VIP Patch [Freebies Library] and today's blue and white porcelain tattoo designs.
Get free access to our incredible library of
Free Printables and SVGs
Here are some more easy pumpkin ideas for you!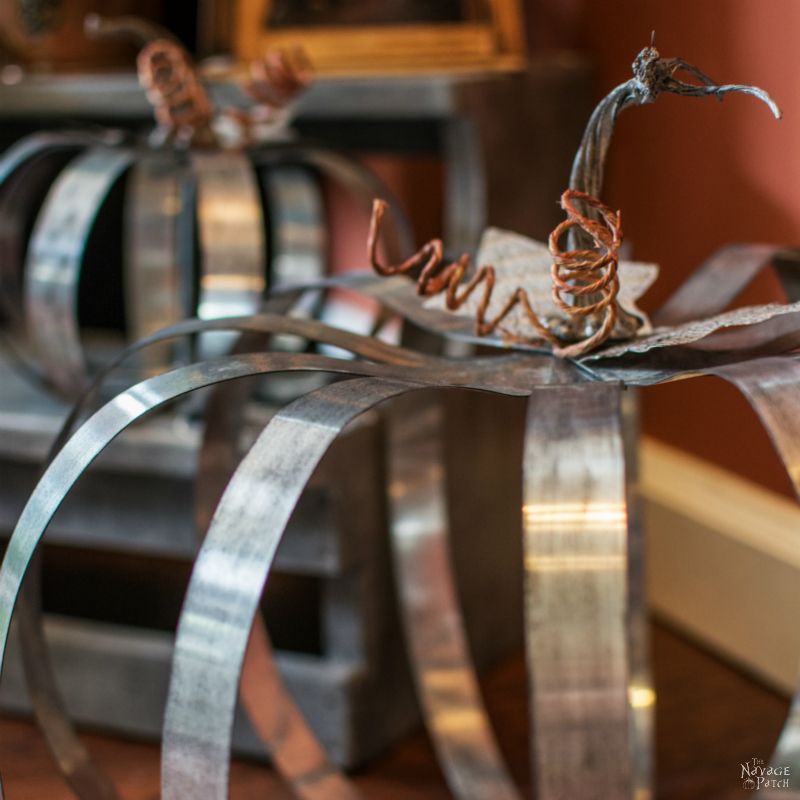 We love it when you share our posts on Pinterest!