Free Harry Potter SVG Files
Use this collection of Free Harry Potter SVG files to make eye-catching T-Shirts, fun coffee mugs, Trick-or-Treat bags, signs and much more!
Harry Who?
I discovered Harry Potter in the summer of 1999. I had just started a new job that required a ton of air travel. Every week, I was winging around the country, from Chicago to LA to NYC to Dallas, Seattle, Portland, San Diego and more. In every airport, I kept seeing the same book: Harry Potter and the Sorcerer's Stone. I thought nothing of it – the book seemed to be aimed squarely at kids (so why was it so prevalent in airports?).
And then on the airplanes, in almost every row, some woman in a business suit or grown man would be reading a copy. I passed them off as simpletons with nothing better to do with their time.
But how many simpletons were there in this country?
After a couple of months, the buzz was really out there. Even I heard it. This book was storming the nation (and the world!)
Give up, Give in, Get Hooked!
So the next time I was in O'Hare Airport, I sidled up to one of those airport book racks. I flicked my eyes left and right. When I was sure no one was watching, my hand shot out and grabbed a copy of Harry Potter and the Sorcerer's Stone. I quickly paid (while averting all eye contact – this was embarrassing!), shoved the book in my bag and guiltily made my way to the gate.
While I waited for my flight, I cracked the cover of that very first Hogwarts adventure and within minutes, I was hooked.
Since then, I (like most people on Earth) have devoured every printed word and feasted on every movie frame. JK Rowling didn't just write about magic. She created it.
And today, we'd like to share a little bit of that magic with you with this collection of free Harry Potter SVG files.
Our designs look amazing on T-Shirts. I just made one for Baris and two for my babes.
But they'll also make perfect signs and decor for your home.
What Else Can You Make With Your Free Harry Potter SVG Files?
Put one on a tote for a Trick-or-Treat bag you're kids will love! And don't forget about mugs! It's scientifically impossible to have too many personalized coffee mugs!
Oh, on the subject of mugs, did you know we figured out how to make Cricut Infusible Ink mugs (dye sublimation) without the need for a special mug press?
Or maybe tumblers are more your thing?
They make great pillows. You know how nuts my babes goes for pillows, right? By the way, the exact same pattern used on the Pottery Barn Teen pillow shown below is among the free Harry Potter SVG files we are sharing with you today!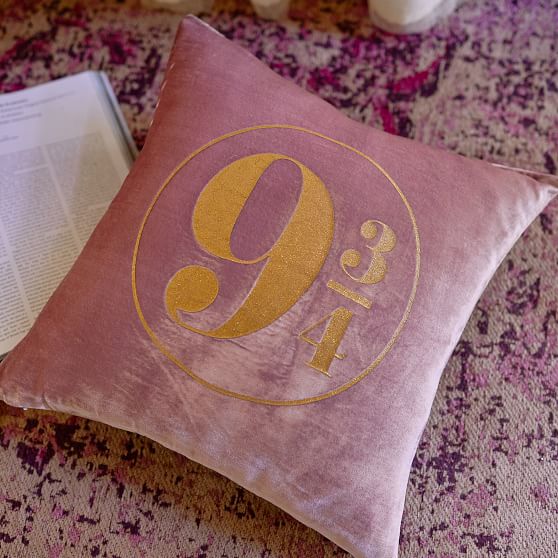 Christmas it coming up. Our Harry Potter SVG files are perfect for ornaments. Make some for yourself and give some away!
Yep, there's something for all ages in this collection – even the little magic poop-machines!
Free Harry Potter SVG Files
As usual, here is some information on these free Harry Potter SVG files: we created today's freebies as JPG, PNG and SVG files which are resizable and compatible with Cricut and all other cutting machines. If you're into embroidery, you're in luck as we also created the PES (Embroidery) files of these beautiful Harry Potter patterns!
Now it's time to click on the button below to download today's freebies – they are all in the "Halloween" and "SVGs – Stencils" section of The VIP Patch.
take me to your
amazing freebies library
If you're not a Navage Patch VIP, you won't be able to access our Freebies Library. But that can be easily fixed! Subscribe for free on the form below and become a Navage Patch VIP. Once you subscribe, a password will be sent to you in our Welcome email, and that will give you access to The VIP Patch [Freebies Library].
Get free access to our incredible library of
Free Printables and SVGs
We love it when you share our posts on Pinterest!