Once I finished making all the light streamers, I started working on putting the whole thing together. With my snips, I cut approximately 20-25 inches of craft wire.
Using the wire I just cut, I wrapped the connected/bunched ends of the light streamers as shown in the pictures below.
Next, I pushed the other end of the craft wire through the spout.
To secure the lights' position right where I liked at the spout, I wrapped the craft wire around a large washer as shown in the pictures below.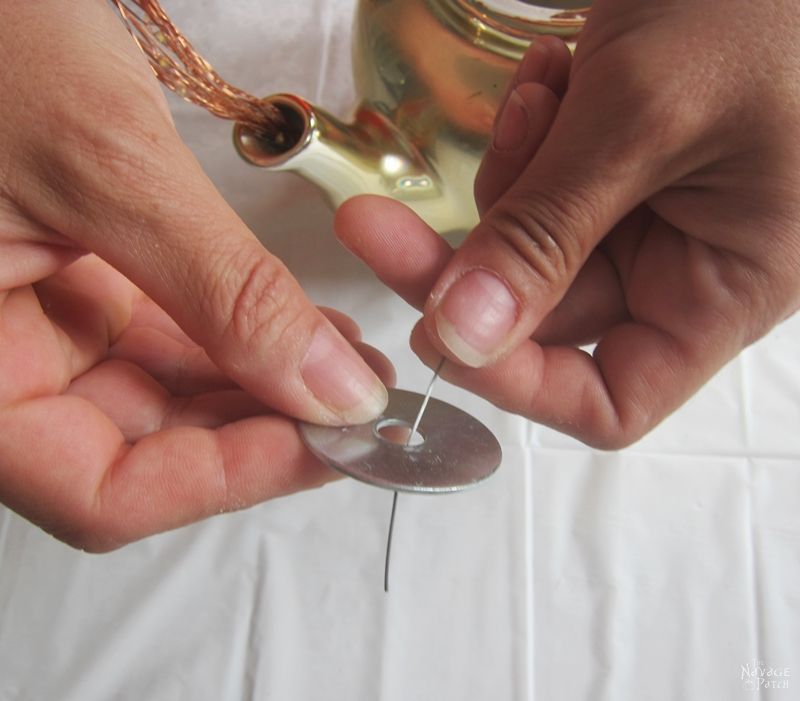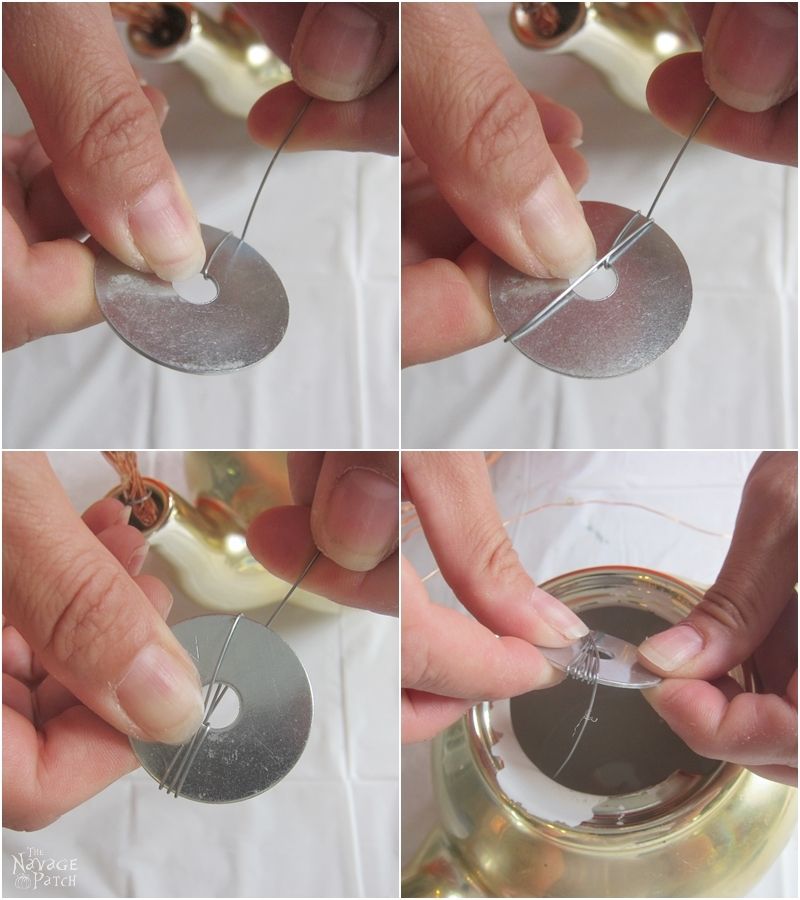 I carried on wrapping until the washer was holding the lights in place. When I was done with the wire and the washer, I hot glued the lid on the pot, and with that my DIY Spilling Solar Lights were ready.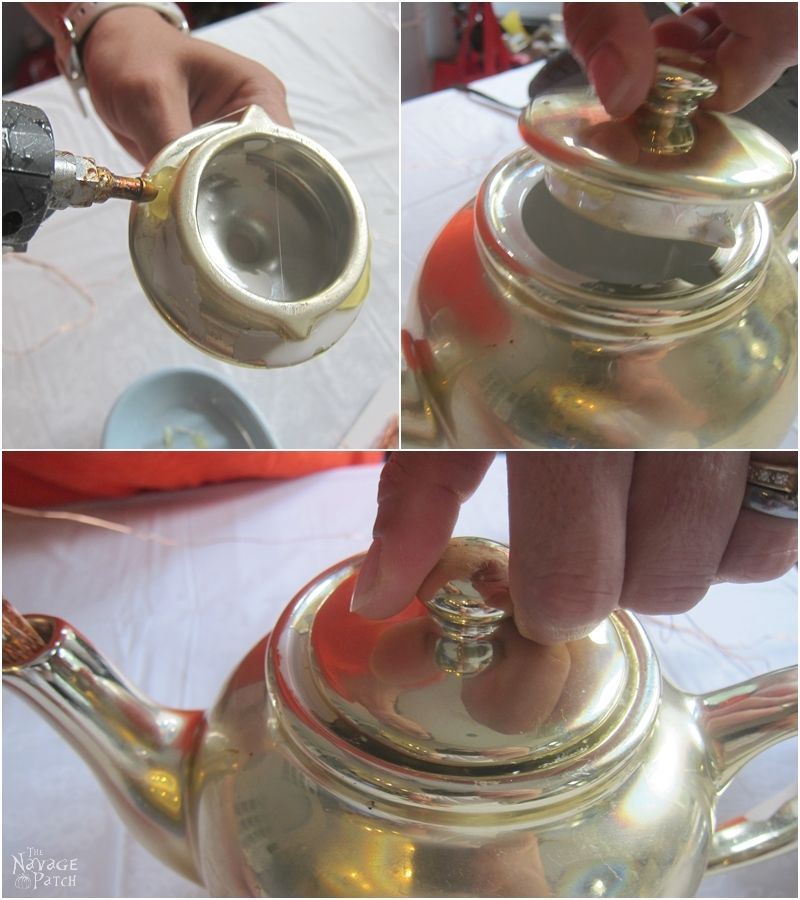 Before placing it in our garden, I tested my lights to see if everything was working. By the way, this is off topic, but it kind of reminds me of the Aladdin's lamp. I wish it was…maybe then I could finally have the money tree that I keep dreaming about since last fall. hahahaha 😀 Anyway…back to the tutorial…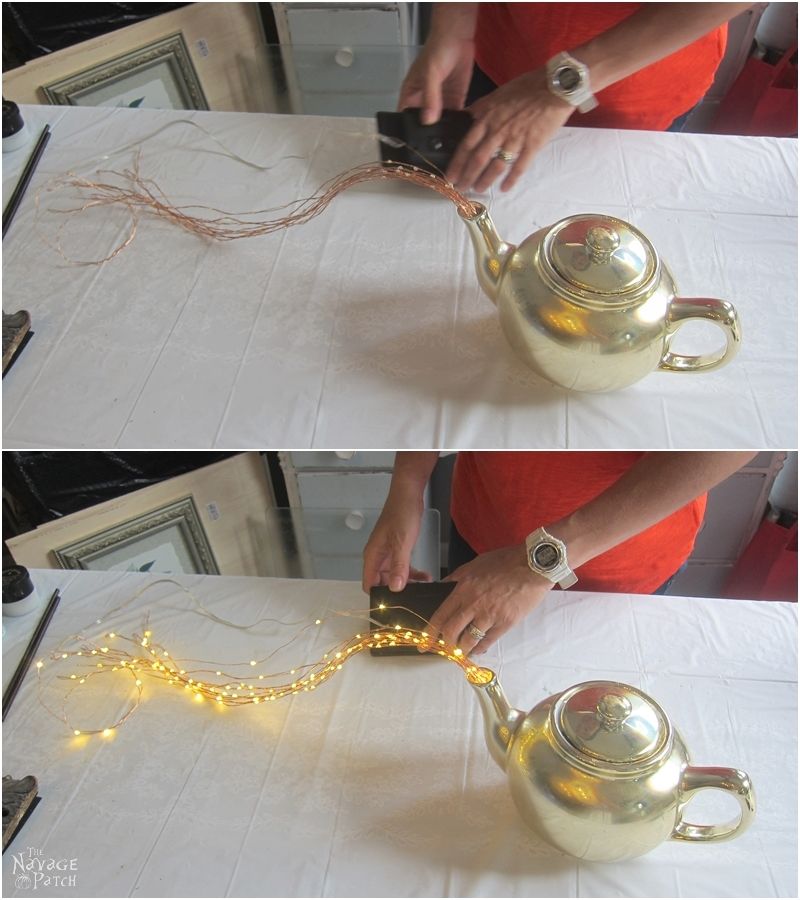 As the last step, I took the teapot out in the garden, hung it on a 48 inch shepherd's hook, arranged the streamers to my liking and placed the solar panel on the mulch (somewhere behind the rock) where it can get charged easily.
Annnndddd ladies and gentlemen….(drum roll!) I present to you my magical teapot lights, aka DIY Spilling Solar Lights 😀
I am so enjoying the night scenery of our side yard – when these spilling lights turn on at night, I feel as if I am in a fairyland.
Let's hope Greg gets back to earth soon enough, so you can see the complete look of our side yard.
Before you leave, I want to show you my DIY Waterdrop Solar Lights too. It is one of our most popular posts! If you're wondering how I made it, click on the picture below to see the tutorial.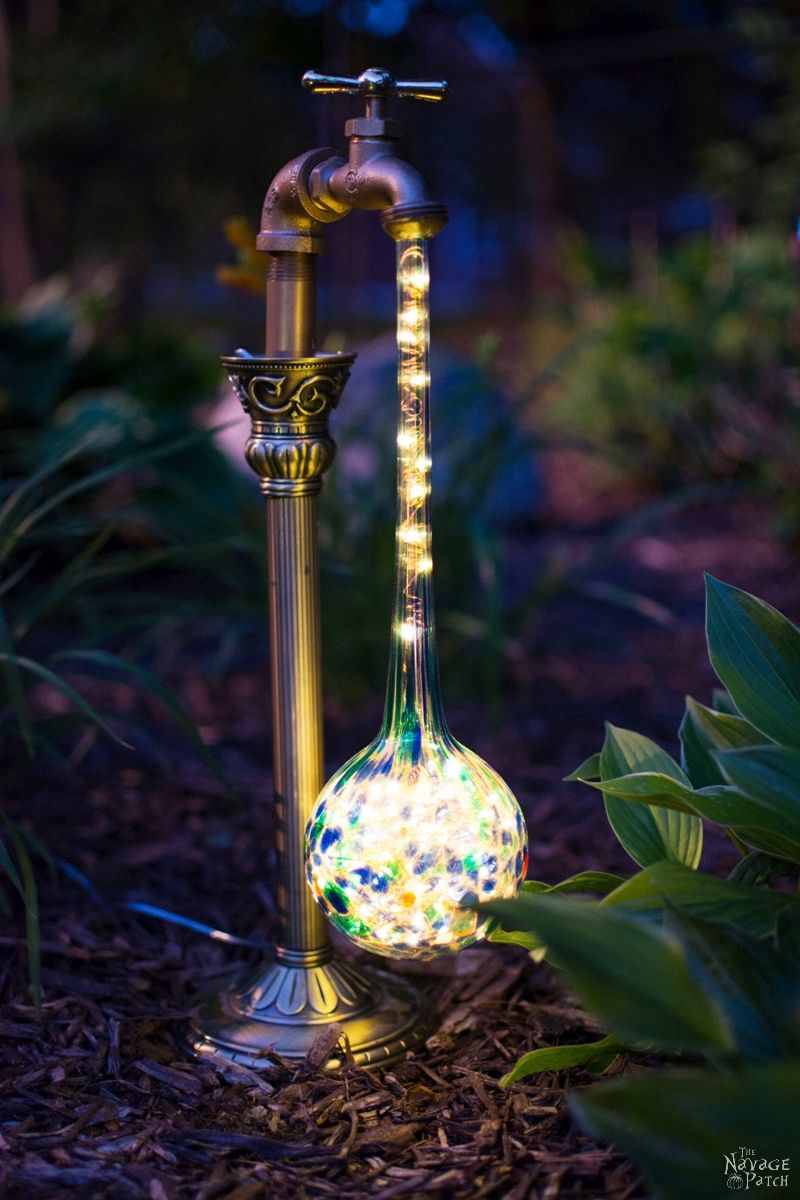 Or if you'd like to try a wreath version of these spilling lights, click on the picture below. This lighted garden hose wreath is very versatile: you can use it as a wreath or as a standalone garden decor. 😉
Or perhaps you'd like to see how we made these cedar solar landscaping lights. They're very easy and affordable to make, and they look great in any garden!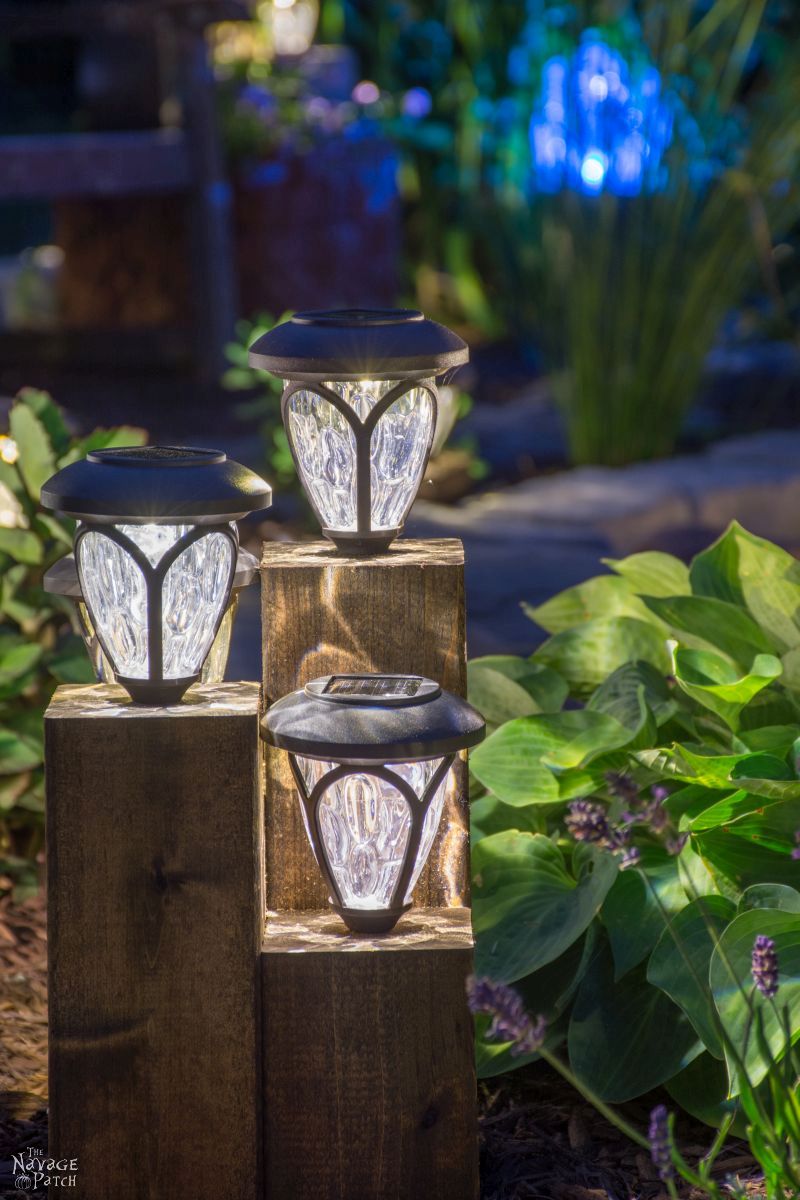 Handan, xo
We love it when you share our posts on Facebook and Pinterest!