I pulled the gasket off of the bib handle and screwed the handle back into its place. Here is an important note here: before screwing the handle back in make sure you position it to "open," otherwise it could hurt the wire of your string lights.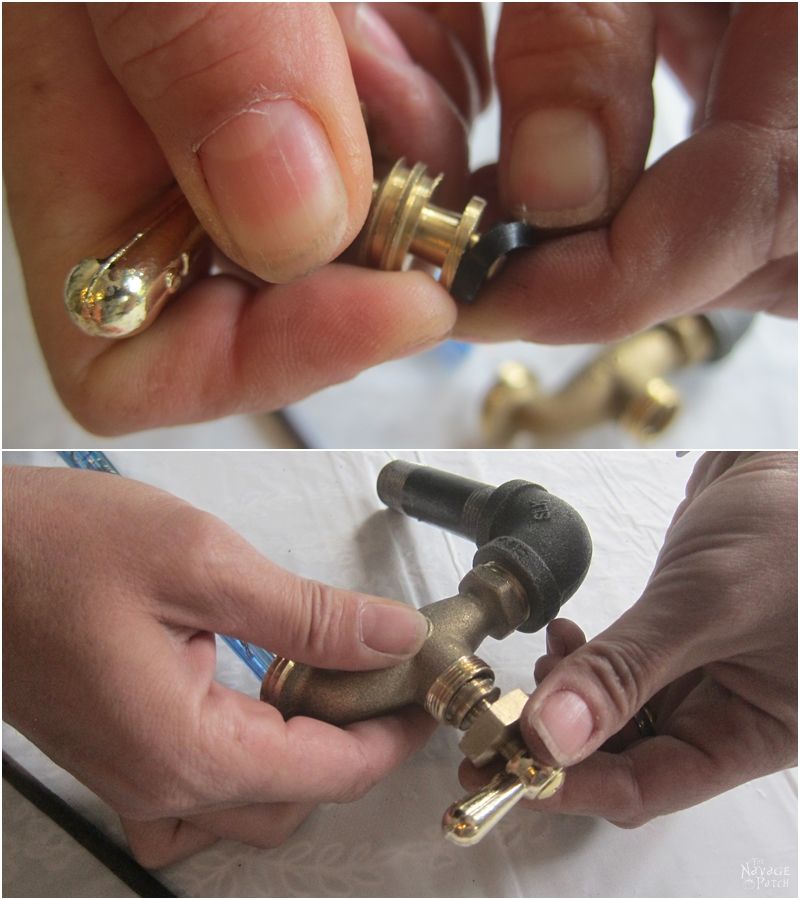 Next, I was going to connect the watering globe to the hose bib. Since I wasn't sure if hot glue would hurt the copper of the string lights or not, I opted for my handy dandy apoxie sculpt. If you can't find apoxie sculpt, Sugru or any other moldable glue could also work for this part.
I took equal small amounts from each part of the apoxie sculpt and mixed them until it was ready to be worked with.
I put the apoxie sculpt mixture around the opening of the watering globe and connected the watering globe with the hose bib. Next, I propped the whole thing until I was happy with it's appearance and let the apoxie sculpt cure overnight in that propped position.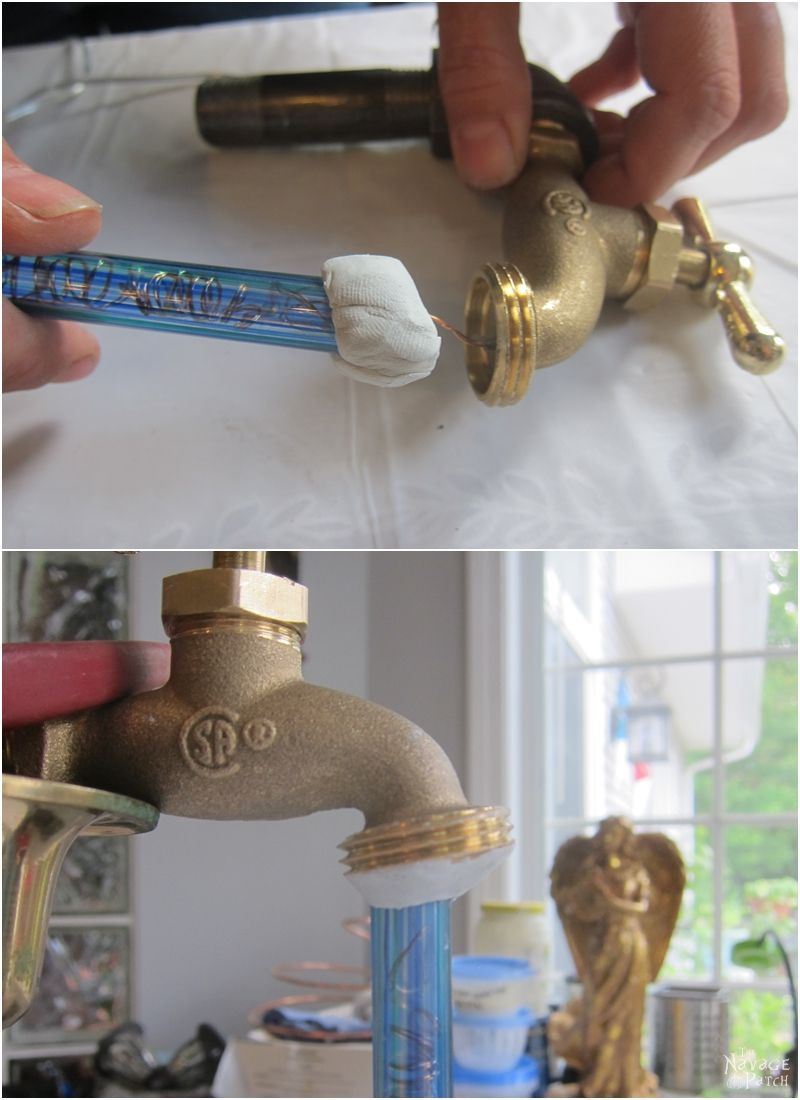 The next morning, I spray painted the dried apoxie sculpt with  Rust-Oleum metallic antique brass spray paint.
After the paint dried, I put the entire thing together with the help of hot glue. Normally 1/2 inch black pipe sits in a tapered candle holder pretty good. But I wanted more of a snug fit, so I put a little bit of hot glue to the front side of the pipe and placed the pipe into the candle holder.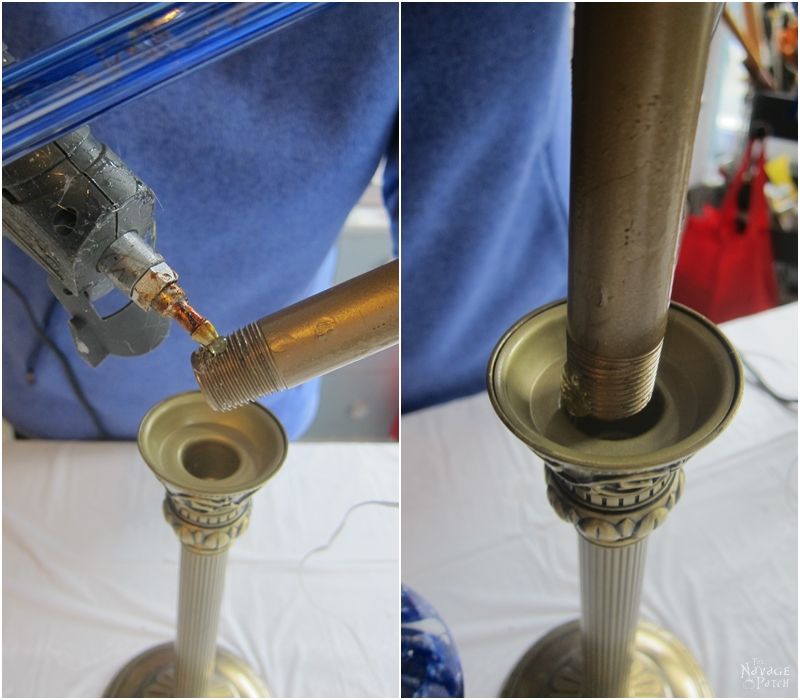 As the final step, I cut some wire and tidied the lights' cord as seen in the pictures below. This last step is optional, but trust me, your DIY waterdrop solar lights will look much better with the cord tidied 😉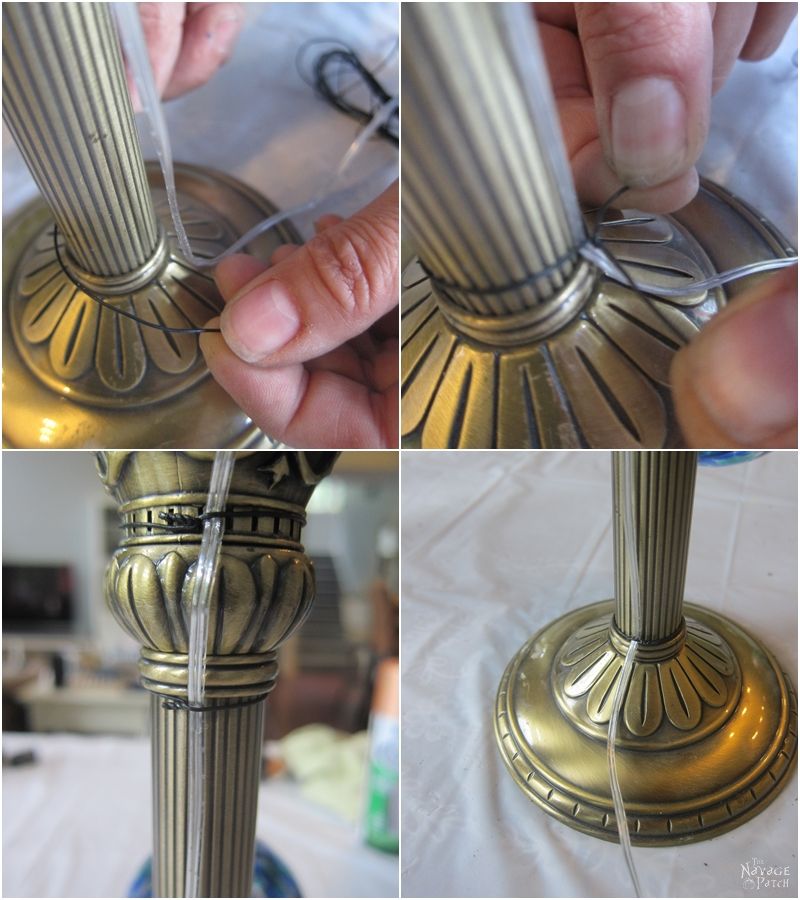 Now are you ready for the beauty shots? Ok then, let me warn you: I again put quite a lot of final photos! But this time it is to give you a better idea how our DIY waterdrop solar lights look all throughout the day & night, so yes the photos are all in different lighting 😉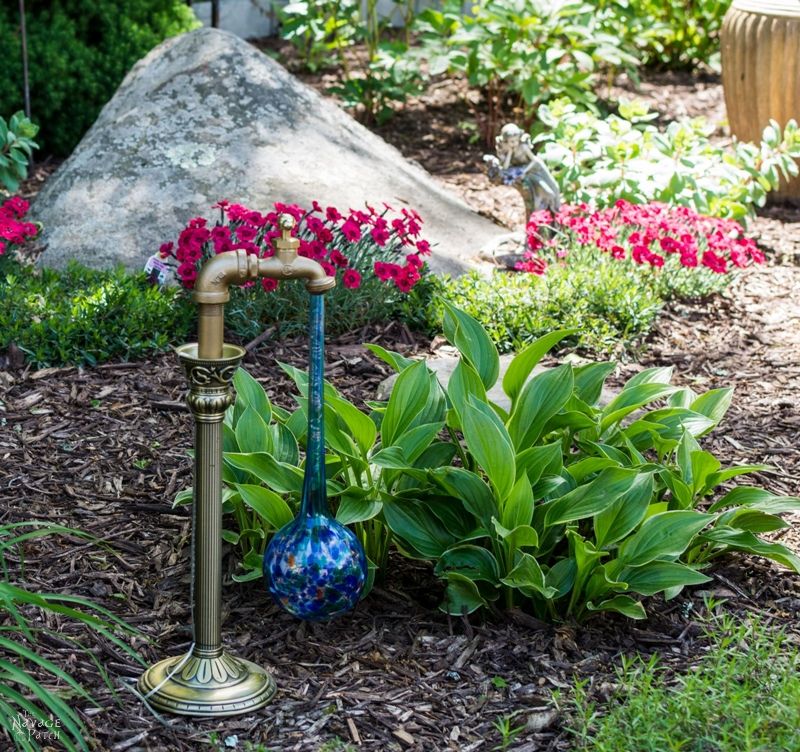 This is how they look in the early evening hours (when the solar lights just turned on):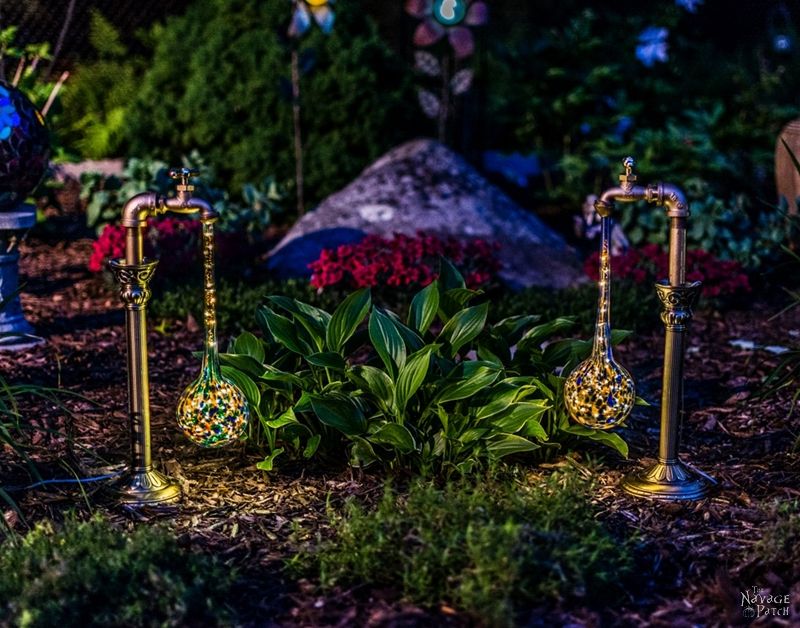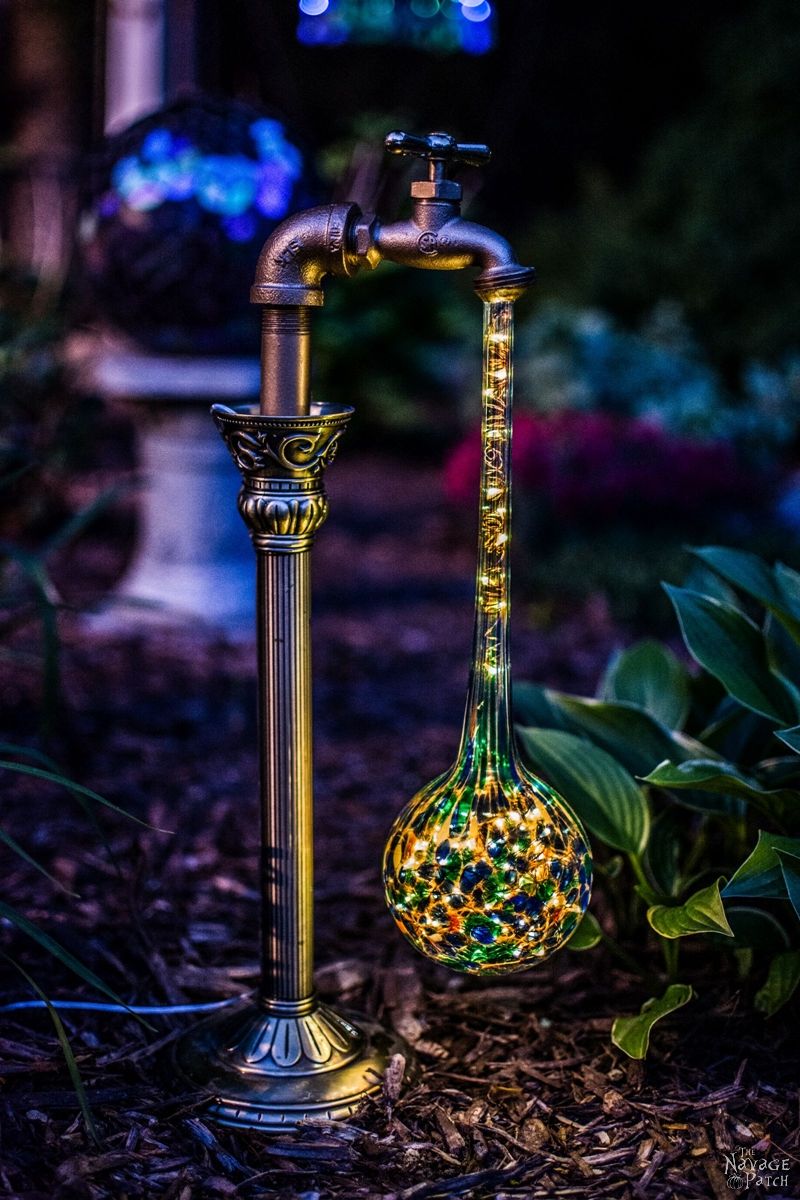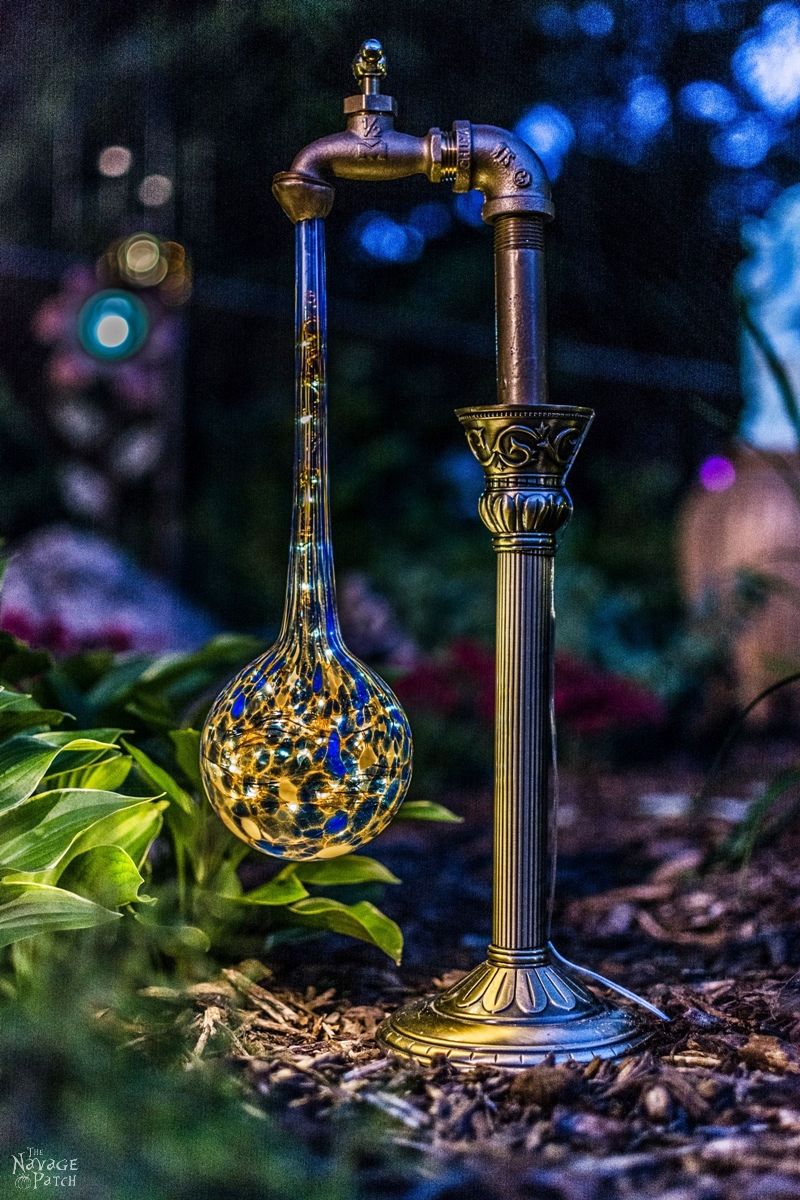 Then later in the evening, when it is a tad darker…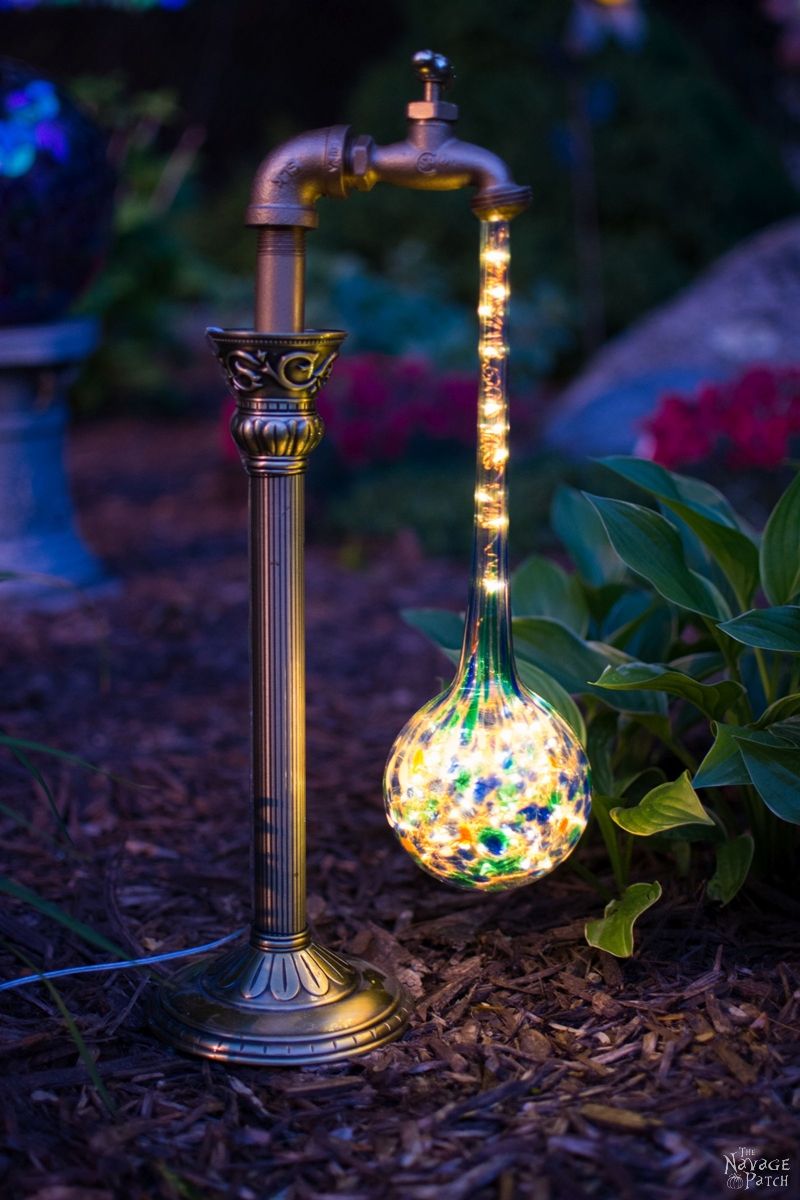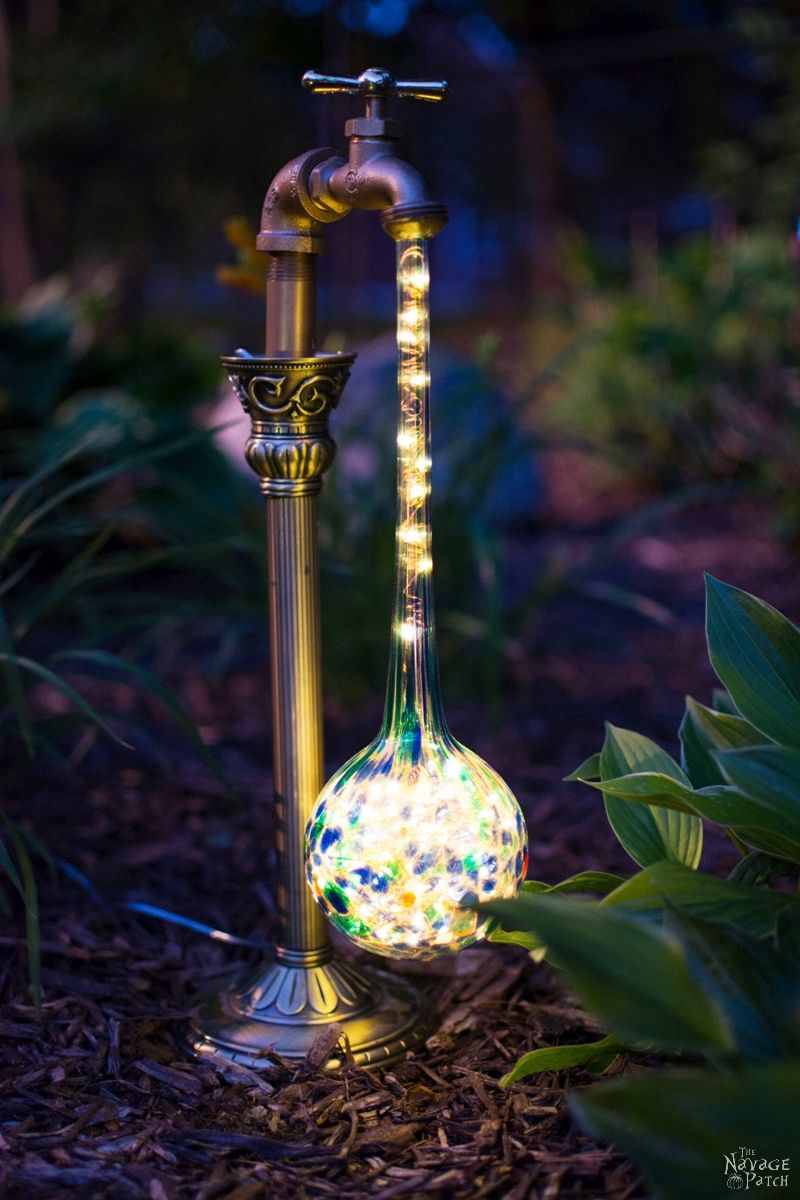 And well into the night…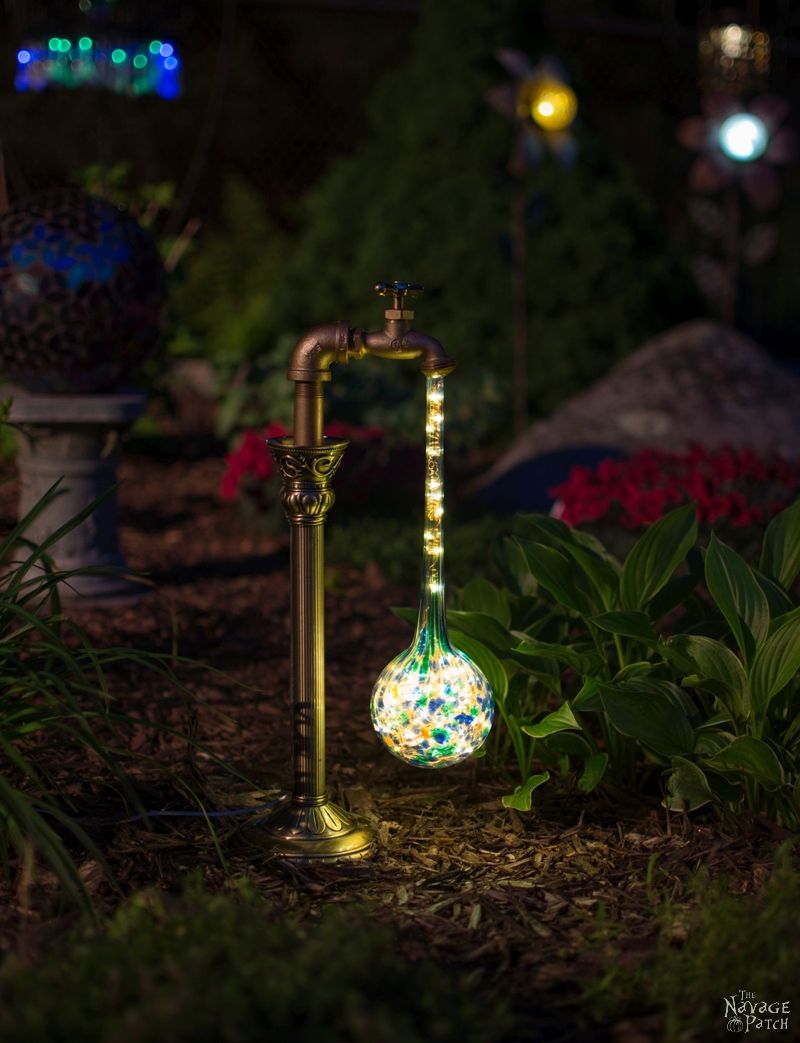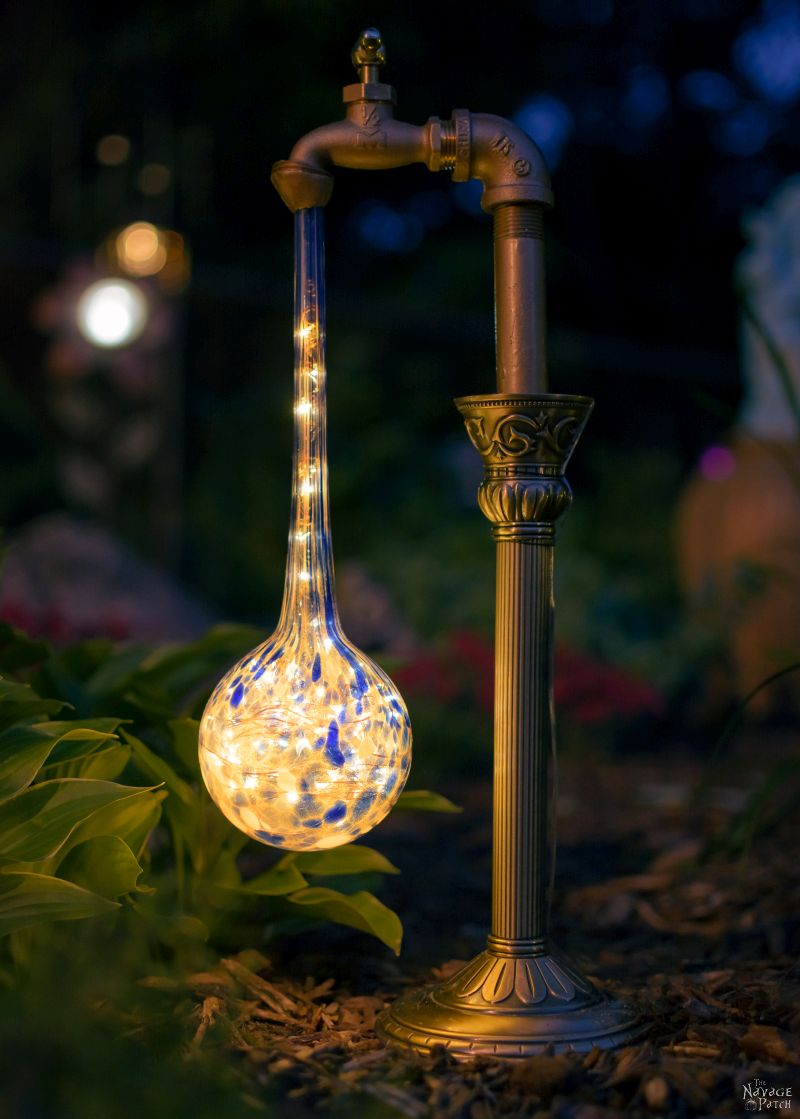 I really love our DIY waterdrop solar lights, and I hope you liked them also! And if you like solar garden lights, I have another easy one that is really popular too! Click on the picture below to see the DIY spilling solar lights.
Or maybe you'd like a wreath version of it. Click here to see our lighted garden hose wreath 😉
Or perhaps you'd like to see how we made these cedar solar landscaping lights. They're very easy and affordable to make, and they look great in any garden!
Handan, xo
We love it when you share our posts on Facebook and Pinterest!