Depending on which software you are using there are several methods of flipping an image, in other words making a mirror image. In this post I will be explaining how to flip an image using the "Paint" software.
Step 1- Open the image you want to flip in "Paint" software.
Step 2- Click on 'Select' icon and then "Select all" from the drop down list.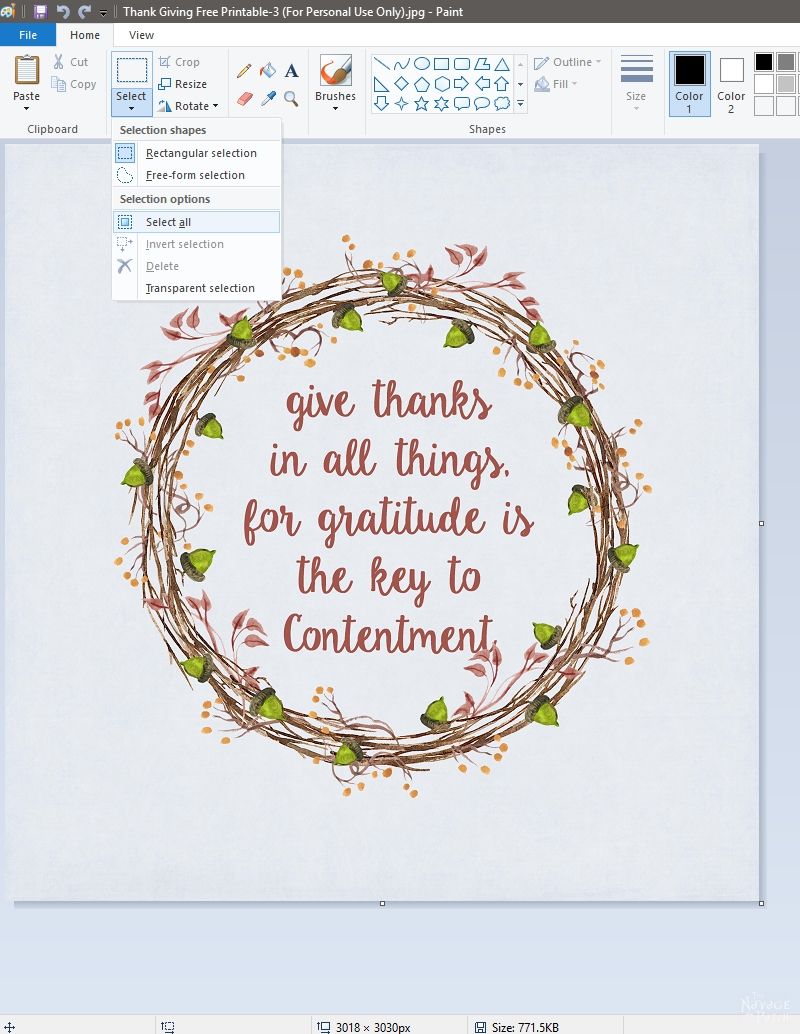 Step 3- Once the image is selected click on the 'Rotate' icon and then "Flip horizontal."
Now your image is flipped, save it and you're done!
I hope you enjoyed this 3-easy-step tutorial for reversing images!
Handan, xo
We love it when you share our posts on Facebook and Pinterest!