A wood dowel planter is a simple and stunning coffee can repurpose project. We'll show you how to make two with different size dowels.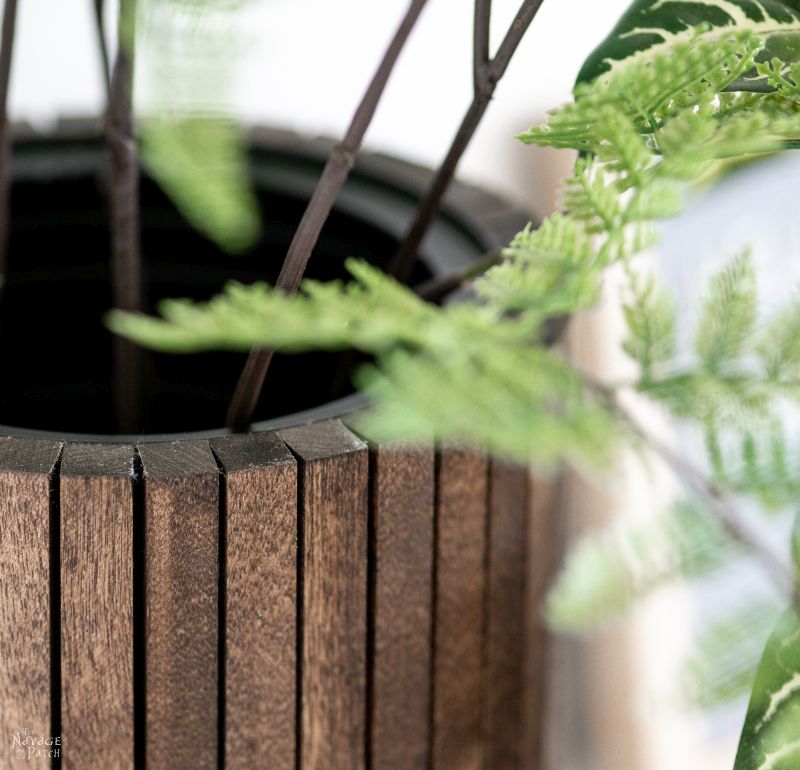 For years, we were swimming in them. You couldn't take a step in our old basement without kicking an empty coffee can. For years, Handan brought home every single empty can of Chock full o'Nuts from her office. I dreaded the evenings she'd arrive home with yet another black and yellow can.
It'd be one thing if we were cornering the aluminum market for a reason. Like, I don't know, she intended to melt them all down and build a life-size replica of the Eifel Tower from aluminum or something like that.
But, no, every time I asked about their purpose I was told that she would think of something…eventually. And every time I hinted around the possibility of perhaps lightening the load by, oh, I don't know, recycling some of them, I was blasted by The Look.
You know the one.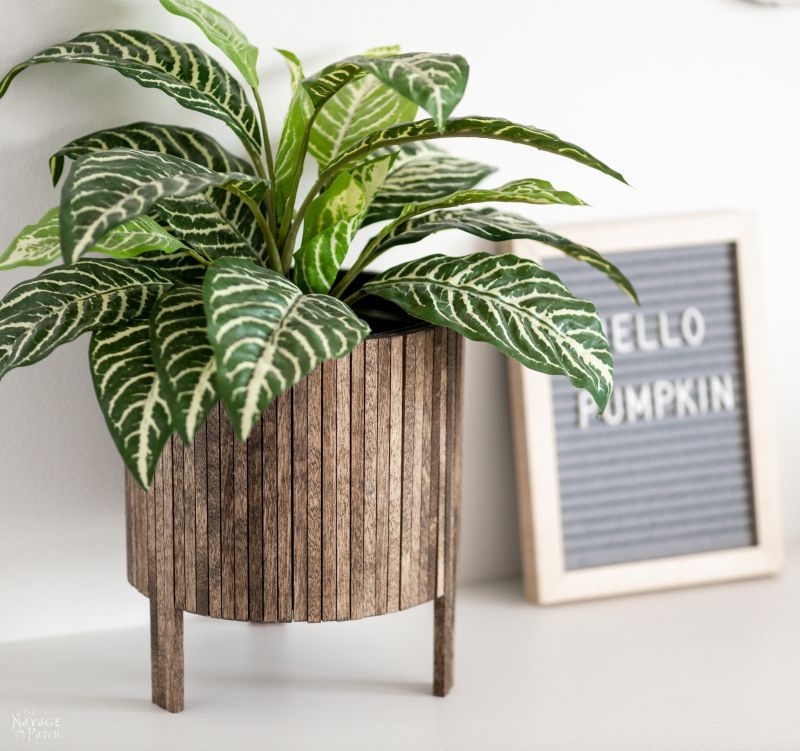 We had enough aluminum in the basement that there were really only two possibilities: either my babes planned on starting a canned soup empire to rival Campbell's or she intended for me to build her a jumbo jet so we could go toe-to-toe with Airbus and Boeing.
The thought of being a titan of the aviation industry did have a certain appeal, but then I remembered I could barely make a folded piece of paper stay afloat for more than a few seconds, so an entire jet seemed a little above my pay grade.
I was able to lighten the load here and there by using some cans for bacon grease or motor oil or various other nasty things that would require a trip to the dump instead of a cleaning, but we always had more than I knew what to do with.
But then one day, salvation!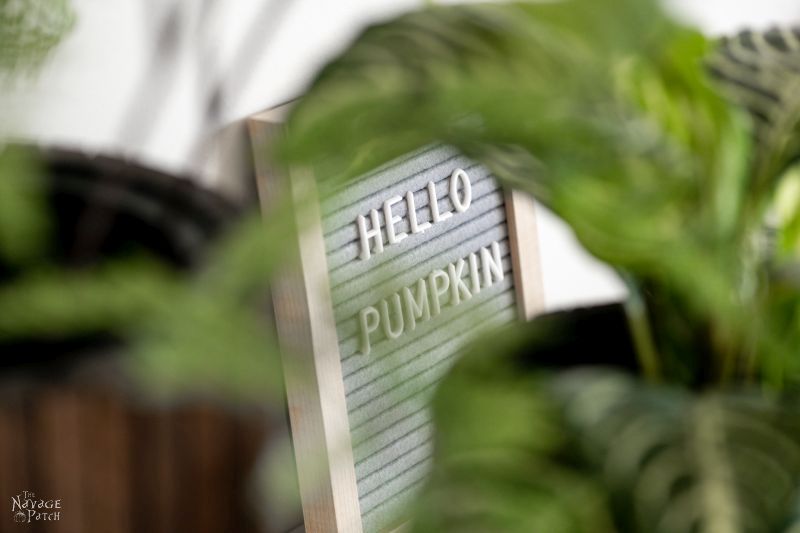 When we embarked upon our craft room makeover in the old house, Handan conscripted many of those old coffee cans into service as craft-supply containers. But first, we gave them makeovers.
Finally, the horde of cans had been defeated. I paid no mind to the odd empty can I found here and there. Without their army, they were nothing.
Fast forward two years, and empty coffee cans had all but been erased from my memory. Handan had been working from home, and I got my beans from a bag. We had settled into a beautiful canless routine, and I loved it.
But glass was made to be shattered.
The other day I was peacefully minding my own business when a shrieking klaxon my babes' sweet voice pierced my serenity.
"Hey Babes! Do we have any empty coffee cans?" she said.
Coffee cans.
My blood ran cold.
Crap. I couldn't remember if I moved any coffee cans from Connecticut to Georgia. I mean, why would I, right?
Right??
Double crap! What if I threw the remaining cans in the dumpster before moving?
Gah!
"Ummmm, yeah, we might! Why?" I said, stalling.
"Oh, you're going to make me some planters from coffee cans and wood dowels," she said. "I saw it on Pinterest!"
Pinterest. The sworn enemy of husbands everywhere. A recent study by a Team of Important Scientists found that the rise of Pinterest has resulted in an 84% decline in sofa-time and loafing-around for the average American husband.
It's terrifying and awful to think about.
Back to the cans – she'd have my guts for garters if she found out I threw away perfectly good crafting supplies!
In a panic, I ran to the basement, pulled out my phone and dialed my buddy Manoj who lived a few houses up the road.
"Manoj!" I whisper-screamed. "Do you have any empty coffee cans?"
Manoj is like the mayor of this subdivision. He knows everyone. I hoped that if he didn't have one, he'd be able to track down someone who did.
"Hmmmm," he said, "I might have one somewhere. I'll also call Jerry to see if he has any. I'll get back to you."
Five minutes later, our doorbell rang. I ran to answer, and there stood Manoj with two empty cans – one Chock full o'Nuts and a larger can that once held Maxwell House.
"Manoj, you're a life-saver!" I said, reaching for the cans.
"Who was at the door?" Handan said, as I walked back in the kitchen.
"Hmmmm? Oh. Jehovah's Witness," I said as I held out my hands. "Here are the cans!"
DIY Wood Dowel Planters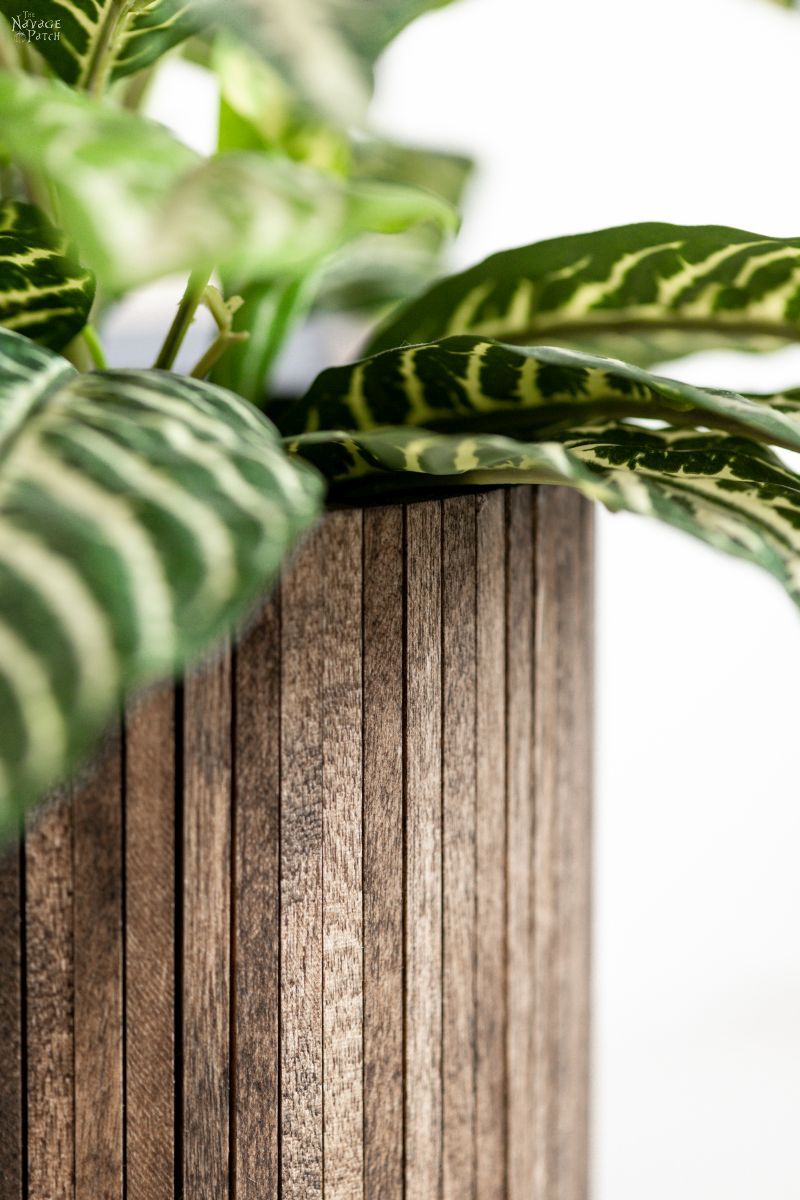 How to make a wood dowel planter
When it came to dowel size, my babes and I had a bit of a disagreement. She wanted to use 1/4 inch square dowels, but I was leaning towards 1/2 inch. In the end, we bought both. Two coffee cans, two wood dowel planters, right? We used a different technique for each planter, and I'll show you both below. But each one started off the same – peeling off the coffee label and spray painting the can black – inside and out.
While the paint dried, I cut the dowels for each planter. I used the 1/4 inch dowels on the smaller of the two cans and the 1/2 inch dowels for the bigger one. We planned on each planter having 3 legs, each leg consisting of 2 dowels for the large-dowel planter and 3 dowels for the small-dowel planter.
For each planter, I cut the dowels about 1/8 inch longer than the height of the can. This was to make sure the dowels completely covered and none of the can would show, especially around the bottom. For the larger can, i cut the dowels to 6 inches. For the smaller can, I cut them to 5 1/2 inches.
I determined leg height somewhat arbitrarily and ended up cutting them down after I made each planter. To make your job easier and remove the guesswork, I ended up with 4 inch legs on the bigger planter (10 inches overall) and 2 inch legs on the smaller one (7 1/2 inches overall).
As for the number of dowels needed, it will depend on the circumference of your coffee can. Our planter made with large dowels needed 38 dowels (including the legs). Unfortunately, the math didn't work out perfectly for the one, so the spacing was 2-11-2-11-2-10 . But that's okay, because you can't at all tell there's a missing dowel!
The smaller planter made with the 1/4 inch dowels took exactly 75 dowels, spaced 3-22-3-22-3-22.
When all the dowels were measured and cut, I handed them over to Baris to stain with Minwax Special Walnut.
Method 1
This method works best for the larger 1/2 inch dowels.
Here's a little video I put together of the process to show you how easy it is.
The method is simple – just run a line of hot glue down one of the dowels.
I don't know about your hot glue gun, but our old Stanley isn't satisfied with just melting the glue. It likes to boil it!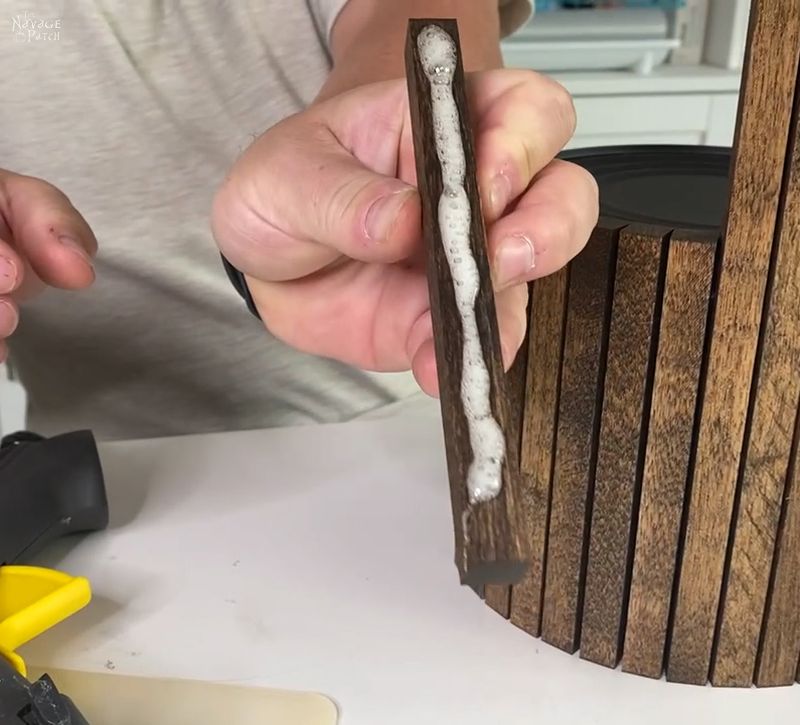 Then press the dowel against the can. I worked with the can upside down. This ensured that the tops of the dowels were all level.
And that's it for the technique. I repeated the process until I filled up the can.
Method 2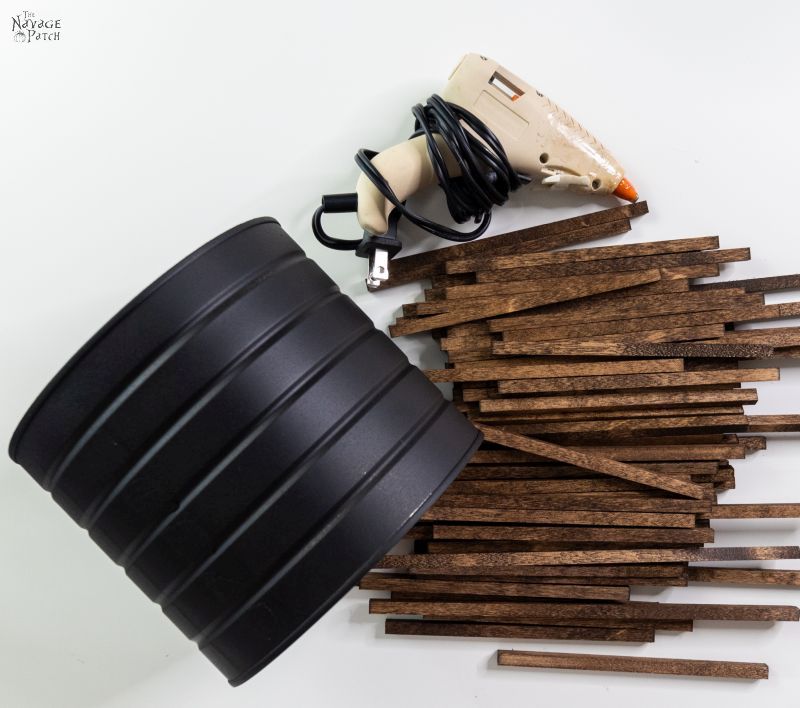 I made the 1/4 inch dowel planter in a slightly different manner. Instead of individually gluing each dowel to the coffee can, I first glued them onto a strip of burlap.
I clamped a scrap piece of plywood as a guide to keep the dowels straight.
Here's the whole lineup ready for the can.
Once all the dowels were glued onto the burlap, I wrapped the burlap around the can to check the fit.
It was a perfect fit. Time to glue! I put a thick line of hot glue on one edge of the burlap.
Then I pressed that area against the can. As with the larger planter, I worked with the can upside down.
I added more hot glue and pressed.
I kept working around the can in this manner until I had the whole burlap strip glued down.
Though we didn't try to glue the 1/4 inch dowels on individually, this burlap trick seems a lot easier!
We love these planters! So simple, but so beautiful!
We love it when you share our posts on Facebook and Pinterest!