Image Transfer to Hard Surfaces
If you've ever searched for how to do image transfer to wood, ceramic, metal or to any other hard surface, you must know there are several methods and tools to do it. My preferred method uses Mod Podge Regular Matte
, because it is inexpensive, and I always get excellent results, even on smooth surfaces like glass or glazed ceramic.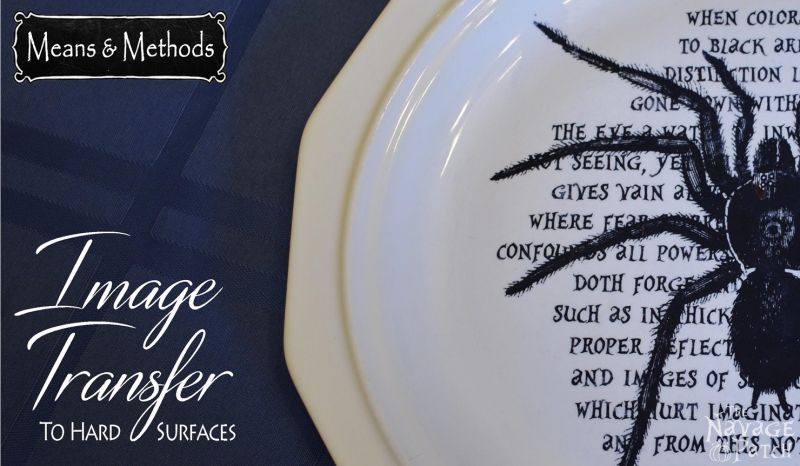 Here is my method:
First, I make sure the transfer surface is clean (no grease or dust) and dry. This not only helps with the image's sticking time on the surface, but also affects the result.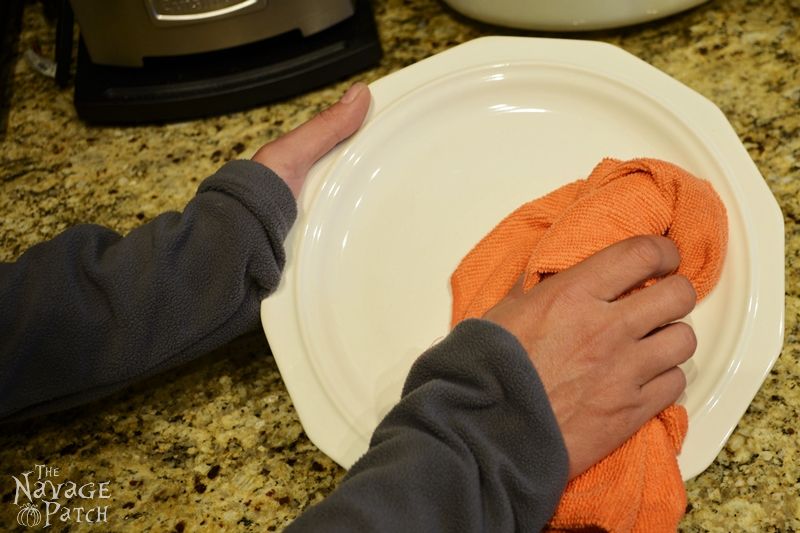 Next I print the image to be transferred. I don't necessarily use an image printed by laser printer. If you give enough time for the ink to settle on the paper, images printed by inkjet do just as good a job as ones printed by laser printer. If you are going to use an image printed by an inkjet printer, I recommend that you wait overnight before using that image. Also, if the image has writing on it then you need to flip the image horizontally to make a mirror image. If you don't know how to flip an image, I have a very easy 4-step tutorial that you might want to see.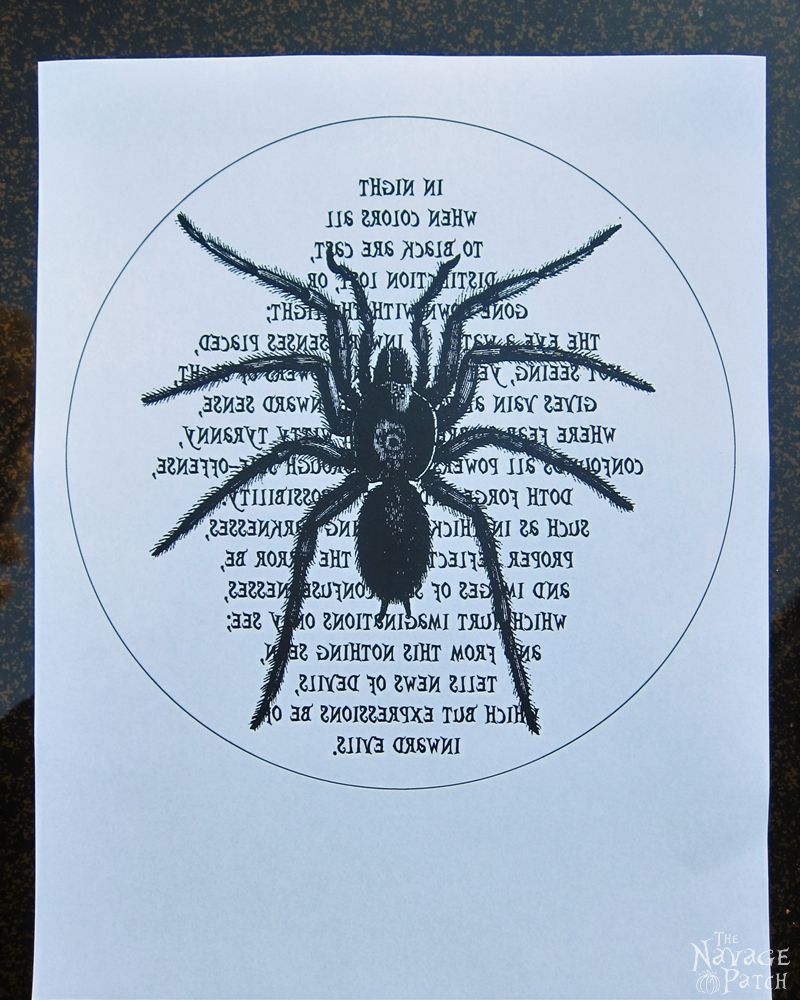 After printing, I cut the paper to a manageable size…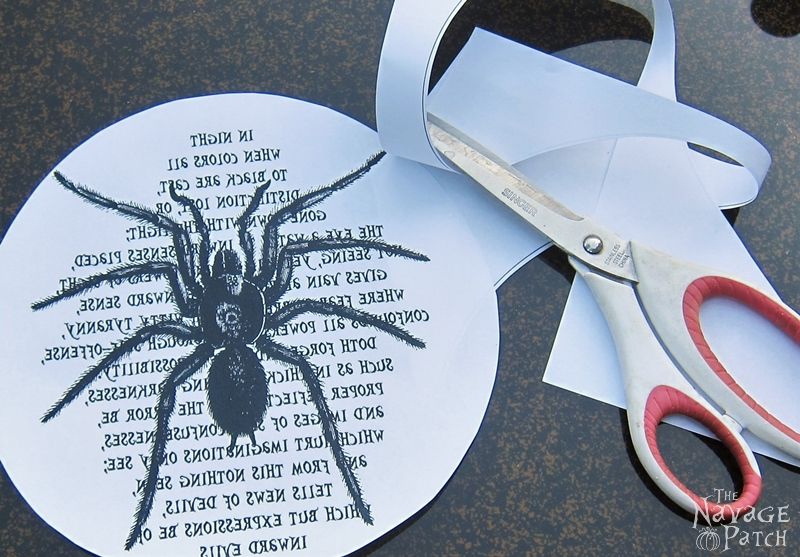 …and apply a thin layer of Mod Podge on the image.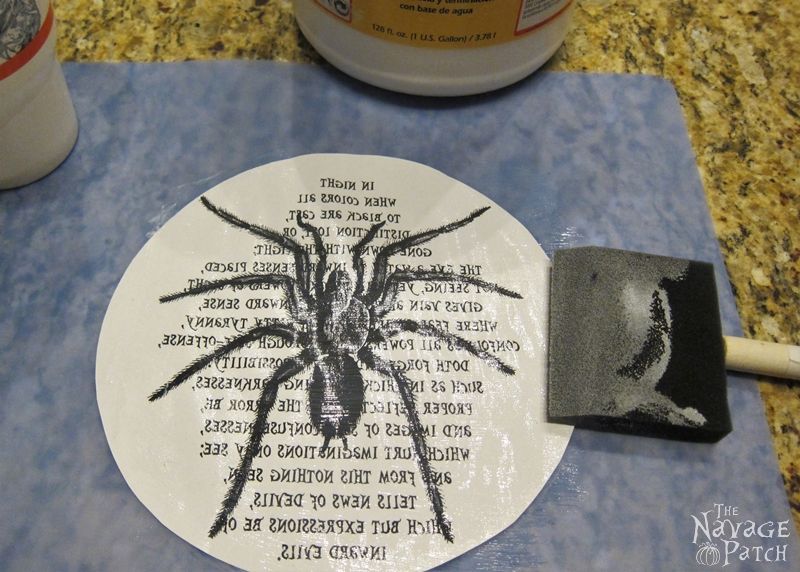 I place the paper on the surface and smooth it out so there would be no air bubbles or creases.
Then I wait…and wait… and wait… and wait…not too long though! Although in many tutorials they recommend to wait overnight, I don't. As long as the Mod Podge between the surface and the paper has dried and the paper stuck properly on the surface, you will be good to proceed. So about 3-4 hours later I actually start the peeling of process. I very gently start rubbing and removing the paper, layer by layer.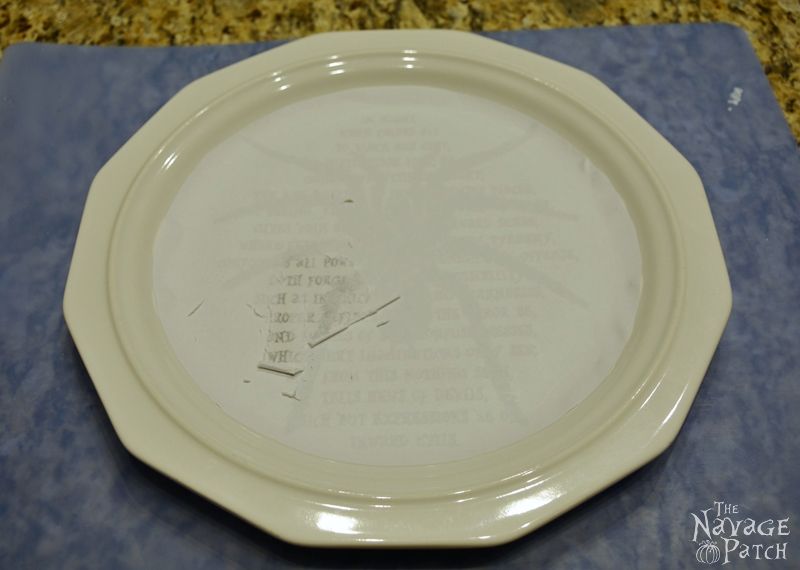 This is the step where I go slow and gentle. First of all I don't use a damped sponge. Instead I use my fingers and damp them only little. Just as if I am counting money. The Mod Podge will wear off with water, so you don't want to dampen the paper too much.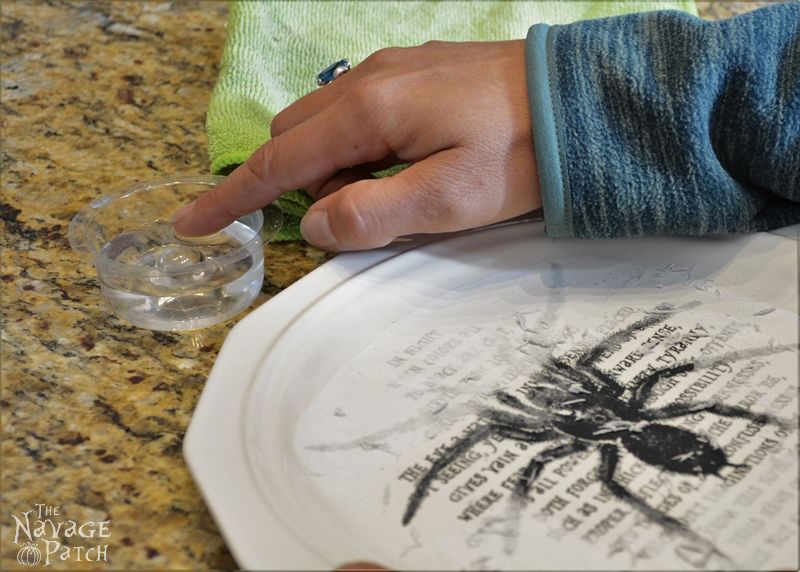 I continue rubbing the paper gently in circular movements. This step usually takes me about 30 minutes to an hour, depending on how big the image is.
Once the image is revealed, I leave the piece alone for a day, and next day I spray clear acrylic sealer. For outdoor pieces I use outdoor acrylic sealer.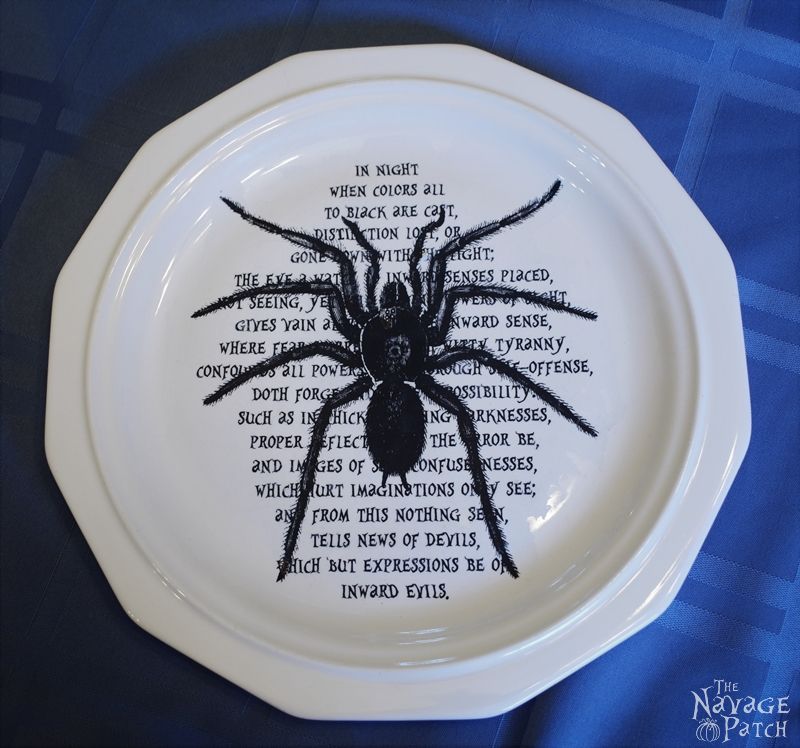 I hope you liked this tutorial. If you have  any questions about this easy process, let me know in the comments and I'll be happy to answer 😉
Handan, xo
We love it when you share our posts on Facebook and Pinterest!