I have great news for you guys 🙂 Other than some bits & bobs, such as parts of the lighting and yard decor items, we are finally done with our pond makeover. Greg will soon be publishing the "Reveal" post, but he was waiting on me to finish the final touches on the landscaping, such as my DIY Bird Bath.
You might have seen the pictures of this metal one in our Pond Project Part 1 and Part 2 posts. It is a broken bird bath+water feature which was left behind by the previous owners of our house. I bet it made a great water feature and bird bath back in its heyday, and hopefully I will turn it into something good and useful when I get to it. But now it serves no purpose other than a space filler, since the seal of pump's housing is broken and thus doesn't hold water at all.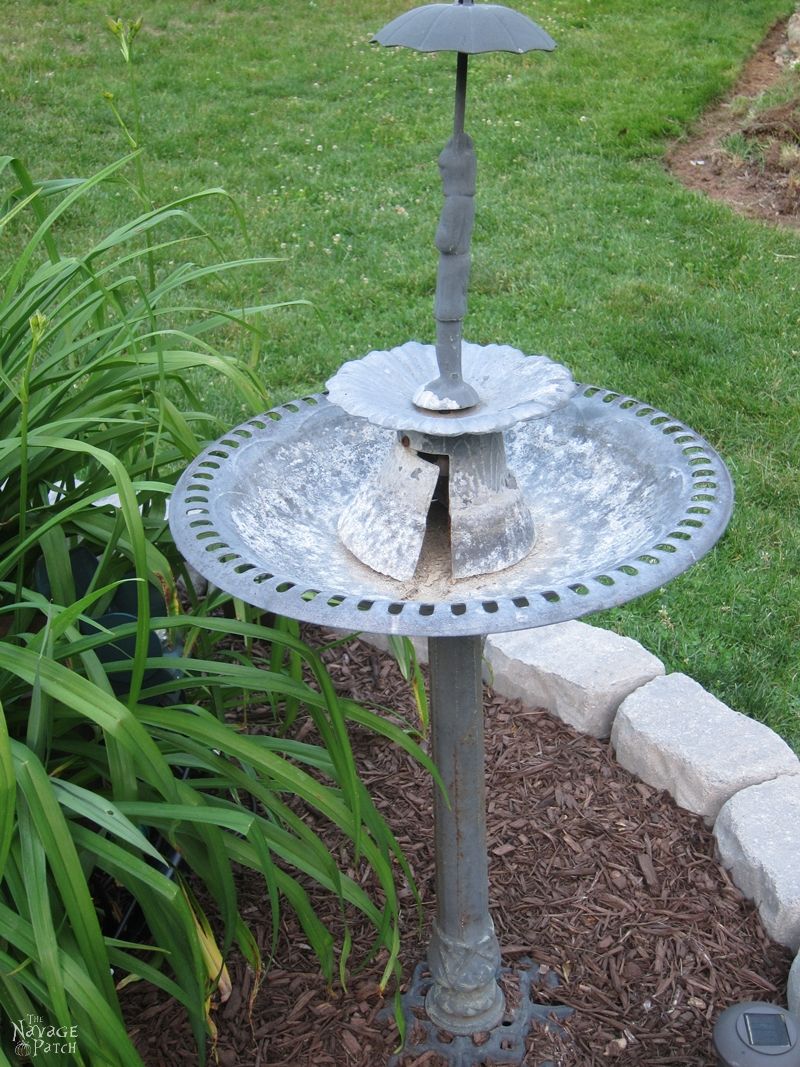 As I am not sure if I'll be able to fix it, I thought instead of spending time trying, I should check our basement for something that could be quickly turned into a birdbath.
Last summer I bought this big pan-ish thing for 2 dollars from Mom's shop (aka Second Chance Shop). It was marked as $4, but the household items were 50% off. Although I didn't know right away what I could do with it, I really liked its shape. Yes, unfortunately, I am a sucker for anything ornate or with nice curves. Anyway…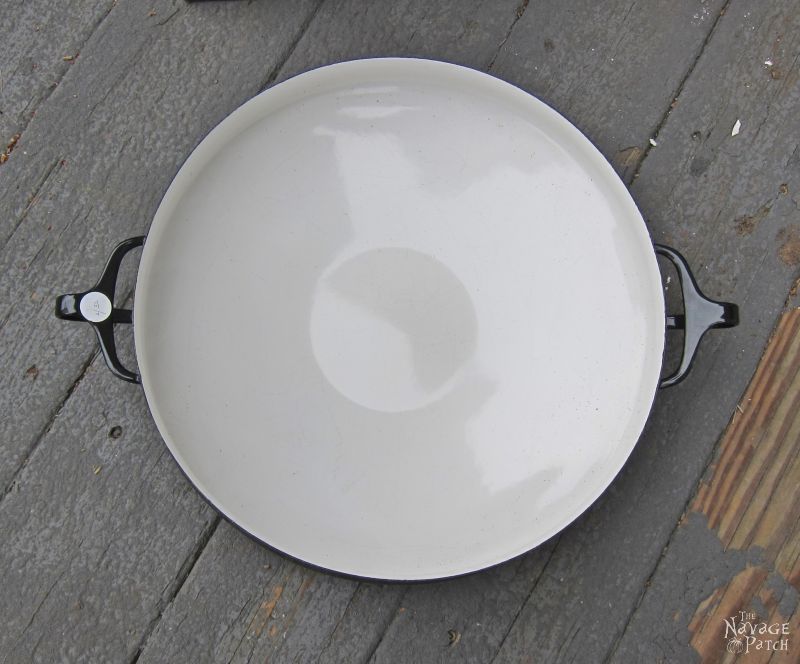 Last summer we also found two beat up garden columns at the Put & Take. A normal mind would have put 2 and 2 together right after finding the columns. But I must have had beach fever last summer, as it never occurred to me that I could match these things together and turn them into something useful. Duh… Well "Duh" at least till last week 😉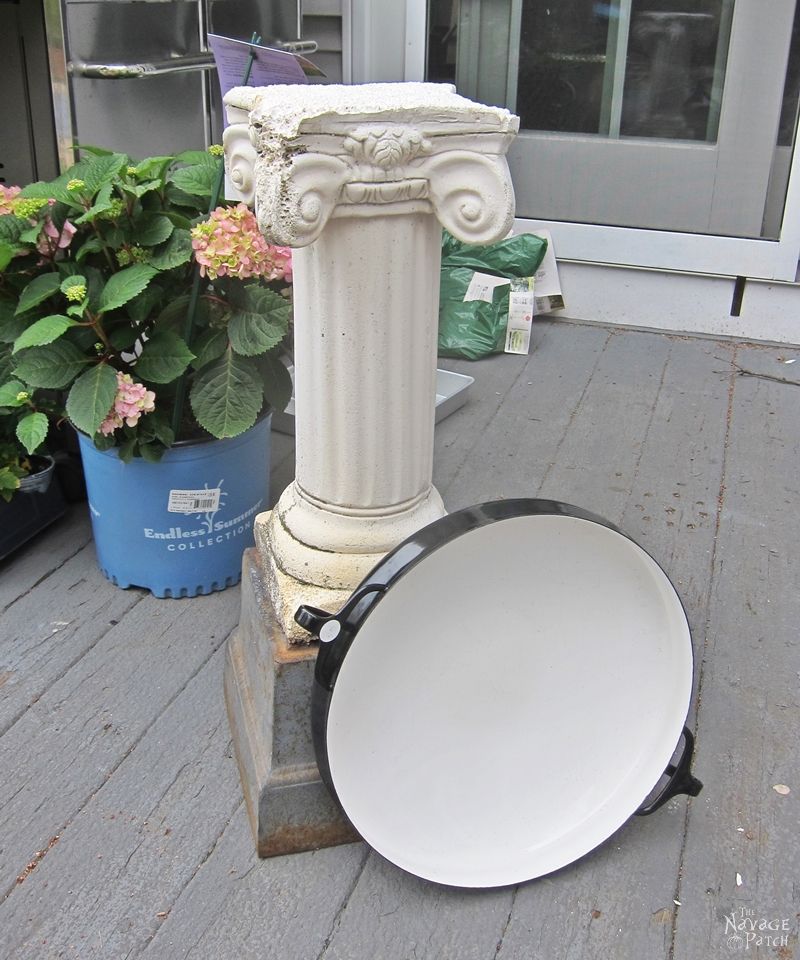 Having found these guys laying around, I got on with the work. Thinking it would be as easy as sticking the two things together I first spray painted the pan.
But when I placed the pan on top of the column I saw the bottom part had gaps, and that wasn't the look that I envisioned. I forgot to take pictures of it but it looked something like this.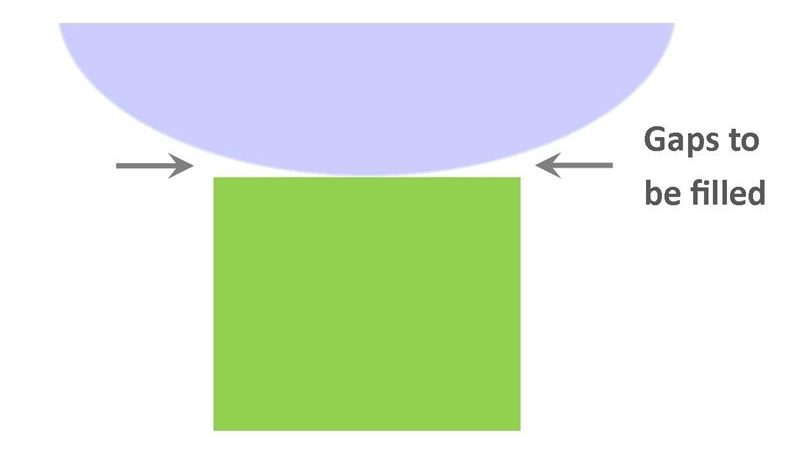 Since I decided to fill the gaps, that first painting was a total waste of time. Oh well… I grabbed some spackling and started filling all the sides. And with that, what I thought would be a one-afternoon project turned into a four-day project! It wasn't at all hard, but I had to wait for the spackling to dry and set itself before filling another layer.
Every day some filling and letting it dry.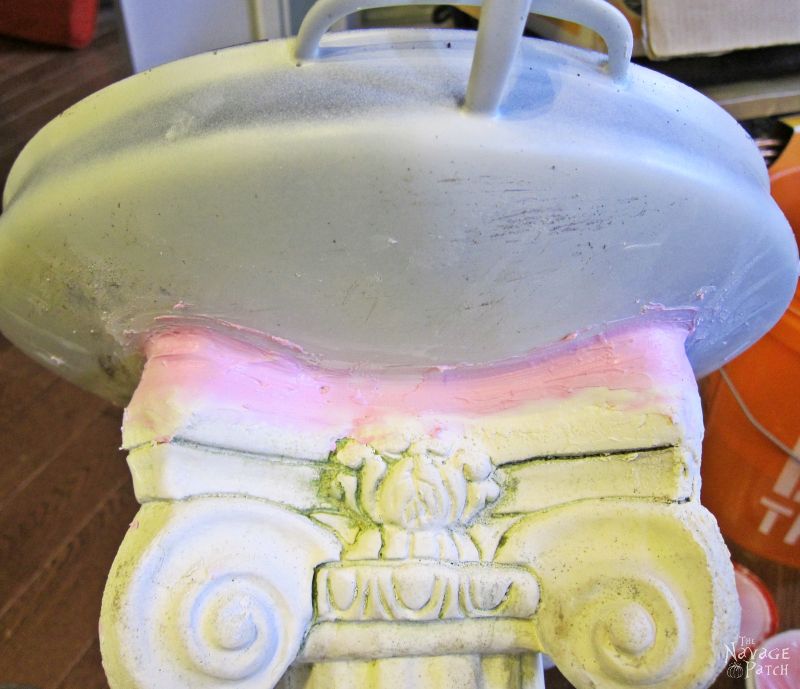 Layer by layer I kept filling and finally when the entire area was filled, I let the spackling settle properly for another day. Then I sanded the spackled area slightly in order to get rid of the lumps and bumps.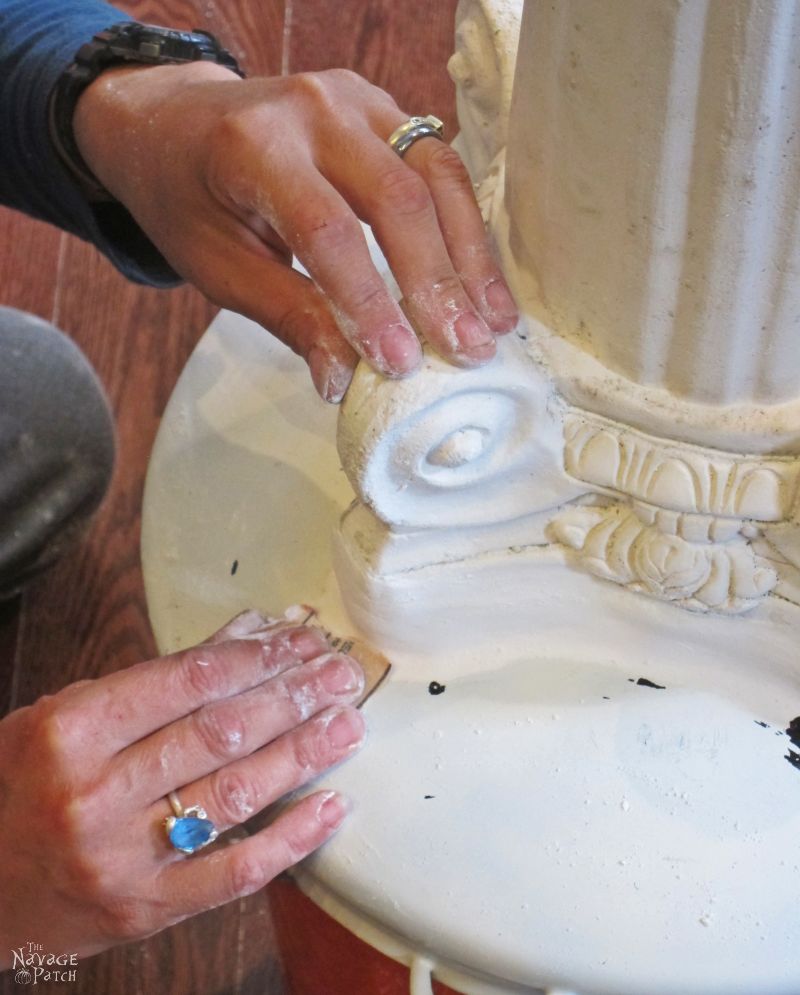 Spackling made an excellent filler, as the whole bond between the column and the pan was strong enough for me to carry the bird bath by holding the pan only.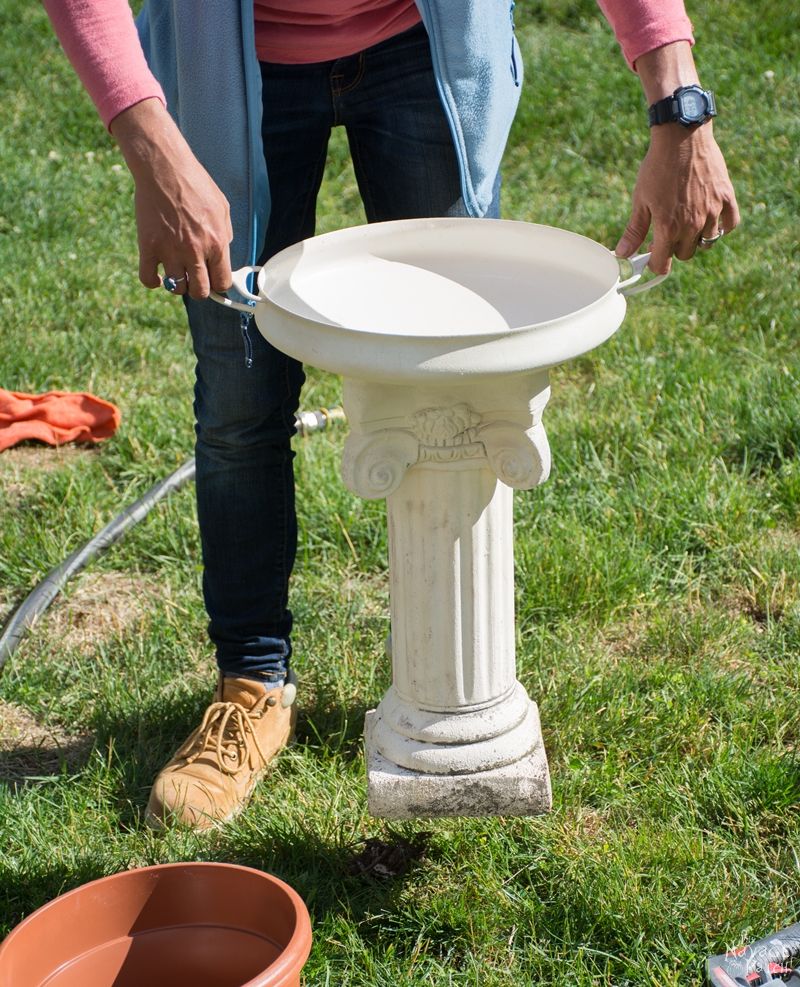 But I don't consider spackling to be a very hardy material for outdoors, therefore I felt it would be better to add some sort of outdoors protection. So before painting the whole thing, I first put two layers of outdoor spar urethane over the spackling. In fact, just to make sure, I covered 2 inches above and 2 inches below the spackling as well.
Once that dried, I started spray painting the top metal part and the spackled area with Rust Oleum Heirloom White. But here is a little trick I have to tell you: you know the instructions on the spray paint cans? They usually recommend shaking well for 2-3 minutes. It is because when you don't shake them properly whatever settled at the bottom of the can comes out first and that part usually creates a gritty surface which is not something you would normally want. Well…in this case the transition from the gritty column surface to smooth metal surface wasn't looking that exciting. Therefore I had to get that metal pan to resemble a stone finish, which is why I needed to create a gritty surface. And to achieve it I grabbed a new can of spray paint (Rust Oleum Heirloom White) and without shaking the can, I started spray painting the outer part of the metal pan.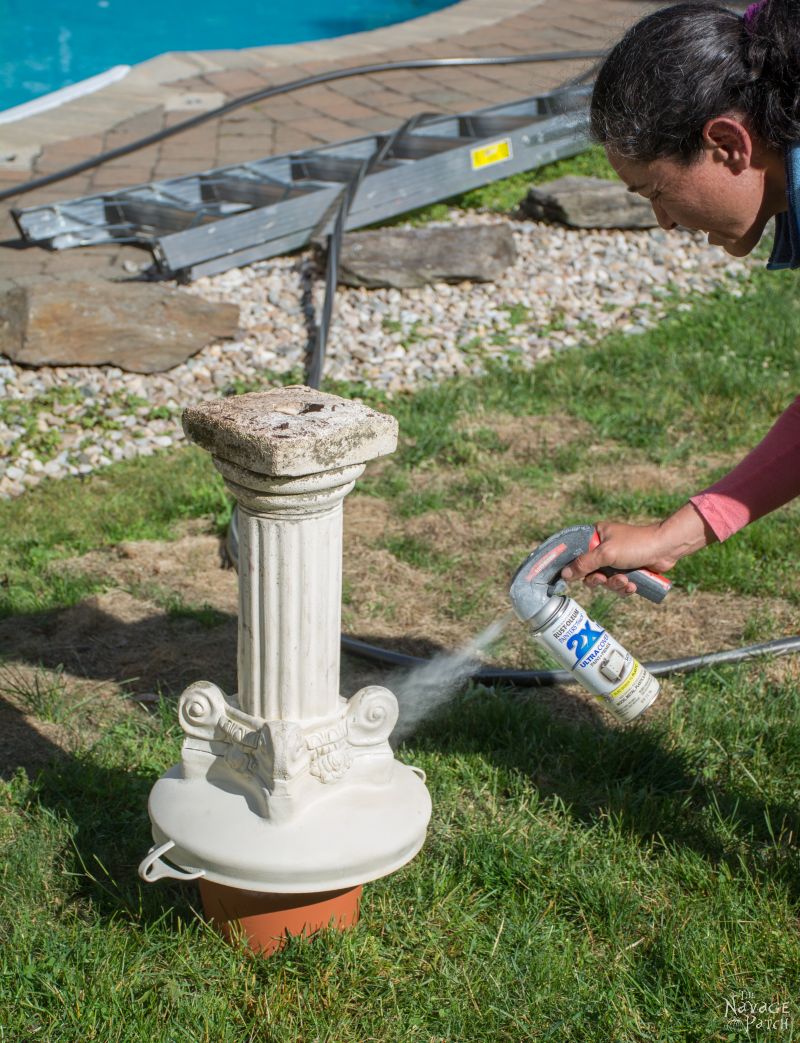 Voila! Do you see the gritty surface I was talking about? That is what exactly I wanted as it matches the column's surface now.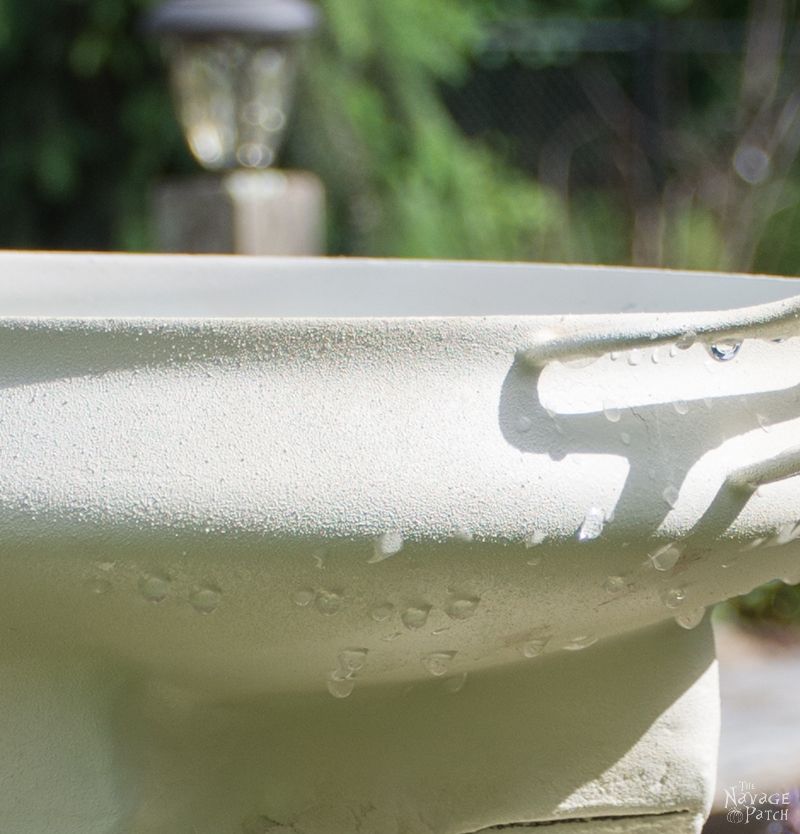 Once the paint dried, I gave it one more coat of protective coat and let the whole thing dry.
Next, I placed my bird bath to its place, filled it with water…
…added some beads for decoration…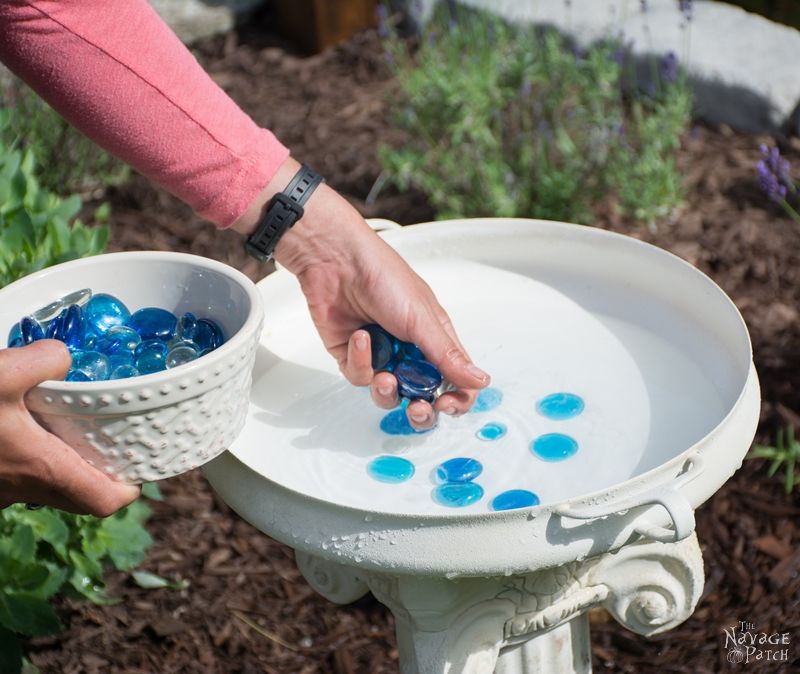 …and pennies to help with the algae…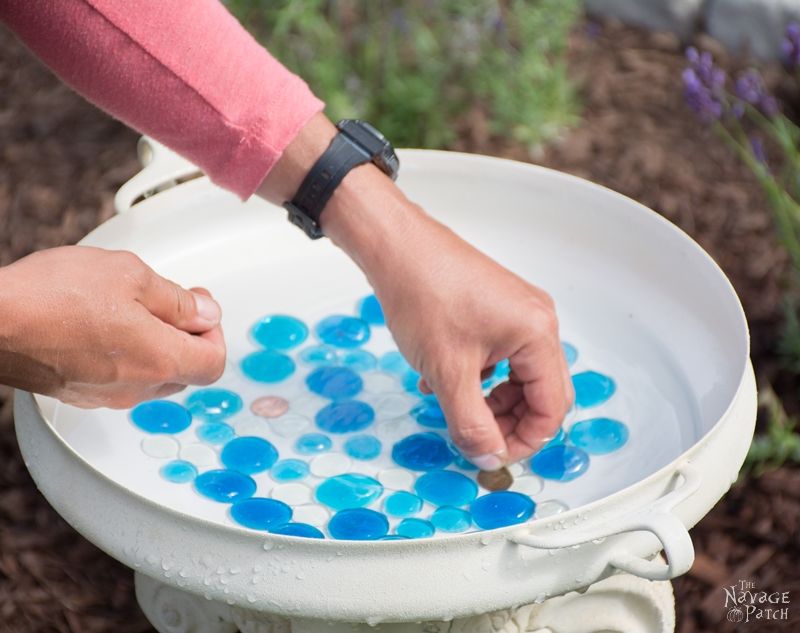 …and it was ready to serve our feathered friends 😉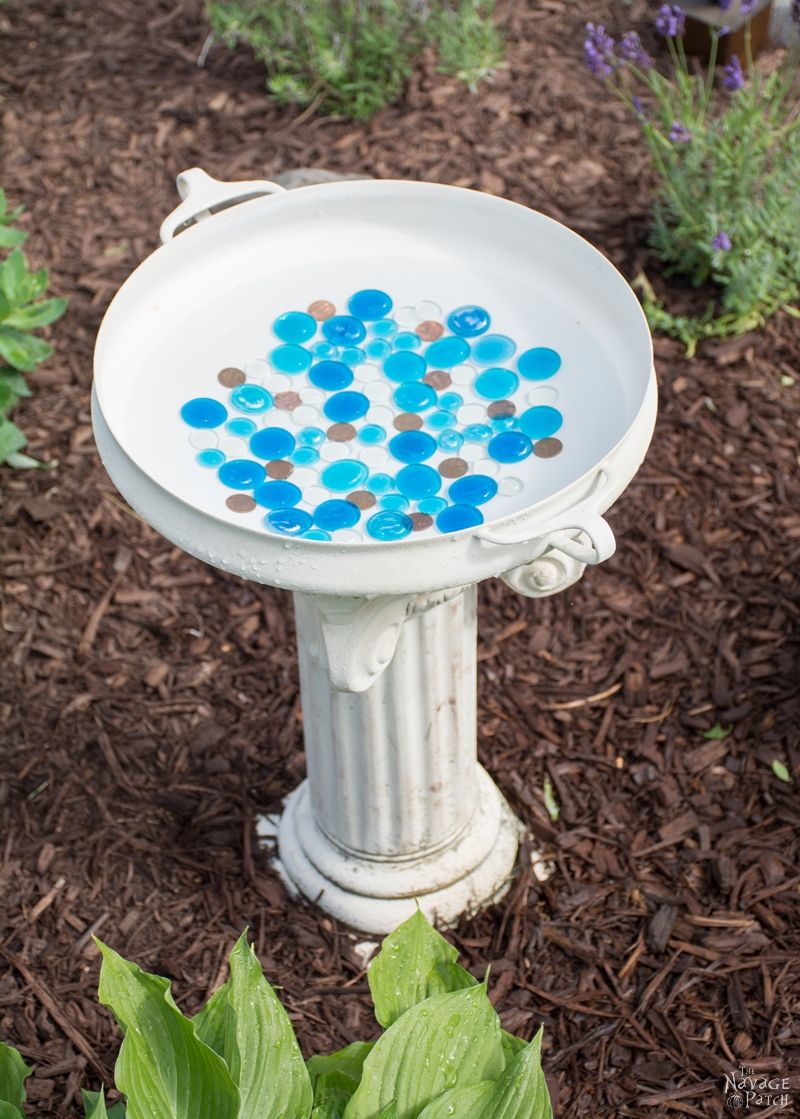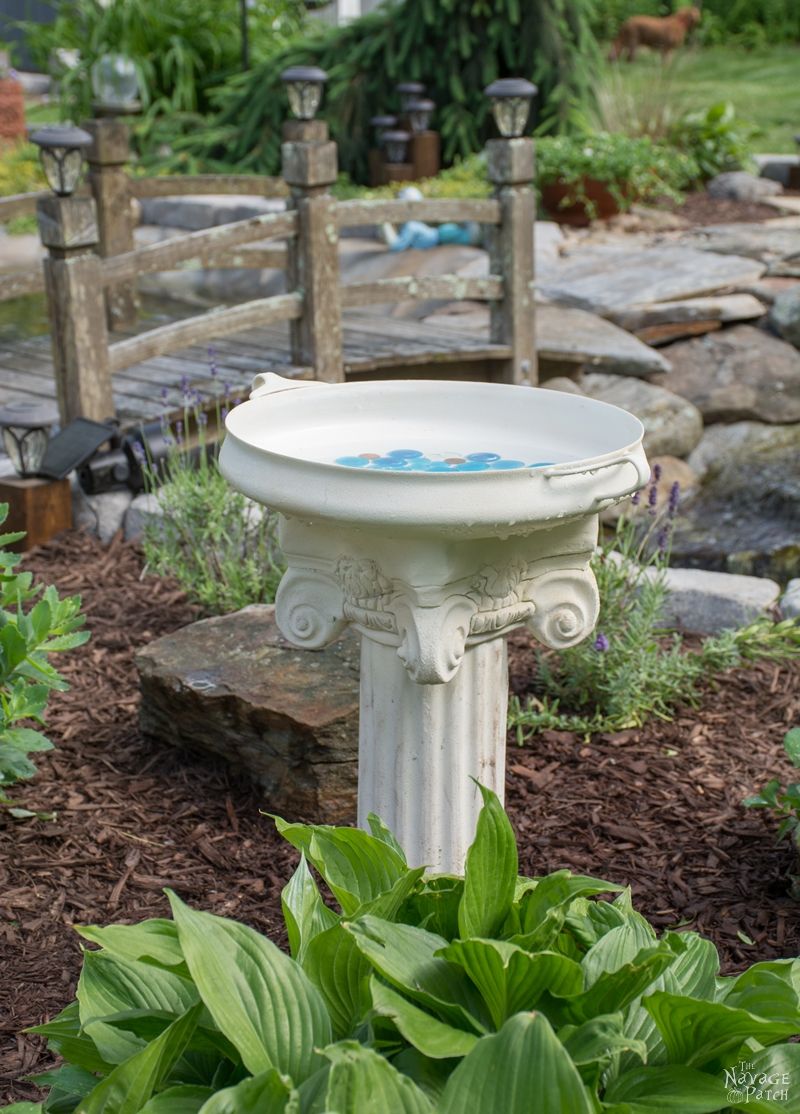 Other than the fact that it matches our garden theme perfectly (which you'll be able to see in Greg's "The Pond Project: Reveal" post), the whole thing cost me less than $10, and for that price I know I couldn't have gotten a better one. Hence I couldn't be happier with the result.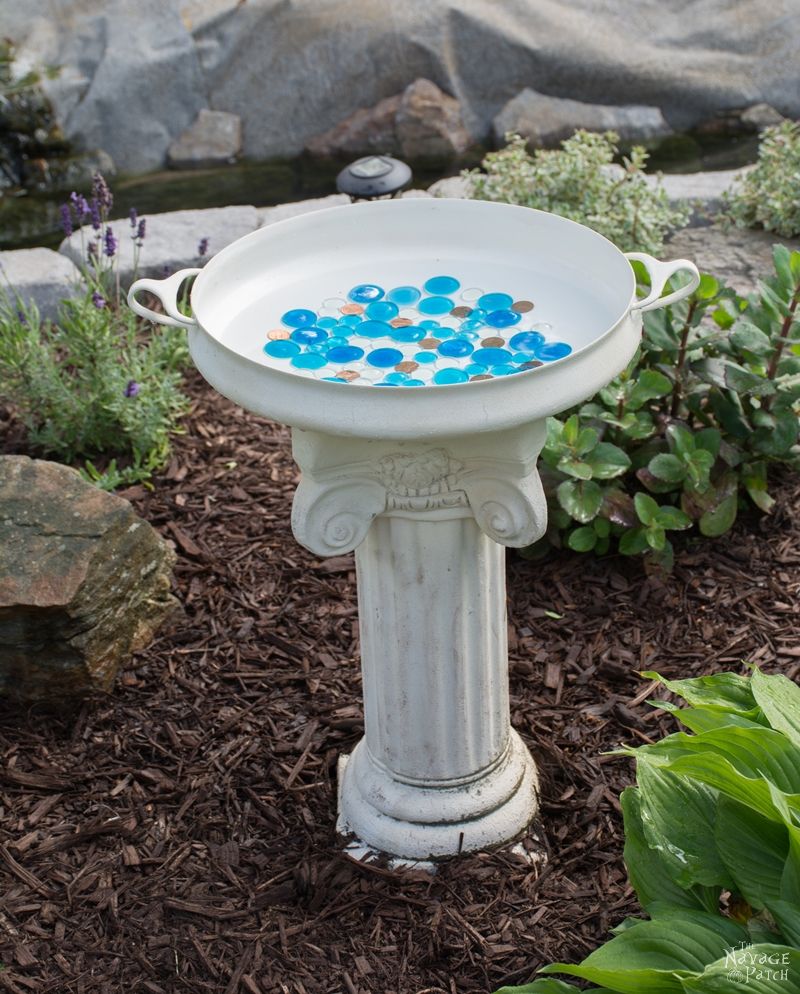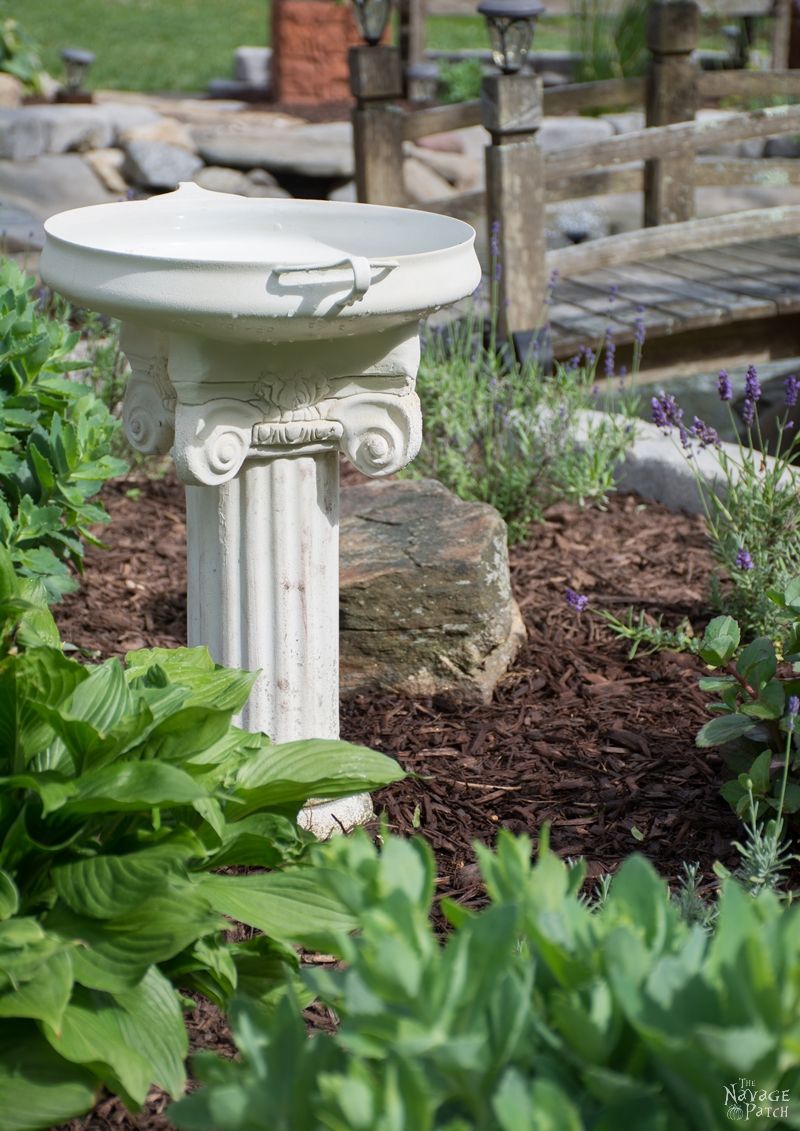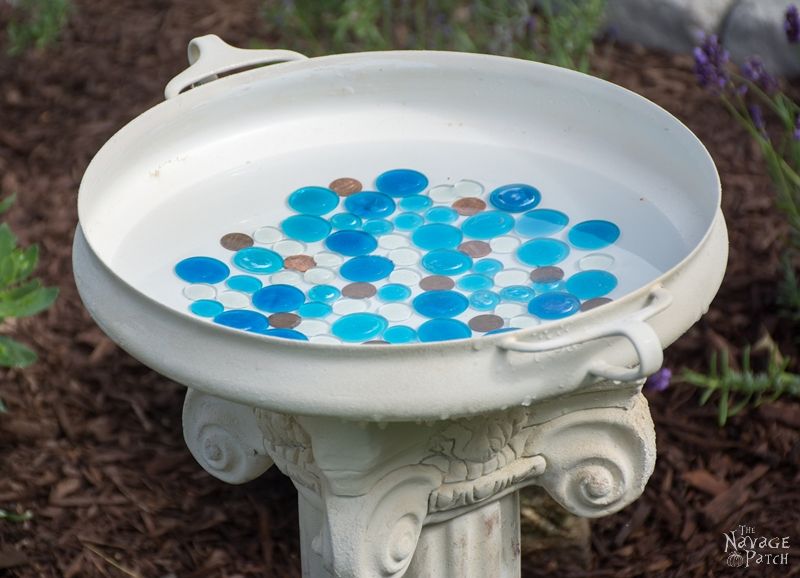 Handan, xo
We love it when you share our posts on Facebook and Pinterest!