Free Vintage Movie Monster Printables
Nosferatu! Frankenstein! The Mummy! Wolfman! The Wicked Witch of the West! These are the printables you want this Halloween!
For as far back as I can remember, I've been a horror movie aficionado. I remember pre-teen summer evenings spent combing through the aisles of mom-and-pop video stores (even before Blockbuster was a thing) searching for anything that might register on my fear meter.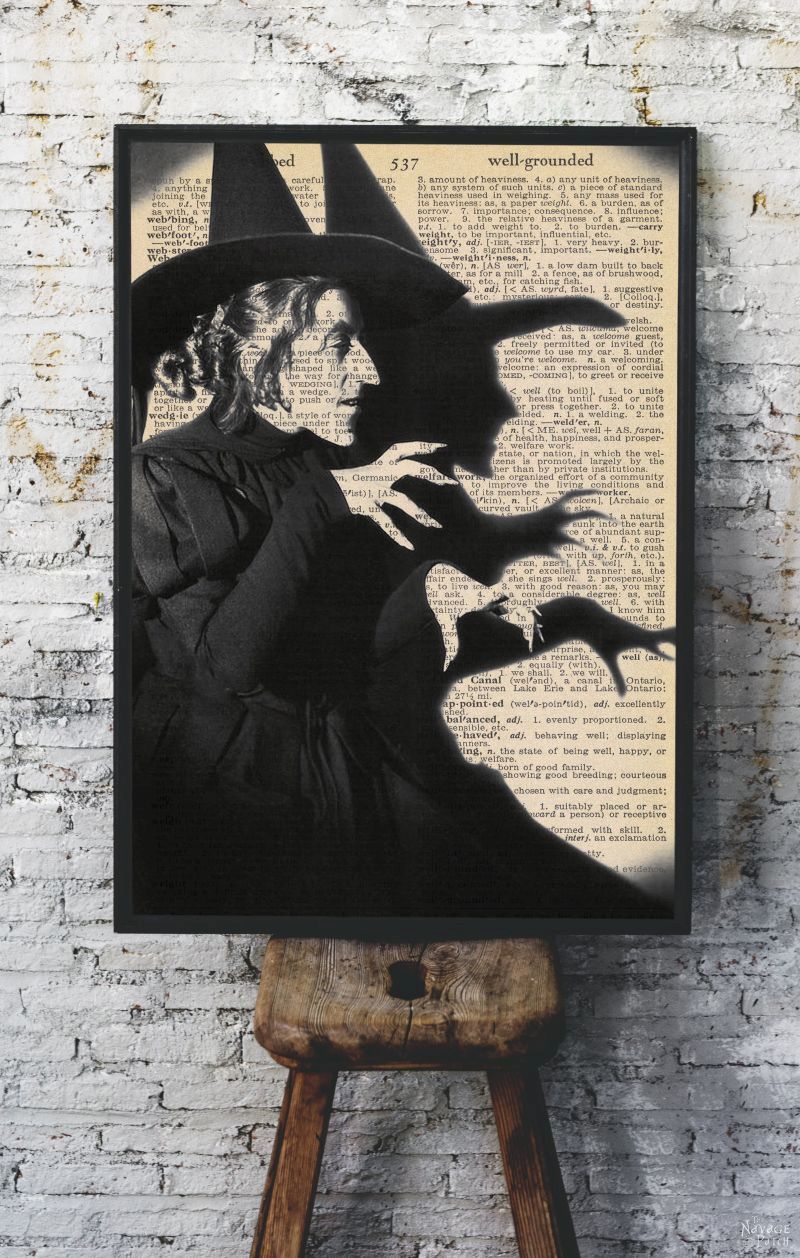 For little kids, my friends and I had high tolerances for gore and "scary" content. I say "scary" because in all my years of devouring nearly every horror movie available to a runty little twerp in HoHum, Connecticut, the first movie that actually scared me was Pet Sematary…and I was18 when I watched it in a theater!
Since then, I've continued to consume as much horror as Hollywood attempts to produce, but it took another 18 years before I encountered the second movie to scary me: Paranormal Activity.
Fortunately, I only had to wait another 5 years for The Conjuring, the next movie that scared me, and my introduction to James Wan – the greatest horror director of all time.
And so it has been in my mind – the timeline of scares in the life of Greg Navage.
But as I was thinking about this post, I had a flashback – a glimpse of terror from my primordial days, when my brain was half-formed goo sloshing around beneath my flaxen locks.
It was a monkey.
And it flew.
And it scared the living crapola out of me when I was too young to remember.
Instead of scaring me away from the genre, those winged terrors must have sparked some primal urge deep within my pre-kindergarten brain. Only horror nuts know that urge. We want to be scared and startled and frightened…and then, with a yawn, we drift into peaceful sleep after the credits roll.
My babes on the other hand…jeezum crow, you've never seen such a bukbukbuk chicken!
I don't know how many dozens of horror movies we've watched together, but she just can't develop the ability to see what's coming…like when a jump scare is about to happen, and literally everyone in the audience knows about it and braces for it. But my babes? Nope. She gets sucker punched with every jump scare, no matter how obvious. She even jumps during regular scenes!
But her reactions are priceless. When she watches any movie – not just horror – something in her brain transplants her into the movie. She doesn't just watch, she actually lives what's playing out on screen. This leads to some interesting reactions to horror movies. I've seen her spill soda on herself when holding a glass during a scary scene, and I can't count the times I've thought she's having a heart attack or the times she punches my leg or tries to rip my arm off or swats or slaps me in some way when she's scared out of her mind.
It's like dual entertainment. Two shows for the price of one!
This Halloween, she had the awesome idea to make printables from some of the most iconic movie monsters of all time: The Wicked Witch of the West, Frankenstein, Nosferatu, The Mummy and Wolfman.
And since she's never seen any of those classics, we get to watch even more horror together this year!
We hope you like this collection. I think it's one of her best Halloween collections yet. So far we've printed a 24×36 of the witch, and it looks incredible!
So as we knock on September's door, let us all cast an eye towards Halloween.
It's time to get scary.
It's time to be scared.
We love to see our printables out in the wild! If you display our free printables in your home or use our free SVGs in your projects, and take a picture and post it on Instagram, be sure to tag us @TheNavagePatch!
Free Printable Vintage Movie Monster Posters
We designed these 6 free printable vintage movie monster posters in four sizes: 8×10 inch as PDF, and 11×14 inch, 16×20 inch and 24×36 inch as JPGs. As all our JPG files are high resolution, you can scale them up or down as necessary. 24×36 inch scales down easily to 20×30 / 16×24 / 12×18 / 8×12 / 4×6 inches, and 16×20 inch scales down to 12×15 / 8×10 / 4×5 inches with no problems. If you need help with scaling down these printables so you can print them on your home printer, then make sure you check out Handan's "How To Easily Resize Pictures" post.
Now it's time to click on the button below to download today's free printable vintage movie monster posters – you'll find them under the "Halloween" section of The VIP Patch.
take me to your
amazing freebies library
If you're not a Navage Patch VIP, you won't be able to access our Freebies Library. But that can be easily fixed! Subscribe for free on the form below and become a Navage Patch VIP. Once you subscribe, a password will be sent to you in our Welcome email, and that will give you access to The VIP Patch [Freebies Library].
Hey, if you like Halloween as much as we do, don't miss our other Halloween printables collections!