DIY Fired Alcohol Ink Art
DIY Fired Alcohol Ink Art is so easy to make, and it looks amazing! We'll show you the trick to using alcohol ink on glass for breathtaking results!
Finally!
The perfect project!
Seriously, DIY fired alcohol ink art hits all the right notes:
It's quick! You can make one in less than 5 minutes.
It's easy! Those 5 minutes won't be taxing your mind or body.
It's cheap! Dollar store frames, people – you know the price.
It looks absolutely stunning! You'll wonder how you've somehow developed a boatload of artistic talent.
It involves fire! Everybody loves fire!
C'mon, what more could you possibly want in a project?
Okay, we're chugging along with Barish's bedroom makeover – the first room is almost done! The grunt-work is over, and now we're down to the finer aspects – like artwork for the walls.
In the very first post of his bedroom makeover, I promised you color. Well, sister, today you're getting color up the wazoo! I already showed you how to add incredible pops of color by making alcohol ink switch plates, but now I'm going to show you something even more amazing with alcohol inks!
Have you ever been sitting on the sofa, casually tossing potato chips into your face while thinking, "You know, I really could be an awesome artist if only I had a few grams of talent!"
Drop the Ruffles, madam, and heed my words. You don't need talent to be a rock star at alcohol ink art! All you need is alcohol ink and fire!
Oh, you'll also need alcohol, too.
The rubbing kind, not the sipping kind. But you can keep a glass of the latter nearby for inspiration. 😉
Curious? Let's jump in!
DIY Fired Alcohol Ink Art
Dollar store picture frames
Small dish
Foil-covered baking tray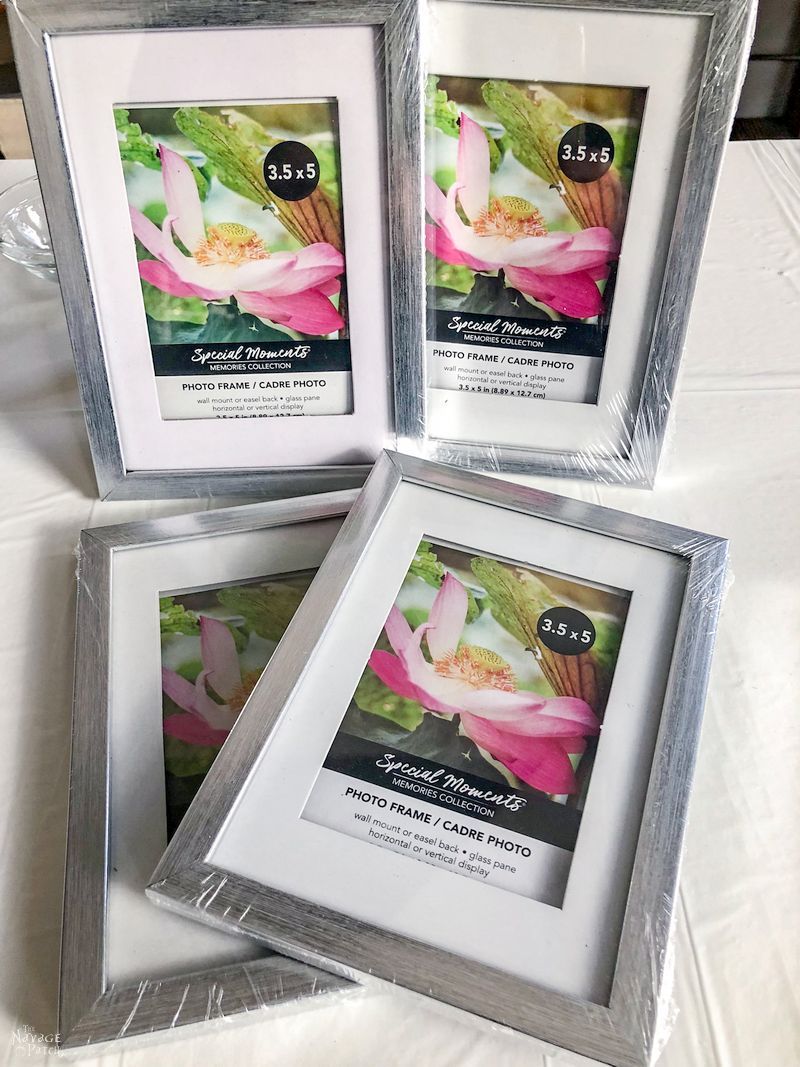 DIY Fired Alcohol Ink Art – Tips & Tricks
The full tutorial (seriously, a monkey could do it) is in the video below, but first I'll share a few pointers.
Use 91% isopropyl alcohol, not 70%. The higher alcohol content works better with the inks, and it will burn off faster than the 70%.
Be sure to flood the glass with alcohol before adding ink. Some people like to add ink first and then drizzle on the alcohol. Try that if you really want, but I've tried all methods, and I think the pre-flood method works best. As for how much you pre-flood the glass, you can try different amounts for different results!
Don't use too many colors! We found 3-4 works best.
Use the tray to swirl the ink instead of picking up the glass.
Don't over-swirl! Once you light it on fire, all sorts of unexpected mixing and swirling will occur.
Keep your face back while lighting it. Duh. Seriously, a face without eyebrows and eyelashes is a hysterical thing for everyone but you.
If you used a lot of alcohol, it will burn longer, and the glass will be hotter, so let it cool before touching it. Again, duh, but you can't be too careful with the disclaimers in this country!
The side you inked is not the side that will be facing out of the frame, so let's call it the back. After the flame has died and the glass has cooled, you'll want to clean the front with alcohol and paper towels. Use a razor blade if you encounter any stubborn dried ink.
You absolutely 100% should mount these with a pure white backing. It's unreal how the colors pop with a white background! It's like instant contrast for a photo. You may think your alcohol ink art is blah when you first look at it. Take the time to clean the front and place it on a clean white piece of paper, and you may be amazed!
Dollar store frames are cheap! Last I checked, I think they were selling for somewhere around a dollar – so buy a TON and have fun! You can easily waste an afternoon making all sorts of unique and beautiful alcohol ink art!
DIY Fired Alcohol Ink Art Video Tutorial
Okay, enough of my yapping! Let's get on with the vid!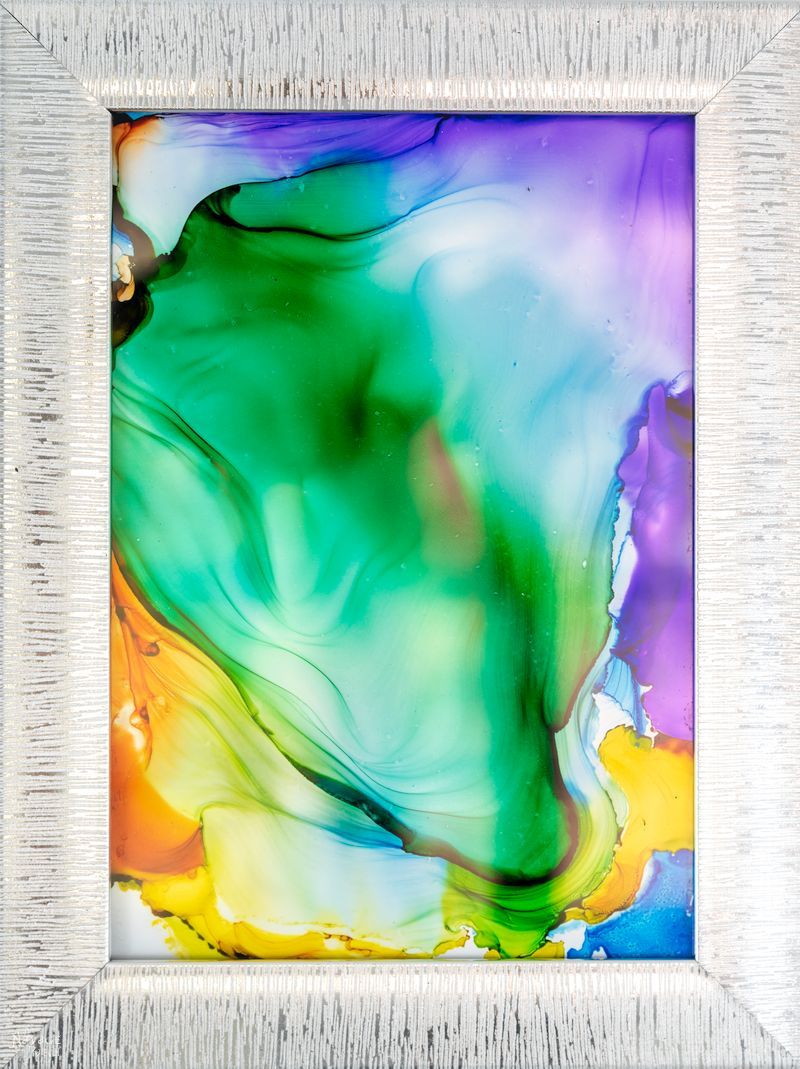 If you're following along with the teen bedroom makeover, here's how we stand:
Teen Bedroom Makeover Checklist (for The First Room)
Click here to see more teen bedroom makeover posts as we continue to cross items off our checklist!
We love it when you share our posts on Facebook and Pinterest!